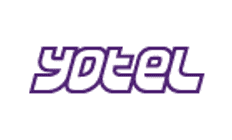 Yotel New York discount codes
Catch some ZZZs in this stylish hotel just three blocks from Times Square.
Cancellation, refund and change policies
Policies vary, depending on the rate you choose while booking. Review the terms and conditions before confirming your reservation to understand the risk up front.
Yotel New York's
Pay now
rates are nonrefundable, while
Flexible
and
Breakfast included
rates can generally be changed or canceled up to 72 hours before check-in free of charge. Yotel members can also change or cancel a reservation 72 hours ahead of check-in.
How much is parking at Yotel New York?
The standard rate for Yotel New York's parking garage is $45 for 24 hours. Parking is not complimentary when you book a hotel room.
The lot entrance is located at 475 West 41st St., between Dyer and 10th Avenue. The lot is owned by MPG — not Yotel New York.
Top competitor coupon codes
Frequently asked questions