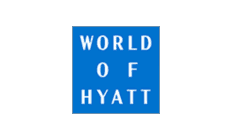 World of Hyatt offers
Buy points to redeem on rewards, upgrades and special hotel rates.
Cancellation, refund and change policies
World of Hyatt points are nonrefundable and can't be exchanged after you complete purchase. Read the terms and conditions before buying points.
How much do World of Hyatt points cost?
About 2.5 cents per point. For example, you can buy 1,000 points for $24. And you won't necessarily get a better deal for buying more — 55,000 points is $1,320, which also equals about 2.5 cents per point.
Top competitor coupon codes
Frequently asked questions