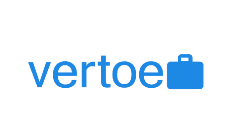 Vertoe promo codes
Stow your bags with a certified shopkeeper so you can wander worry-free.
Cancellation, refund and change policies
You can cancel your Vertoe reservation at any time prior to check-in for a full refund. To modify your Vertoe reservation, email support@vertoe.com — keep in mind that you may receive a partial refund or extra charge based on the changes you make.
Is Vertoe safe?
Yes. Every Vertoe shopkeeper has been manually vetted and trained on how to safely store your luggage. At check-in, you'll be given a complimentary tamper-proof seal for each bag.
Plus, Vertoe insures every booking up to $5,000.
Vertoe has a 4-star rating on Yelp, out of 5 possible stars. While many customers were happy with the convenience of the service, others were annoyed that they weren't able to see the exact location of the shop until after they booked. Some also complained about rude shopkeepers. To have the best experience, we recommend selecting a Vertoe location that's been rated 5-stars by previous users.
Traveling during COVID-19
The CDC continues to advise caution when traveling within or outside the US, though it
no longer requires self-quarantine or a COVID-19 test
for fully vaccinated travelers as of April 2021. It recommends that you delay travel if you are not fully vaccinated to protect yourself and your family from getting or spreading the virus.
When traveling, follow safety measures that include wearing a mask in public, social distancing and washing your hands. If you are diagnosed with, have symptoms of or are waiting for COVID-19 test results — or are otherwise at risk of illness — do not attend gatherings or travel for 14 days.
Frequently asked questions