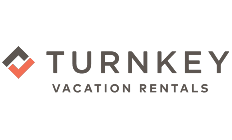 TurnKey promo codes
Save money on vacation rentals — and take a 360° virtual tour before booking.
Cancellation, refund and change policies
You can cancel TurnKey reservations made at least 10 days in advance without penalty within 72 hours after booking. After 72 hours, payments are nonrefundable.
TurnKey may consider any changes made to your booking as a cancellation. Contact customer service at
888-512-0498
to modify a reservation.
Is TurnKey the same thing as Airbnb?
No, but it's a similar service.
The main difference between TurnKey and Airbnb: When you make a booking through TurnKey, you'll be working directly with its customer service team instead of with the property owner. TurnKey manages the properties that it rents, making it more akin to a traditional vacation rental company than a peer-to-peer service like Airbnb.
Top competitor coupon codes
Frequently asked questions