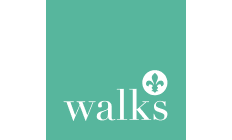 Take Walks promo codes
Tour legendary cities in Europe and the US — in the company of an expert guide.
Cancellation and refund policies for Take Walks tours
You'll get a full refund if you cancel your Take Walks tour at least 72 hours before the start time. If you cancel less than 72 hours before the tour's start, you will not be eligible for a refund. But Take Walks will do its best to help you reschedule the tour.
Email info@takewalks.com or call 1-888-683-8670 to cancel or reschedule your Take Walks tour.
When's the next sale?
Take Walks offers discounts periodically throughout the year. You'll find some of the best prices during Black Friday and Cyber Monday — like its 25% off sitewide sale for Black Friday.
Top competitor coupon codes
Frequently asked questions