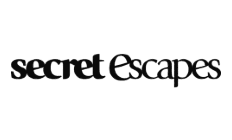 Secret Escapes deals
Book your next dream getaway for up to 70% off.
Cancellation, refund and change policies
In general, all bookings made through Secret Escapes are nonrefundable and can't be exchanged. A strict cancellation policy is the trade-off for access to Secret Escape's negotiated, discounted rates.
If you request to modify your travel plans, Secret Escapes may reach out to the direct provider to inquire — but there's no guarantee that attempts to reschedule your booking will be successful. And penalty fees may apply.
What is Secret Escapes?
A UK-based travel site that can help you find and book super low rates for 4- and 5-star hotels around the world. It specializes in all-inclusive, resort-style vacations, but you can find a dynamic range of accommodations on its site.
It's free to join — all you have to do is enter your email address to get access to the deals. Its weekly "flash sales" are known for really low rates — and limited availability. Secret Escapes is able to negotiate such low rates because it works with hotels that want to avoid having empty rooms.
Top competitor coupon codes
Frequently asked questions