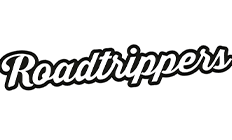 Roadtrippers promo codes
Plan elaborate auto adventures with a touch of whimsy.
It looks like we don't have any coupons at the moment.
What is Roadtrippers Plus?
Roadtrippers Plus is the upgraded version of the regular site. It's $29.99 per year, and here's what you'll get:
No ads
Offline access
The ability to add up to 150 stops to your trip
Collaboration capabilities
Live traffic updates
Access to special deals and discounts
Ability to tweak your map's brightness
Cancellation, refund and change policies
After you've signed up and paid for a Roadtrippers Plus subscription, no refunds are allowed. If you need to transfer your Roadtrippers account to a different email address, contact support@roadtrippers.com.
You'll be billed for Roadtrippers Plus on an annual basis. To cancel your subscription, just email support@roadtrippers.com to make sure you won't be billed for the next year — except if you purchased Roadtrippers Plus directly through the app, in which case you'd need to cancel it through the app store.
Rental car deals
Need some wheels? Check out
carsharing options
or these offers on car rentals:
Traveling during COVID-19
The CDC continues to advise caution when traveling within or outside the US, However, it
no longer requires self-quarantine or a COVID-19 test
for fully vaccinated domestic travelers as of April 2021. International travelers need to get tested three days prior to flying out of the US and within three days after returning, even if you are fully vaccinated. It recommends that you delay travel if you're not fully vaccinated to protect yourself and your family from getting or spreading the virus.
If you're planning a trip outside the US, bear in mind that many countries have placed restrictions on US tourists. Check the US embassy website for updates
before booking international travel
.
Frequently asked questions