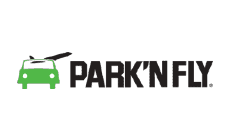 Park 'N Fly promo codes
Drive yourself to the lot and shuttle to the airport worry-free.
It looks like we don't have any coupons at the moment.
Cancellation, refund and change policies
Park 'N Fly bookings can be canceled at any time up to one minute before check-in. You'll get a full refund — including the booking fee. To cancel your Park 'N Fly reservation, go to www.pnf.com/manage-reservations and enter your confirmation number.
To modify your Park 'N Fly reservation, you'll need to cancel your previous booking and create a new one.
How does Park 'N Fly work?
Park 'N Fly manages parking lots where you can leave your car while you fly out of town. After you park, a shuttle will pick you up at your car within five minutes, then drop you off at the airport quickly and efficiently. Rates — usually less than $15 per day — tend to be much more affordable than at lots owned by the airport.
Each Park 'N Fly lot has 24-hour access. Upon returning from your trip, a Park 'N Fly shuttle will pick up and drop you off back at your car, with a complimentary water bottle.
If there's not a Park 'N Fly location at your intended airport, it'll direct you towards a partner lot that you can book through its site.
Top competitor coupon codes
Frequently asked questions