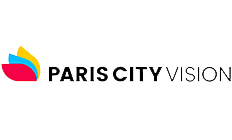 Paris City Vision discount codes
Save on guided tours around the City of Lights.
It looks like we don't have any coupons at the moment.
Cancellation, refund and change policies
Exact change and cancellation policies vary, depending on the tour or activity you purchased. Read the terms and conditions at checkout to understand the risk upfront. In general, if you cancel a tour or activity at least three days before the start time, you can expect a full refund. However, no changes or cancellations are accepted on any theater or opera tickets. Otherwise, cancellation fees apply:
Tickets cancelled two days in advance are eligible for a 50% refund.
Tickets cancelled one day or less in advance are not eligible for a refund.
Paris City Vision views changes as cancellations, so fees will apply if you want to modify a purchase.
When's the next sale?
Paris City Vision offers deals and sales every day. You can find the latest discounts here, or by navigating to its
Deals
page.
Top competitor coupon codes
Frequently asked questions