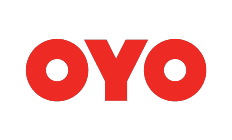 OYO hotels coupon codes
Save money on cheap-chic stays in the US and around the world.
Cancellation, refund and change policies
Policies vary, depending on the property and room rate you choose. Be sure to read the terms and conditions before checking out. Generally, you can cancel an OYO room for a full refund at least 48 hours ahead of check-in.
What is OYO?
A hospitality company founded in India in 2013, OYO entered the US market in 2019. It primarily targets travelers looking for budget accommodations. OYO buys discount hotels and franchises them under the OYO brand. You can book OYO rooms in major US cities like Austin, Dallas, Houston, Los Angeles and New York. It also has OYO properties scattered in less populated areas. On its website, you can search by location or click
Near me
to discover OYO hotels near you.
Top competitor coupon codes
Frequently asked questions