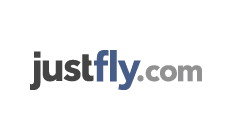 JustFly coupon and promo codes
Score cheap flights, car rentals and hotel rooms.
Ticket and reservation cancellation, refund and change policies
Most bookings made through JustFly are nonrefundable and cannot be modified, unless otherwise stated at checkout. However, you can send a request to JustFly for its customer service team to consider. If the type of flight ticket you booked is modifiable, then you'll have a better chance at getting a refund.
If a cancellation is allowed, you'll be charged a fee of up to $250, depending on the type of ticket you purchased and when you made the booking. You'll also have to cover any penalties charged by the airline or direct provider. Read the terms and conditions in advance to understand the risk upfront.
What can I book through JustFly?
JustFly can help you locate and book flights, hotels and car rentals. Its sister site, SeaHub, can help you book cruises.
How do I use my JustFly promo code?
JustFly doesn't have promo codes available at this time. The best way to save money with JustFly is by taking advantage of its discounts and deals.
Top competitor coupon codes
Traveling during COVID-19
The CDC advises postponing travel to protect yourself and your family from getting or spreading COVID-19. If you plan to travel during the pandemic, monitor the
risk assessment levels for your destination
when planning your trip, before departure and on arrival. Follow safety measures that include wearing a mask in public, social distancing and washing your hands. If you are diagnosed with, have symptoms of or are waiting for test results for COVID-19 — or are otherwise at risk of illness — do not attend gatherings or travel for 14 days.
Frequently asked questions