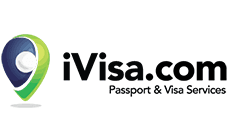 iVisa services deals
Get expedited entry to 59+ countries, hassle-free.
Cancellation policy
If you cancel your iVisa order before it's been submitted for processing, you'll receive a full refund. But if you request to cancel after it's already been submitted, you won't get any money back.
How much does iVisa cost?
When you use iVisa, you'll have to cover the cost of the visa itself, along with the processing fee charged by iVisa. While the cost of the visa is determined by the country to which you're traveling, iVisa's processing fee is usually between $20 and $100 — though the exact amount varies, depending on your destination, type of visa, number of travelers and how soon you'd like the order to be processed.
Use iVisa's
Visa Calculator Tool
to find out how much it'll cost upfront.
How do I use my iVisa promo code?
iVisa doesn't have promo codes available. If you're looking for the lowest rate, toggle with the order processing time and visa type until you find the best deal.
Frequently asked questions