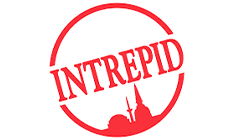 Intrepid travel promo codes
Save big on small group tours to exotic destinations around the world.
Tour cancellation, refund and change policies
Exact policies vary, depending on the country from which you book the tour. Read the terms and conditions before checking out to understand the risk upfront.
In the US, you'll be required to pay a nonrefundable $400 deposit when your booking is confirmed. If you cancel the trip 56 days or more prior to departure, you'll get a full refund, minus the deposit. If you cancel the trip between 31 and 55 days prior to departure, you'll lose either the deposit or 50% of the booking — whichever is greater.
If you cancel the trip 30 days or less prior to departure, you won't get any money back. You'll also be on the hook for cancellation fees charged by any direct providers — like hotels or transportation — that might've been booked on your behalf.
When's the next sale?
Intrepid has discounted tours available all year round on its
Travel Deals
page. Its last-minute deals tend to have the best value, if you've got flexibility in your schedule.
Keep an eye on its website during Black Friday and Cyber Monday. In years past, Intrepid offered 20% off all tours on Cyber Monday. We expect it to follow suit with a similar sale this year.
Top competitor coupon codes
Frequently asked questions