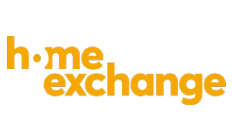 HomeExchange promo codes
Save money on stays worldwide, with 400,000+ homes to choose from.
Reservation cancellation, refund and change policies
If you need to cancel or change a reservation, HomeExchange asks that you do so as soon as possible. The host will decide whether or not to refund the GuestPoints that you used to make the reservation. However, if you had to cancel due to health problems, contact customer service at contact@homeexchange.com — they can refund your GuestPoints, even if the host doesn't.
Request a refund of the HomeExchange service fee within 14 days of finalizing a reservation on HomeExchange. After that, the service fee will not be refunded.
How much do GuestPoints cost?
GuestPoints (GP) cost 11 cents each, up to 20% of the total amount of GP needed for the reservation. Then, any additional GP needed will cost $1.10 each. The amount you need will be automatically calculated and added to the cost of the reservation.
GuestPoints can only be purchased when you're finalizing a reservation or "exchange" that you don't have enough GuestPoints to fund.
Top competitor coupon codes
Frequently asked questions