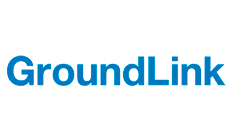 Groundlink promo codes
Best deal: If we are more than 5 minutes late, your next ride is free, up to $75
What is Groundlink?
A black car service that employs its own fleet of vehicles along with professionally-trained drivers. You can schedule rides ahead of time — or on-demand in select cities.
Depending on availability, you can usually order a ride in one of the following categories:
Economy.Toyota Camry, Honda Accord or similar — up to three passengers.
Standard.Lincoln MKT, Chrysler 300 or similar — up to three passengers.
SUV.Chevrolet Suburban, Cadillac Escalade or similar — up to six passengers.
Executive.Cadillac XTS, Mercedes E-Class or similar — up to 3 passengers.
Premium.Mercedes S-Class, BMW 7-Series or similar — up to 3 passengers.
Van.Mercedes Sprinter or similar — up to 10 passengers.
Minibus.Ford Grech or similar — 24 to 37 passengers.
Motor Coach.Van Hool or similar — 36 to 56 passengers.
Its on-demand
Ride Now
service is available in the following areas:
Boston — BOS
Chicago — ORD and MDW
Dallas/Ft. Worth — DFW
Houston — HOU and IAH
Newark, New Jersey — EWR
New York — JFK and LGA
Cancellation, refund and change policies
Policies vary, depending on pickup location and vehicle type. For its on-demand
Ride Now
service, you can cancel free within five minutes of booking a reservation. Otherwise, you'll pay a $12 fee. For pre-scheduled Groundlink bookings in the US, you can generally cancel at any time at least 90 minutes before pickup, free of charge — except in NYC. Cancel at any time at least 30 minutes before pickup in the city, or at least 60 minutes before pickup in the surrounding boroughs.
Read the terms and conditions before confirming your Groundlink reservation to understand what cancellation fees might apply.
Traveling during COVID-19
The CDC advises postponing travel to protect yourself and your family from getting or spreading COVID-19. If you plan to travel during the pandemic, monitor the
risk assessment levels for your destination
when planning your trip, before departure and on arrival. Follow safety measures that include wearing a mask in public, social distancing and washing your hands. If you are diagnosed with, have symptoms of or are waiting for test results for COVID-19 — or are otherwise at risk of illness — do not attend gatherings or travel for 14 days.
Top competitor coupon codes
Frequently asked questions