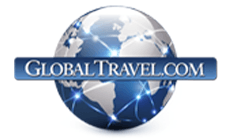 Global Travel promo codes
Access discounts and deals through its travel agent program.
Reservation cancellation, refund and change policies
After you join Global Travel's agent program, you can request a full refund at any time during its 14-day trial period. When the initial 14 days have passed, no refunds are given.
What is Global Travel?
Global Travel is a hub for people who'd like to become independent travel agents. You'll pay a yearly membership fee to get access to its products, booking tools and travel agent resources, plus other perks depending on the membership tier you choose. When you sell travel products through Global Travel, it's possible to make 5% to 10% commission.
Read the terms and conditions before signing up to understand exactly how it works. Keep in mind that it has a "C" rating from the BBB, which has also issued an alert about Global Travel due to customer complaints about lack of transparency and excess fees. It's always prudent to do your research, weighing the pros and cons, before signing up.
Frequently asked questions