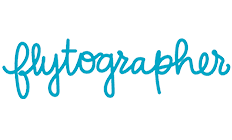 Flytographer promo codes
Hire pro photographers to capture your next vacation.
Cancellation, refund and change policies
If you need to cancel your time slot, Flytographer will refund 90% of the booking fee — as long as you cancel within 30 days of the scheduled shoot date or the "Shoot Scoop" hasn't been confirmed. If you cancel at least seven days ahead of the scheduled shoot — and the "Shoot Scoop" has already been confirmed — you'll get a 50% refund. No refunds are issued if you cancel less than seven days in advance, except in cases of inclement weather. While photographers are prepared to shoot in light rain, you can either reschedule or contact Flytographer's customer service team for a full refund. Changes to scheduled photo shoots are assessed on a case-by-case basis and depend on the photographer's schedule. Contact Flytographer ASAP to inquire about changes.
How much does a Flytographer photo shoot cost?
It depends on the package you purchase. Here are your choices:
The Short Storyteller. $250 for a 30-minute shoot in one location and 15 final photos.
The Subtle Chronicler. $350 for a one-hour shoot in one or two locations and 30 final photos.
The Classic Souvenir. $500 for a 90-minute shoot in multiple locations and 45 final photos.
A Romp Around the City. $650 for a two-hour shoot in multiple locations and 60 final photos.
Frequently asked questions