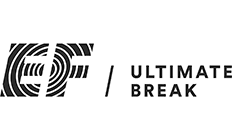 EF Ultimate Break promo codes
Best deal: Save up to $250 on your next trip. Book with $21
Save big on your next purchase with one of these 2
EF Ultimate Break
coupons, promo codes, and special offers
Cancellation, refund and change policies
You can cancel any EF Ultimate Break trip within 48 hours of booking and receive a full refund — as long as the departure date is more than 30 days away. Just call 800-766-2645.
After that initial 48 hours, cancellation fees depend on how soon the trip departs. Here's the gist:
| Days before departure | Cancellation fee |
| --- | --- |
| 365+ | $150 |
| 100 to 364 | $450 |
| 61 to 99 | $1,000 |
| 60 to 30 | $2,000 |
| 30 days or less | You won't receive a refund. |
If you second-guess your choice, you can swap your EF Ultimate Break trip for a different one at least 99 days before your trip's scheduled departure. Within 99 days, cancellation fees apply to most modifications or changes.
When's the next sale?
EF Ultimate Break has sales periodically, but the best deals of the year are around Black Friday and Cyber Monday. On 2019 Black Friday, it offered up to $1,500 or 20% off select trips. If your timeline is flexible, consider waiting till then to book.
Otherwise, you can find its cheapest rates all year round by navigating to the
Deals
page. It's generally best to book a trip as soon as possible, as prices get higher as the trip's departure approaches.
Top competitor coupon codes
Traveling during COVID-19
The CDC continues to advise caution when traveling within or outside the US, though it
no longer requires self-quarantine or a COVID-19 test
for fully vaccinated travelers as of April 2021. It recommends that you delay travel if you are not fully vaccinated to protect yourself and your family from getting or spreading the virus.
When traveling, follow safety measures that include wearing a mask in public, social distancing and washing your hands. If you are diagnosed with, have symptoms of or are waiting for COVID-19 test results — or are otherwise at risk of illness — do not attend gatherings or travel for 14 days.
Frequently asked questions