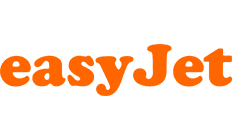 EasyJet promo codes
Book cheap flights within the UK and around Europe.
Ticket cancellation, refund and change policies
All tickets are non-refundable more than 24 hours after making your booking — except in the case of serious illness or family bereavement. In this case, EasyJet's customer service team will consider your situation and might offer you a voucher to use on future travel.
If cancel your fare within 24 hours of making the booking, you'll get a full refund, minus a cancellation fee — about $44 for cancelling online and $50 for cancelling with an agent over the phone.
If you need to modify your tickets, fees vary depending on how soon departure is and whether you've booked during peak season or off season. Read the terms and conditions to see what penalty charges might apply.
When's the next sale?
EasyJet is a quintessential budget airline, so its fares are some of the cheapest all year round. However, you might find the lowest rates during off season, which it defines as September 3 to June 14.
Top competitor coupon codes
Frequently asked questions