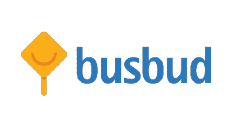 Busbud discount codes
Best deal: Millions of bus routes and destinations
Cancellation, refund and change policies
Policies vary, depending on the bus operator you book with. Read the terms and conditions before checking out.
If you need to cancel or modify a ticket, reach out to the bus operator directly to learn about your options.
Is Budbud legit?
Yes. Budbud is based in Quebec and registered as a merchant in Canada. It has over 1,200 reviews on Trust Pilot, where it's rated 4.5 out of 5 stars — which equals "great." Customers laud the user-friendly platform and comprehensive bus operators and routes available for booking. It also has a 100% trust score on Scam Advisor, with 4.5 out of 5 stars and a thumbs-up "legit" rating.
Just keep in mind that it's a third-party platform. So even though it might be easy to use up front, you'll need to work with the bus operator directly to cancel or change your tickets.
Top competitor coupon codes
Traveling during COVID-19
The CDC continues to advise caution when traveling within or outside the US, though it
no longer requires self-quarantine or a COVID-19 test
for fully vaccinated travelers as of April 2021. It recommends that you delay travel if you are not fully vaccinated to protect yourself and your family from getting or spreading the virus.
When traveling, follow safety measures that include wearing a mask in public, social distancing and washing your hands. If you are diagnosed with, have symptoms of or are waiting for COVID-19 test results — or are otherwise at risk of illness — do not attend gatherings or travel for 14 days.
Frequently asked questions