5 alternatives to TradeStation
If you're searching for a platform similar to TradeStation, here are some brokers to consider.
Our pick to buy stocks: SoFi Invest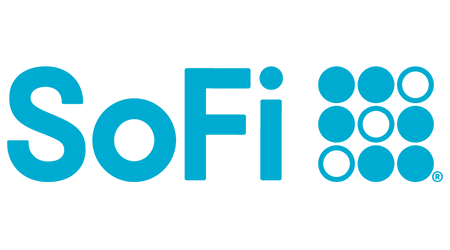 $0 commissions on stocks
Robo advisor with no management fees
Beginner-friendly platform
Go to site
TradeStation is an online brokerage service that offers a professional-level trading experience with powerful trading technology. But its high minimum activity requirements, $150 account service fee and $50 inactivity fee may turn you off. Here are five alternatives that may be a better fit.
TradeStation alternatives
Interactive Brokers
Interactive Brokers has an impressive lineup of advanced charting tools, including international trading info and real-time scans. Its research tools are customizable and fully equipped with hundreds of indicators. It also offers access to global markets, including major exchanges in Japan, India, Germany and Australia. The TradeStation platform currently only runs on a Mac through a Windows emulator. A big factor that makes Interactive Brokers a solid alternative to TradeStation is its desktop platform for Mac OSX designed to operate seamlessly without jumping through hoops. But you'll need a net worth of at least $20,000 to qualify for an Interactive Brokers account.
| | |
| --- | --- |
| Account types | Brokerage, Retirement |
| Annual fee | 0% |
| Option trade fee | $0 + $0.65/contract, $1 minimum |
| Available asset types | Stocks, Bonds, Options, Mutual funds, ETFs, Cryptocurrency, Futures, Forex, Treasury Bills |
TD Ameritrade
TD Ameritrade appeals to a variety of investors. Newer traders can access a plethora of educational resources and test drive their trading strategies before risking real money with paper trading. Unlike TradeStation, casual traders won't pay an inactivity fee. And active traders can take advantage of TD Ameritrade's full suite of research tools, including heat mapping, watch lists and technical analysis tools. An extra perk of TD Ameritrade is its advisory services. Speak to a financial professional to help you pursue your financial goals according to the level of portfolio management you're comfortable with. Advisory fees range from 0.3% to 0.9%, with minimum investment amounts starting at $500.
Account types
Brokerage, Retirement, Education, Custodial, Specialty
Annual fee
0%
Option trade fee
$0 + $0.65/contract,
or $25 broker-assisted + $0.65/contract
Available asset types
Stocks, Bonds, Options, Mutual funds, ETFs, Currencies, CDs, Futures, Forex, Treasury Bills
Webull
Webull is a discount brokerage firm with a powerful mobile app and zero commission fees. Although Webull has fewer technical indicators and drawing tools than TradeStation, day traders pay less for Level II advanced data than TradeStation. For example, Webull charges $1.99 per month to access Level 2 Nasdaq TotalView, whereas TradeStation's Nasdaq TotalView costs $17 per month for nonprofessionals ($153 for professionals) on top of its required $25 monthly market data package. Webull traders also enjoy increased buying power with competitive margin interest rates. For instance, Webull charges 6.99% for balances up to $25,000, compared to TradeStation's 9.5%. Both platforms require a minimum of $2,000 to qualify for a margin account.
| | |
| --- | --- |
| Account types | Brokerage, Retirement |
| Annual fee | 0% |
| Option trade fee | $0 |
| Available asset types | Stocks, Options, ETFs, Cryptocurrency |
Robinhood
Robinhood is a free, no-frills trading platform that lets you trade stocks, options, ETFs and crypto without commissions or fees. You won't find any account minimums, inactivity fees or annual fees. The app has a simple design and an intuitive interface, making it a good option for rookie investors. Unlike TradeStation, Robinhood doesn't offer in-depth research tools such as stock screeners or options analysis. But you can upgrade to Robinhood Gold for $5 a month to access premium features, including professional research from Morningstar and Level II market data, so you can still make informed decisions on a user-friendly platform.
| | |
| --- | --- |
| Account types | Brokerage |
| Annual fee | 0% |
| Option trade fee | $0 |
| Available asset types | Stocks, Options, ETFs, Cryptocurrency |
E-Trade
E-Trade is a well-known trading platform with a wealth of professional trading tools. Access free streaming market data, live market commentary and stock screeners. You can also identify trading opportunities for your watch list using over 100 technical studies and more than 30 drawing tools. But where E-Trade shines is its mutual funds selection totaling over 9,000, including over 4,400 no-load, no-transaction-fee mutual funds. Unlike TradeStation, E-Trade also offers low-fee banking services that are fully integrated with your E-Trade investment account. You can view both your investing and savings account in one place and earn competitive interest rates, so your money is always working.
Account types
Brokerage, Retirement, Robo-Advisor
Annual fee
0.3%
Option trade fee
$0 + $0.65/contract,
or $25 + $0.65/contract for broker-assisted trades
Available asset types
Stocks, Bonds, Options, Mutual funds, ETFs, Futures
Pros and cons of TradeStation
Here's what makes TradeStation a unique trading platform and a few things to consider before signing up.
Pros
Award-winning analytic tools
Extensive educational resources
Active trader community
Commission-free trades for active military, veterans and first responders
Cons
Difficult learning curve
Requires a $500 minimum deposit for cash accounts and $2,000 minimum for margin
Inactivity fees and account service fees unless you meet minimum activity requirements
How to transfer your brokerage account
TradeStation uses the Automated Customer Account Transfer Service (ACATS) to transfer cash and securities electronically. So if you're breaking up with TradeStation, you should expect to pay $125 to move your funds and close your current one. Steps include:
Completing a transfer form with your new broker.
Your current broker processes the transfer.
Your old broker moves the funds to your new broker within six business days.
Note: You may not be able to transfer your old broker's proprietary funds.
Compare trading platforms
Information on this page is for educational purposes only. Finder is not an advisor or brokerage service, and we don't recommend investors to trade specific stocks or other investments.
Finder is not a client of any featured partner. We may be paid a fee for referring prospective clients to a partner, though it is not a recommendation to invest in any one partner.