Finder is committed to editorial independence. While we receive compensation when you click links to partners, they do not influence our opinions or reviews. Learn how we make money.
Topshop promo codes & discount offers 2018
Best deal: $15 off $80 or $30 off $150 orders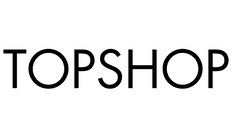 Founded in 1964 as a department within the Peter Robinson Department Stores, Topshop is now a global fashion retailer offering the latest trends in clothing, accessories, shoes and makeup to the fashion-obsessed in over 100 countries across the globe.
This popular online fashion retailer has an impressive selection of styles, colors and patterns that won't cost you your whole paycheck. If you're looking to save a little money while still getting the designer look you want, Topshop is worth a browse.
Topshop promo codes and discount vouchers for October 2020
Popular Topshop coupon codes
| Last checked | Code description | Code |
| --- | --- | --- |
| 23 Oct 2020 | $15 off $80 or $30 off $150 orders | SAV**** |
| 9 Jun 2020 | 10% off with student discount | ******** |
| 8 Feb 2020 | Free standard shipping on all orders! | ******** |
| 26 Jun 2019 | 10% student discount | ******** |
| 19 Apr 2019 | 10% off your next order with email sign up | ******** |
What can I buy at Topshop?
Women's clothing. At Topshop, you'll find a huge selection of women's clothing items, from the super casual to ultra chic. Shop by category, fit or brand for easy browsing.
Shoes. Topshop shoes are a mix of modern and vintage, giving these styles a unique look that you just won't find anywhere else.
Bags and accessories. Shop hats, purses, wallets, sunglasses, scarves and more —
all at an affordable price.
Beauty products. Shop a small selection of beauty products and makeup, including powders, concealers, eye shadow and body jewelry.
Brands you can purchase from Topshop include:
Adidas
Calvin Klein
Fila
Ivy Park
Juicy Coutur
Reebok
Tommy Hilfiger
Wayside
---
How do I use my Topshop coupon code?
Topshop sizing guide: What size do I need?
Since Topshop offers a variety of different brands, you may need to check the specific size guide on each item to make sure you're ordering the best fit for you. The company does have some nifty size guide calculators on its website to help you find your size in each type of clothing, whether you're looking for jeans, dresses or swimwear.
Note that all sizes on Topshop's U.S. website are in U.S. measurements, so if you are shopping for European sizes, you'll need to take a look at the size chart on each item to convert your size.
To get a better idea of what size you might be in pants, shorts, swimwear, dresses and skirts, use this measurement chart.
Women's size guide
| US Size | S/M/L | Bust | Hips | Waist |
| --- | --- | --- | --- | --- |
| 0 | XS | 30.3 | 23.3 | 32.9 |
| 2 | XS | 31.3 | 24.3 | 33.9 |
| 4 | S | 32.3 | 25.3 | 34.9 |
| 6 | S | 34.3 | 27.2 | 36.8 |
| 8 | M | 36.2 | 29.2 | 38.8 |
| 10 | M | 38.2 | 31.2 | 40.7 |
| 12 | L | 40.2 | 33.1 | 42.7 |
| 14 | XL | 42.9 | 35.9 | 45.5 |
Women's lingerie size guide
| Band measurement (in inches) | Band size |
| --- | --- |
| 25-26 | 30 |
| 27-28 | 32 |
| 29-30 | 34 |
| 31-32 | 36 |
| 33-34 | 38 |
| 35-36 | 40 |
Is Topshop plus-size friendly?
While Topshop does have a decent selection of tall and petite sizes, you won't find many plus-size or maternity options here.
Shipping, delivery & payments
Can I get free delivery?
Yes! Topshop offers free standard shipping on all orders, no matter how much you spend. If you want your items to get to you faster, you can pay for express shipping.
Shipping costs
All orders ship standard for free and typically arrive within 5 to 7 business days. If you'd like your package to come in 3 days or less, you can pay $15 for express shipping.
Note that orders to Alaska, Hawaii and other U.S. territories may take a few days longer to arrive. However, you won't have to pay extra to ship to these locations.
How can I track my order?
Once your items ship, you will receive a confirmation email with a tracking number. If you need help finding your tracking number, contact Topshop customer support directly.
Payment options
Topshop accepts Visa, MasterCard, American Express, Maestro and PayPal. When you head to the checkout page where you will enter your payment information, you'll see that the page is fully secured by Comodo Secure, so your credit card information will be privately and securely set to the Topshop website.
What's Topshop's return policy?
Topshop offers free returns on all U.S. orders, whether you return by mail or return your items to a physical location. If you are returning by mail, you will need to get your return package in the mail within two weeks of the delivery date. In-store returns must be made within one month of the delivery date.
Some items cannot be returned, including:
Pierced jewelry
Underwear and swimwear without the hygiene seal
Used cosmetic products
Can I exchange for a different color or size?
Yes, most items are available for exchanges, with the exception of those items listed above that cannot be returned, as well as Kylie Jenner cosmetics that are purchased in pop-up shops in select locations.
Are Topshop returns free?
Yes! All returns to U.S. customers are free.
How do I return items to Topshop?
To make a return, follow these steps:
Log into your Topshop account to obtain your return label. If you do not have an account, you can use your order number to create one through Topshop customer service.
Attach the return label to the outside of your package.
Drop your return package off at your local post office.
Topshop's return address
When you print your free return label, Topshop's return address will already be filled in for you. All you have to do is attach the label to the front of the box and put it in the mail.
Note that according to some online reviews, refunds can take much longer than expected to hit your account, and customer service isn't always as helpful as customers would like.
When's the next sale?
Topshop frequently runs sales that slash prices even more than they already are. Sometimes, you can snag items for up 70% off their original price. You can always check the sale page on its website to make sure you're getting the best deal that the company has to offer. Plus, students can score an extra 10% off when they register with Student Beans, so if you have a valid student ID, don't miss this opportunity to save a little extra.
You can also stay up-to-date on the latest deals and sales when you sign up for finder's deals newsletter.
What sets Topshop apart?
Topshop, formerly known as Peter Robinson's Top Shop, has been around since 1964 and is still a top name in fashion. You might not realize it, but some of your favorite faces have been Topshop brand ambassadors, including Kate Moss, Kendall Jenner, Kylie Jenner and Gigi Hadid. And if you head to physical stores in the U.K., you might have to wait in line to get in.
Oh, and if you've been wondering where all the men's clothes are, don't worry, Topshop didn't forget about them. In fact, the company has so much to offer men that it created a whole new line for the fellas, called Topman.
What do people really say about this brand?
Topshop has been in business for over 50 years, so there is a certain sense of brand loyalty around this brand for some shoppers. Most online shoppers couldn't be happier with the large selection of unique styles the brand offers, plus free shipping and returns are huge perks.
On the flip side, the majority of the negative online reviews for Topshop report problems with late deliveries and returns. Since the company is based in the UK, some customers say that it is difficult to get in touch with customer service to work out these issues.
What is Topshop's history?
Topshop was originally founded in 1964 as a department within the Peter Robinson Department Stores. After experiencing considerable success, the first Topshop standalone store was unveiled in 1970, while also creating the Topman brand within the store to target the male demographic.
In 2009, Topshop expanded in the United States, opening a store in SoHo in New York. The international expansion has continued, with stores opening in Sydney and Melbourne in Australia, along with shops opening in New Zealand and South Africa. In December of 2012, Arcadia Group sold 25% of Topshop to a U.S. private equity group for US$805 million.
How can I contact customer support?
Some online reviewers reported problems with being able to get in touch with customer support to resolve issues. You can call Topshop customer care at +44 344 984 0264, but you'll be charged for an international call. You can also try calling 1(866) 853-8559, although this number is not listed on the company's website.
If you want to email Topshop customer support, you'll have to go onto its website and fill in the online contact form.
What about social media?
Topshop is on Facebook, Twitter, Instagram, Pinterest and Snapchat. Head to these pages if you're looking for some style inspiration and to check up on the latest deals and promotions. The company's Instagram and Pinterest pages feature a variety of different looks, from ultra-elegant evening wear to super-casual beach styles. If you find a look you've just gotta have, you can click the shopping link provided in the post, or head to Topshop.com directly.
Why should I shop at Topshop?
Pros
Free shipping and returns. Save even more with free shipping and returns, no matter how much you spend.
Student discount. Save an extra 10% with a valid student ID.
Environmentally and socially responsible retailer. Topshop, part of Arcadia Group, is dedicated to reducing waste and energy consumption, as well as encouraging employee volunteer activities to help local communities.
Cons
Complaints about deliveries and returns. Some customers reported problems with late deliveries and issues with returns.
Bottom Line
Topshop has a huge selection of designer brands and high-fashion styles, while still offering reasonable prices and daily sales. With free shipping and returns, this retailer is worth a browse through. Just note that some customers say you could be waiting a little longer than expected for your order to arrive.
Frequently asked questions
More guides on Finder