Top cryptos drop after Bitcoin falls to a new low at $42,435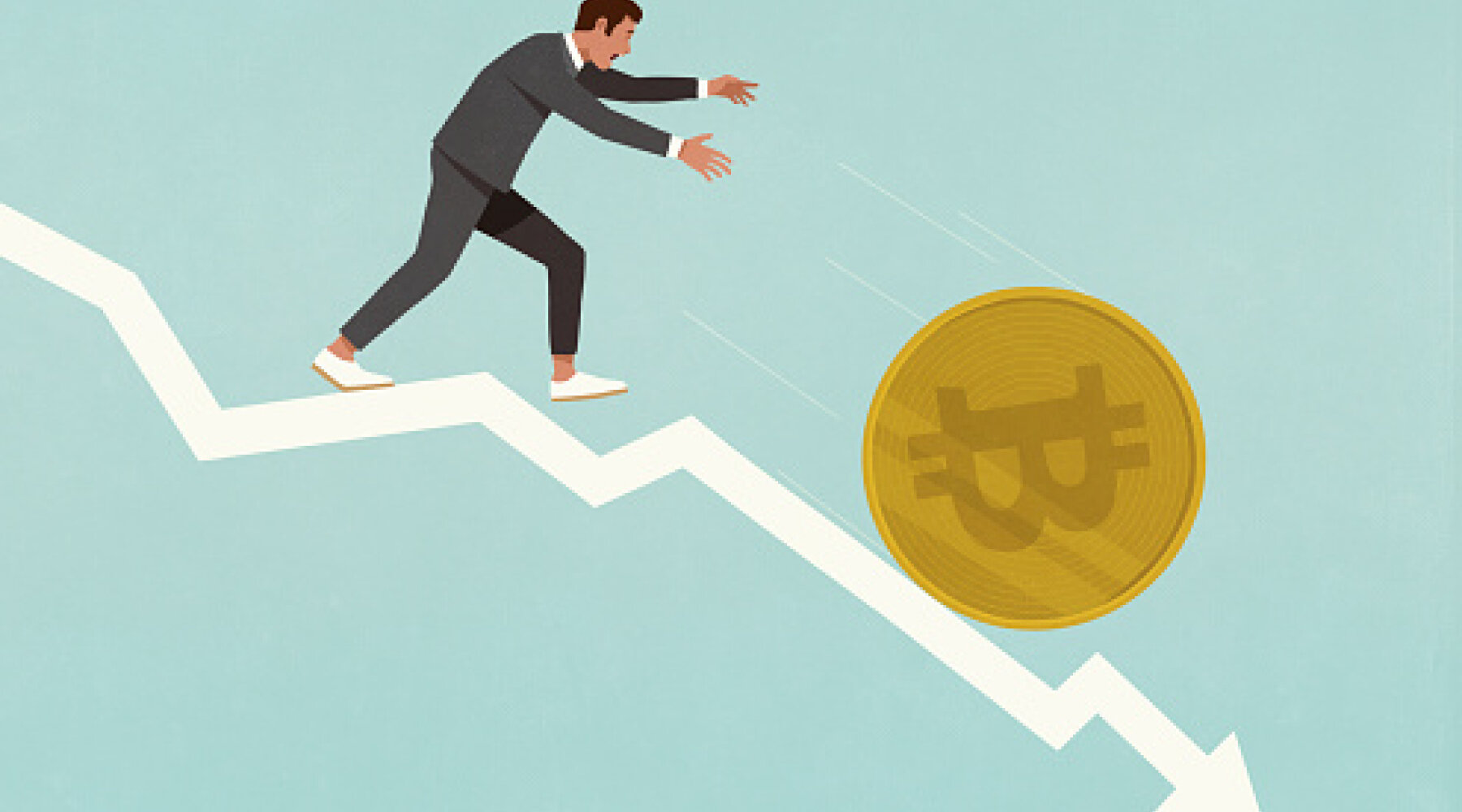 Tokens of several blockchain networks slid on Wednesday's news of impending rate hikes from the Fed.
Several top cryptocurrencies have tumbled over the past 24 hours after Bitcoin (BTC) fell to a new three-month low.
Bitcoin dropped below a key support level of around $46,000 Wednesday to a low of $42,435.40, dragging several other top cryptos down with it.
Ethereum (ETH) fell 13%, Dogecoin (DOGE) dropped 12% and Shiba Inu (SHIB) has fallen by as much as 9% since Wednesday.
What happened?
Bitcoin dropped Wednesday soon after the Fed posted the minutes from its December meeting, in which the US central bank indicated it would begin to aggressively scale back policy help, as reported by CNBC.
In order to stem inflation amid a strong labor market, Fed officials indicated that an interest-rate increase may become warranted "sooner or at a faster pace than participants had earlier anticipated."
The minutes also indicated that the Fed may start to normalize its nearly $9 trillion balance sheet "relatively soon" after raising its benchmark federal funds rate.
This makes crypto less attractive as an inflation hedge. Crypto proponents argue that since many major cryptos have either a fixed number of coins or a cap on potential circulation growth, crypto naturally guards against rising inflation, as does gold.
But the impact of the latest Fed signal on Bitcoin and other major cryptocurrencies seems to confirm the alternative view that crypto isn't the hedge against inflation many believe it to be.
"The selloff in Bitcoin is another sign that it's acting more like a tech stock than an inflation-fighting store of value — or digital gold, as its proponents argue," financial news site Barron's stated in an article on Wednesday.
Now what?
Bitcoin, like many other cryptos, are highly volatile and are a speculative investment.
Bitcoin hit an all-time high of nearly $69,000 in April 2021, according to data from CoinDesk. It's since lost 37% of its value.
But several industry experts have touted the $100,000 mark as the next level for Bitcoin, and it could possibly happen as soon as this year.
How some top cryptocurrencies are doing over the last 24 hours
Bitcoin slid Wednesday, pulling down several cryptos with it. Here's how some of the top cryptos have fared over the last 24 hours as of Thursday afternoon. Prices are accurate at the time of this writing.
Bitcoin (BTC). Down 2.25%
Ethereum (ETH). Down 5.08%
Litecoin (LTC). Down 1.90%
Polkadot (DOT). Down 0.38%
Solana (SOL). Down 3.52%
Binance Coin (BNB). Down 1.94%
Tether (USDT). Down 0.04%
Cardano (ADA). Up 1.60%
USD Coin (USDC). Up 0.03%
XRP (XRP). Down 1.67%
At the time of publication, Matt Miczulski owned BTC and ETH.
The value of any investment can go up or down depending on news, trends and market conditions. We are not investment advisers, so do your own due diligence to understand the risks before you invest.