Finder is committed to editorial independence. While we receive compensation when you click links to partners, they do not influence our content.
And the Rise of the Tomb Raider engine is called… Horizon
Update: Crystal Dynamics has since contacted finder, clarifying that the engine driving Rise of the Tomb Raider is actually called "Foundation". The updated article can be found here. Original story follows.
---
---

It's one of the prettiest and most atmospheric series available, and now the technology driving Tomb Raider has a name.
Are you familiar with the concept of middleware? It's the conduit that brings software to hardware – a game to a console. The developers create the code; the middleware then drives that code to the hardware in such a way that the computer can understand what it is supposed to display and how it is supposed to interpret user inputs. That's why it's commonly referred to as the engine: it makes a game go.
In many instances, game engines have become as famous as the developers; an indication of the quality of a game. Perhaps you've heard of the Unreal Engine, CryEngine, id Tech or Unity. Some, like those I just listed, can be bought and used by third-parties, but many more stay in-house with their creators and remain the envy of others. Who wouldn't want the key to Naughty Dog's (Uncharted, Last of Us) engine, for example?
Recently we had a chance to catch up with Michael Brinker, the senior designer at Crystal Dynamics, who is currently hard at work on Rise of the Tomb Raider- it's out November 10 on Xbox One and Xbox 360. We will be posting the full interview shortly, but in the interim we are leaking some key snippets that talk to particular parts of the game's development – perhaps you've already caught The "rape scene controversy" has not impacted Rise of the Tomb Raider or "We have an Oh My Shit team".
A sequel to the already beautiful Tomb Raider reboot from 2013, Rise of the Tomb Raider looks astonishing, with near life-like animations and character models, not to mention aggressive environments filled with dynamic and spectacular threats. I asked Brinker if he could give Crystal Dynamics' impressive engine a name and tell us a little bit about it:
Check out more Xbox content on finder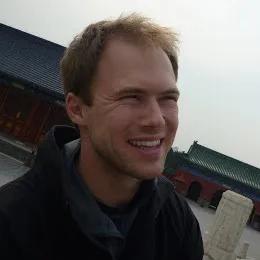 Michael Brinker
– Senior Designer at Crystal Dynamics
– Former Game Designer at Electronic Arts
– Worked on The Godfather (PS3, Xbox 360
and Wii) and Dante's Inferno (PS3 and Xbox 360)
Do you have a name for your in-house game engine?
MB: We have a proprietary engine with an editor we call Horizon. It was a WYSIWYG editor, but it's built on a couple of core principles we use in the studio. In Crystal Dynamics, we really focus on building levels in an iterative fashion. So what we try to do is get things together fairly quickly. We have a lot of referencing we do, historically, and we have an art team that comes in and builds the shell.
When we do that shell, we do it with something called a kit-bashing technique. So our engine is really good at having pieces and parts that allow us to put them together like modules, and build out these really crazy worlds so we can play in them. When we get it on screen we ask, "does this feel good? Does it feel like we want it to or not." Then we tear it down and build it up again. And then we tear it down and build it up yet again. So we have this nice iterative cycle of what feels good on screen, and it allows us to set a really high visual bar right away, while also ensuring we focus on the gameplay.
That method and the tools that we use are really important, and I'm super excited because a lot of the engine that we've been able to build up has been great for the Xbox One. It's all new stuff we'd never done before.
It sounds like you've made Tomb Raider Maker?
MB: Well there's a ton of options it gives you when you have in-house tools that are this good. And I'll tell you right now, I'm super proud of our tools, because I work a lot with our tools team. I've worked with a lot of other editors and I think that Horizon is one of the top ones out there.
So no release date for Tomb Raider Maker?
MB: [laughs] Now you're putting words into my mouth.

More guides on Finder