Thetan Arena: How to play and earn
A new, free-to-play MOBA crypto game based on the blockchain.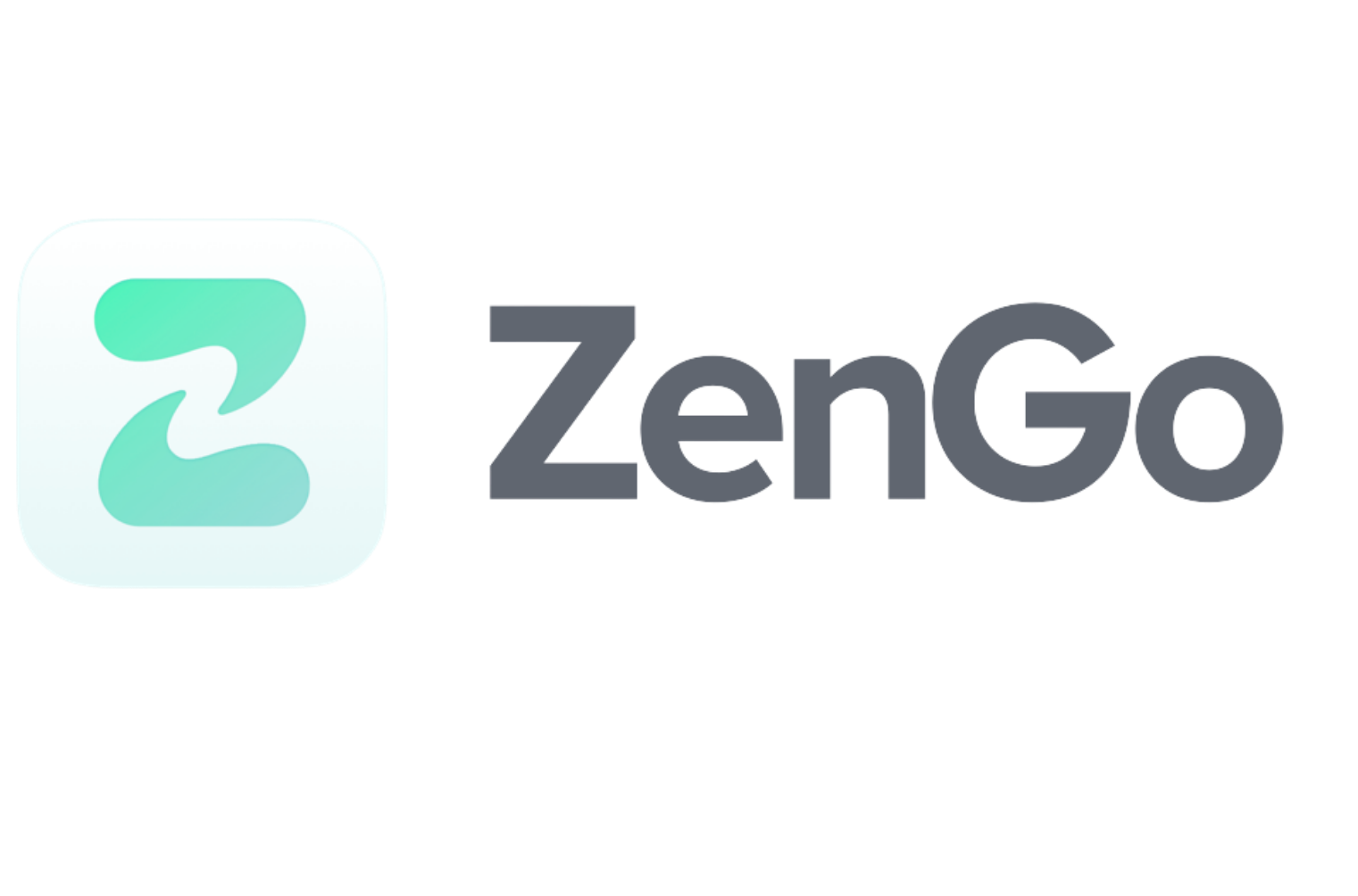 No deposit/withdrawal fees
Two encrypted key shares
Beginner friendly wallet
Go to site
Disclaimer: This information is not financial advice or an endorsement of cryptocurrency or any specific provider, service or offering. Cryptocurrencies are highly volatile and high risk. Do your own research and seek financial advice before buying. And make sure the provider you're interested in is available in your state.
Thetan Arena is a blockchain-based multiplayer online battle arena — or MOBA — game whose active gameplay heavily relies on skill. It also has elements of the battle royale genre. It incorporates non-fungible tokens (NFTs) as heroes that you can collect and potentially profit from, with goals that differ by arenas you join. And it offers a free-to-play model.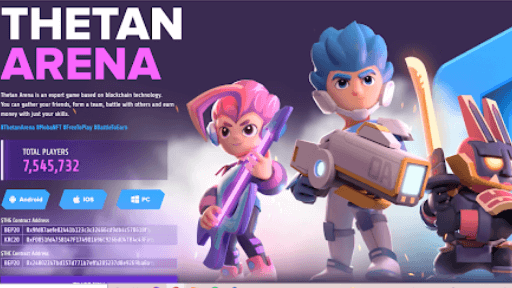 Source: Thetan Arena
Pros
Cons

Earn in-game tokens for free
Multiplayer and solo gameplay
Marketplace open
Five game modes

NPC teammates aren't good
Rare heroes can be costly
Not for players that prefer idle games
No marketplace on mobile
What is Thetan Arena?
Thetan Arena is a popular multiplayer online battle arena (MOBA) game that set a record in late 2021 for 6 million active players only two weeks after its release. It incorporates non-fungible tokens (NFTs) in its gameplay in the form of heroes available on its marketplace, where you can also sell and trade limited characters to other players.
Stylistically, the characters are reminiscent of Splatoon — their chibi, cute design and short stature. Playwise, it's similar to the popular MOBA game League of Legends, with its playstyle and isometric — or top-down — perspective.
Source: Thetan Arena
Thetan Arena is built on the Binance Smart Chain, a blockchain network that runs parallel to the Binance Chain and is an alternative to Ethereum. You must connect to the game through the MetaMask browser extension and your MetaMask wallet for transactions.
The game's economy is based on the in-game Thetan Coin (THC), which you earn by participating in matches and tournaments and earning ranked awards. You can exchange your earned THC, trade it or use it to buy Common or Epic Thetan Boxes.
The game also includes the exclusive currency Thetan Gem (THG), which is used to evolve heroes and staking. It has a maximum supply of 420 million THG and is worth $7.80 USD at the time of writing, according to CoinMarketCap. You can use THG to buy limited Legendary Thetan Boxes.
Compare exchanges to buy the right cryptocurrency
Playing Thetan Arena
The game is free to play, which gives newbies looking to break into crypto games an opportunity to try it before you buy it.
You're given one normal hero — Raidon — at signup for active gameplay in game modes that include:
Battle Royale – Be the last one standing among 12 players on a shrinking map.
Superstar – Fight eight players and collect star points to win.
Deathmatch – Eliminate all players or teams within three minutes to get points.
Tower Siege – Defend your team's tower and destroy other teams' towers to earn points.
Custom game – Play within a custom map, number of players and game mode.
The free, normal hero offers fewer opportunities to earn money, and you can't buy, sell or trade it as you would with premium heroes. But you can use your free hero to progress through the ranks, ultimately earning second and even third heroes if you hit the higher ranks.
Games can be played solo, in pairs or in teams of four, and you can team up with friends. If there aren't enough live players to fill out a match, non-player characters (NPCs) are added to fill up the roster. Don't expect an NPC to match a live player's skill, though, as many players report that NPCs aren't so great in team matches.
For an in-game advantage, purchase heroes that better fit your playing style, which requires sinking crypto into the game. Or, you can earn enough tokens to purchase premium heroes with your gifted normal hero at signup.
How does play-to-earn work with Thetan Arena?
Thetan Arena offers four basic ways to earn, some requiring more time than others:
Use the free hero to earn tokens. You're gifted Raidon at signup that you can use immediately to play matches. Earn enough THC and THG in these matches, and you can use them to buy premium heroes. Premium heroes can be used in special events to earn even more THC and THG.
Sell premium heroes in the marketplace. Use THC and THG to get premium heroes with Thetan Boxes sold on the marketplace. Free, default heroes can't be sold.
Use premium heroes as assets. Rent your premium heroes out to other players who can earn in-game tokens you share.
Stream games to earn income. Stream Thetan Arena on live-game platforms to earn income from subscriptions and donations while also earning Thetan rewards.
If you're a beginner, the easiest way to start earning is by participating in matches. You can build in other play-to-earn methods as you improve your skills and earn more tokens.
NFTs on Thetan Arena
The NFTs on Thetan Arena are heroes that you can buy and sell on the Thetan Marketplace.
Thetan Arena heroes are varied and come equipped with their own special skills — like the ability to freeze enemies or burrow underground — that you can choose to fit your play style. The 25 available characters fall within three rarity levels, three different classes and three skin rarity levels.
Heroes fall within three rarity levels. Higher rarity levels offer unique playstyles, different abilities and a chance for more bonus battle rewards:
Common Hero
Epic Hero
Legendary Hero
In addition to your hero's level, their skin influences battle rewards. There are three different skins available for each hero. The rarer a hero's skin, the more likely you are to earn extra battle rewards:
Heroes are categorized within one of three classes:
Tank. Slow but heavy hitters with strong melee attacks.
Assassin. Fastest characters that can dodge and attack quickly.
Marksman. Specialize in ranged attacks.
How to buy heroes
You're gifted Raidon at signup for free and immediate play. Play it in enough battles and earn enough in-game THC, and you just might be able to level up to two additional free heroes — and even premium heroes, if you can earn enough tokens.
To buy premium heroes, you must head to the Thetan Marketplace to buy heroes with wrapped BNB or buy Thetan Boxes with THC or THG.
Learn more: The best exchanges for buying crypto
Buying heroes on the marketplace
To get started, you must transfer Binance Coin (BNB) from Binance to your MetaMask wallet. (See our step-by-step to transfer crypto to your MetaMask wallet.)
You need Wrapped BNB (WBNB) to buy NFT heroes on the marketplace, which requires swapping out your BNB for WBNB in your MetaMask wallet. The transaction or "gas" fee is typically around $0.10 USD per transaction but can fluctuate greatly.
With WBNB in your wallet, look through the hero selections, sorting by cost, hero class or rarity to pick the characters you want to buy. Once you choose a character and complete the transaction, the NFT hero appears in your wallet.
Source: Game Verse
Buyings heroes using Thetan Boxes
Thetan Boxes are like loot boxes that you buy to get characters.
Choose from among three types of boxes:
Common Box for 1,000 THC
Epic Box for 2,000 THC
Limited Legendary Box for THG
Source: Thetan Arena
Before you purchase a box, check the Drop Rate Detail, which lets you know what level rarity levels NFTs you could get and the available characters based on the box you choose.
Legendary Boxes are limited, and cost depends on a formula based on the THG real-time rate:
Legendary Thetan Box Price
10500 x Rate (minimum = 0.008)
Selling Thetan heroes
Thetan Arena's marketplace is open, so you can look through characters and choose the ones that best suit your play style. Collectors can also try their hand at buying and selling NFTs on the marketplace.
Source: Thetan Arena
The value of an NFT varies widely, depending on health points, attack power, abilities and more. And the rarer a hero, the more it's worth — and the higher the chance of earning bonuses in battle rewards.
Bottom line
If you're into MOBA games like League and DOTA, the popular Thetan Arena could be for you. The game requires skill and active gameplay. The better a player you are, the more real cash you can earn. If you enter a match and let your character camp in Battle Royal, the shrinking map and other heroes are sure to knock you out of the game.
A big plus among play-to-earn titles is that Thetan Arena doesn't require an investment to start. However, in-game purchases can get you stronger characters that you can sell and trade.