Finder is committed to editorial independence. While we receive compensation when you click links to partners, they do not influence our content.
The Ready Store coupon codes
Best deal: Join The Ready Nation and receive $10 off your first purchase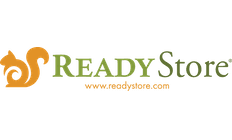 How will you feed your family when disaster strikes? What will you do for food if you're suddenly out of a job? Is your camper fully stocked for your summer camping trip? What's in your first-aid kit? Do you have a first-aid kit? Don't panic!
The Ready Store has an entire line of outdoor equipment or supplies to help you ride out a disaster. Think just-add-water meals, tents and fire starters among other emergency tools.
The Ready Store discount and coupon codes
What can I buy from The Ready Store?
The Ready Store offers a multitude of emergency-preparedness kits, food-storage solutions and tools to help keep you and your family going in an emergency or while camping, hunting and more.
The collection of food-storage options includes:
Long-term food kits — one-year, six-month, three-month, one-month, 72-hour and six-can ReadyPacks.
Freeze-dried and dehydrated foods in durable #10 cans, pantry cans, pouches and buckets from The Ready Store, Saratoga Farms, Mountain House, EasyPrep, Daily Bread, PetPREP and OvaEasy brands.
Home freeze dryers.
The collection of MRE meals and supplies includes:
The collection of water storage supplies includes:
Filters
Purifiers
Containers
Barrels
Accessories
Drinking water
The collection of knives and tools includes:
Folding knives
Fixed-blade knives
Machetes
The collection of emergency gear includes:
Survival kits and backpacks
Solar power
Warmth and shelter
Light and communication
Seeds and plants
First aid and sanitation
Essential oils
Books
Cooking and fuel
Food processing
Pet supplies
The collection of Tsogo products includes:
How do I use my coupon code?
To use your Ready Store coupon code, follow these steps.
Visit the Ready Store website.
Choose the items you want to purchase, and click Add to Cart.
Proceed to checkout by clicking Checkout on the pop-up window.
Enter your billing information and payment method on the checkout page.
Add your promo code in the "Coupon" field at the bottom of the "Payment Method" section.
Click Apply Coupon.
Why is my code not working?
It could be expired, limited to specific items, not available in this country or case sensitive. If you're still having trouble, reach out to The Ready Story's customer support department.
What is The Ready Store?
In 2002, Jeff and Amy Davis prepared 72-hour emergency kits for their family and wanted to share that security of emergency preparedness with others, so they began selling these kits online.
The business continued to grow with the additional offerings of military-style MREs (Meals Ready to Eat), and later, The Ready Store's own food-storage product line with Saratoga Farms and EasyPrep one-month-supply buckets, along with tools and other preservation gear.
Today, it's a recognized leader in food storage and emergency preparedness, and has been named one of the top three Best Food Storage Services by Top Ten Reviews for six years in a row.
Payment options
You can pay for your Ready Store purchase on its secure website using your Visa, Mastercard, American Express or Discover credit or debit card. It also offers the option to pay via check or money order, though your order will be delayed approximately 10 business days until your payment clears.
Can I get free delivery?
Become a ReadyCLUB member for $39.99 per year and enjoy free shipping on all orders, exclusive discounts, 2% Earn Back with ReadyRewards and the ability to break down and budget out big-kit purchases.
Shipping costs
Your order ships via FedEx, and you'll need to provide a physical address because The Ready Store does not ship to APO or PO boxes.
Shipping in the continental US
| Order threshold | Shipping Cost |
| --- | --- |
| Up to $100 | $6 |
| $100.01–$150 | $9 |
| $150+ | $12 |
If you live in Alaska or Hawaii, you'll need to call The Ready Store's customer support to place your order, and shipping costs vary. Orders shipping to Alaska or Hawaii don't qualify for free-shipping promotions.
The Ready Store does not ship internationally, but it does work with freight forwarders. Call customer support for more information if you live outside the US.
How can I track my order?
You can track your order from The Ready Store using your FedEx tracking number.
What's The Ready Store's return policy?
Call The Ready Store's customer support team at 800-773-5331 to initiate a return or refund. If you've received a broken, damaged or defective product, you'll either get a complete refund or a replacement. If you wish to return a product you no longer need or want, a customer service agent will send you a return label and refund the cost of your order minus a 15% restocking fee.
When's the next sale?
You can save 10% on your order by signing up for email alerts which include details on new products and upcoming sale promotions. Check out The Ready Store's "On Sale!" section for closeout specials, daily deals, group specials, monthly promos and more.
You can take advantage of money-saving group specials by teaming up with friends and family to purchase food and storage items in bulk. The site even has a printable sign-up sheet you can use to pass around at work, church or your neighborhood to help make placing a group order easier.
What sets this brand apart?
Stocking up on emergency essentials can be both expensive and daunting, but The Ready Store claims to make it easy with its ReadyQueue program. It allows you to set a preparation budget and steadily piecemeal together food storage and supplies so you're prepared with everything you need in the event of a disaster. Add items to your list, set a monthly budget for products and The Ready Store will send you items from your queue that add to your chosen dollar amount every month.
The Ready Store also offers a price-match guarantee, and since its food items are shelf-stable for 10 to 30 years, you're not "throwing money away" on products that will spoil in a few months. Want to start disaster preparations, but don't know where to start? The Ready Store even has a short five-step tutorial to point you in the right direction, as well as an informative blog loaded with prepper how-tos.
What do people really say about The Ready Store?
Satisfied customers appreciate the product quality and packaging, as well as the attention to customer service if there's ever an issue with an order. Negative customer experiences tend to center mostly around the lack of gluten-free, non-GMO and allergen-free foods for folks with special dietary concerns.
How can I contact customer support?
Call customer service at 800-773-5331 or chat with a live ReadyExpert online Monday through Friday, 8 a.m. to 5 p.m. Mountain time. You can also email The Ready Store's support team at customerservice@readystore.com or send a message through the site's chat widget after operating hours.
What about social media?
You can follow The Ready Store on Facebook, Twitter, Google+, Pinterest and Instagram. Check out The Ready Store's videos on YouTube for unpacking tutorials, freeze-drying tips and more, and peruse the blog for DIY techniques for everything "preparation."
Pros and cons
Pros
Preparing on a budget. ReadyQueue lets you stock up on food and supplies at your pace by shipping a set amount of products to you every month. You don't have to buy everything all at once.
One-stop shop. You can buy food, first-aid supplies, every kind of blade you can think of (including a manual chainsaw — something I never even knew existed!), tents, sleeping bags, backpacks, fire starters (hello, waterproof matches!), lights and prepper books. You don't have to go to a dozen different sites to get fully stocked on all the essentials.
All-in-one kits. Want a complete emergency bug-out kit but don't want to build one from scratch? The Ready Store has a lineup of ready-made backpack kits for individuals, two-man teams and even the entire family with essentials for warmth, shelter, food and water. Don't sweat it!
Cons
No canning kits. Apart from an aluminum multi-use canner, The Ready Store doesn't offer anything in the way of canning supplies. Offering items like jars, crushers, funnels, and strainers would be helpful for the DIY prepper.
Pricey. The food items are a bit pricey up front, but you're getting high-quality bulk foods that will keep for years. Take advantage of ReadyQueue, monthly promotions and the price-match guarantee to budget and save.
Bottom line
Natural disasters, catastrophic storms and job loss are all unpredictable and frightening. The Ready Store helps alleviate much of the anxiety of such events by offering a comprehensive selection of virtually every item you'd need in an emergency so you can focus on safety, comfort and getting back to normal.
Frequently asked questions
What is food storage?
These are items you stock in your pantry or cellar to have on hand for emergencies. They include fruits, vegetables, grains, rice, meals and more that will keep for 10 to 30 years.
Where is the food grown?
The Ready Store prepares and processes food items in the US. Some fruits and meats are shipped from South America and Mexico.
Are the MREs actually from the military?
They're made to military specifications by the contractors who supply the Department of Defense, but they weren't made to provide for military troops. Selling actual military MREs is illegal.
More guides on Finder