The PPP is tapped out. Here's what business owners can do instead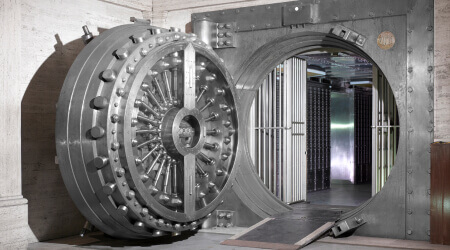 PPP and EIDL applications are still available, but grants are not
The Small Business Administration (SBA) has extended applications to Paycheck Protection Program (PPP) until August 8, 2020 and reopened disaster loan applications indefinitely. But no longer offers grants to business owners who apply for disaster loans.
The Small Business Administration (SBA) Wednesday announced that it had run out of funding for SBA loans to combat the coronavirus. This included the Paycheck Protection Program (PPP) and Economic Injury Disaster Loan (EIDL) assistance.
The $2.2 trillion stimulus package created the PPP and put $350 billion toward both programs on March 27th. Applications opened on April 3rd, and it ran out of funding less than two weeks later.
"The SBA has processed more than 14 years' worth of loans in less than 14 days. The Paycheck Protection Program is saving millions of jobs and helping America's small businesses make it through this challenging time. The EIDL program is also providing much-needed relief to people and businesses," US Treasury Secretary Steven T. Mnuchin and SBA Administrator Jovita Carranza said in a joint statement.
"By law, the SBA will not be able to issue new loan approvals once the programs experience a lapse in appropriations."
Deadlock in congress delays additional funding
Mnuchin and Carranza encouraged Congress to approve additional funds toward the PPP to meet the needs of small business owners across the country.
"The high demand we have seen underscores the need for hardworking Americans to have access to relief as soon as possible. We want every eligible small business to participate and get the resources they need," they said.
But Congress and the Trump administration haven't been able to reach an agreement on the next round of stimulus funding.
Republicans have been attempting to push through a bill that would give $250 billion in new funding for the PPP for nearly two weeks.
But Democrats oppose the bill, asking for another $250 billion in funding for hospitals and funding for local governments and social safety net programs. They've also proposed putting measures in place to make sure funding goes toward businesses that typically have less access to financing in traditional lending markets.
Current Democratic and Republican leadership are in negotiations to come up with a bill that can pass in the Democrat-controlled house and the Republican-controlled Senate.
Approved loans may be on their way
The Federal Reserve Bank announced on Thursday that its PPP Liquidity Facility is up and running, and that it is ready to start offering banks and financial institutions loans.
This means that small business owners that are already approved could finally start to see funds soon. More than 4,600 lenders have approved over 1.03 million applications by Monday, according to an SBA report. But many business owners have yet to see any funding.
SBA Express Bridge Loans are still available
While EIDL and PPP loans are temporarily unavailable, small businesses can still apply for the SBA Express Bridge Loan (EBL). This pilot program offers up to $25,000 in funding with rates capped at 9.75% through an SBA Express lender. Any small business affected by the COVID-19 outbreak can apply as long as they meet other SBA 7(a) eligibility criteria.
It can work as a term loan that runs as long as seven years, or you can use it to fill the gap while your business waits for disaster loan funding.
If you've already applied for a disaster loan, you can refinance your bridge loan with the EIDL. You can also refinance it with the EIDL if you apply later, once Congress puts more funding toward the program.
Local and private coronavirus funding can pick up the slack — but are also running out of funds
While the federal government has run out of funding, some state and local governments are still offering low- or no-interest business loans and grants.
Many private organizations have set up relief funds that offer grants to businesses. But due to high demand, many programs that were once available are now closing.
New York City, for example, one of the first local governments to offer small business programs, has paused both its Small Business Continuity Loan Fund and its Employee Retention Grant Program. Grants through the James Beard Foundation are also no longer available.
Check with local small business organizations to learn which programs are still available to you. Your local Small Business Development Center (SBDC) is a good place to start.
Private lenders are offering discounted loans
Some lenders have started offering low- or no-interest loans — or reduced rates on their business financing products. For example, U.S. Bank lowered rates on its Quick Loan product, which offers financing up to $250,000.
These programs can require research, and requirements vary. While some lenders may have stopped offering discounted loans after the PPP became available, they may revive these loans now that the PPP is no longer available.
Crowdfunding is the one program that won't run out of funds
GoFundMe is offering $500 cash grants to small businesses that are able to raise that amount through its platform. But raising funds from your community on any platform can help your business stay open.
Invest time in the way you present your campaign, and make sure to share it on social media to reach as many people as possible. Chances are, your customers want to help however they can.