The most popular Netflix shows of 2017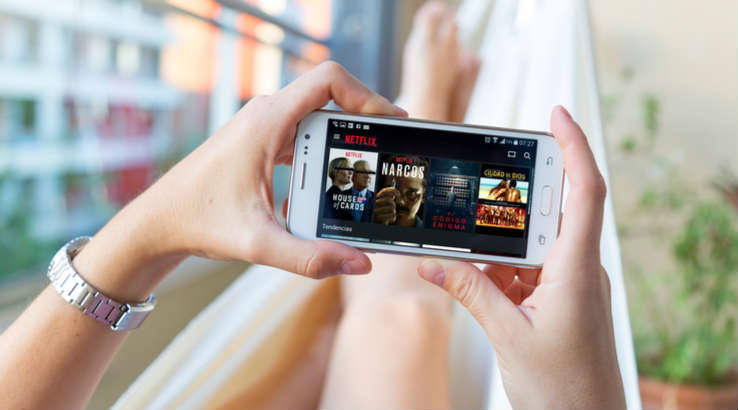 Internet TV streamers across the globe watched 140 million hours of shows and movies every day this year.
The single day Netflix subscribers collectively watched the most was New Year's Day 2016/17, while the average subscriber enjoyed a movie more than once a week through 2017, according to the latest most-watched lists.
But the hottest trends revolved around the ever-growing lineup of original Netflix shows. Here's the year's best:
Top 10 shows Americans binged (watching more than two hours per day)
1. American Vandal

2. 3%

3. 13 Reasons Why

4. Anne with an E

5. Riverdale
6. Ingobernable
7. Travelers
8. The Keepers
9. The OA
10. The Confession Tapes
Top 10 shows Americans watched gradually (watching less than two hours per day)
1. The Crown

2. Big Mouth

3. Neo Yokio

4. A Series of Unfortunate Events

5. GLOW
6. Friends from College
7. Ozark
8. Atypical
9. Dear White People
10. Disjointed
Top 10 shows Americans watched ahead of their partners
1. Narcos

2. 13 Reasons Why

3. Stranger Things

4. Orange is the New Black

5. Sense8
6. Black Mirror
7. Marvel's The Defenders
8. Marvel's Iron Fist
9. Ozark
10. Mindhunter
Top 10 family shows
1. Stranger Things

2. 13 Reasons Why

3. A Series of Unfortunate Events

4. Star Trek Discovery

5. Gilmore Girls: A Year in the Life
6. Riverdale
7. Fuller House
8. Chef's Table
9. Atypical
10. Anne with E
Data was based on members' average daily viewing hours between November 1, 2016 and November 1, 2017.
Absent from the list was Netflix's long-running first original series, House of Cards, which will be wrapped up after
one more season without its leading actor, Kevin Spacey. Meanwhile, the rest of the streaming universe has been chasing Netflix's popularity. Competitors Amazon Prime Instant Video and Hulu have experienced varying success. There is no shortage of newcomers either, from Disney to Facebook, Philo and more.
Picture: Shutterstock