The most popular Hulu shows of 2017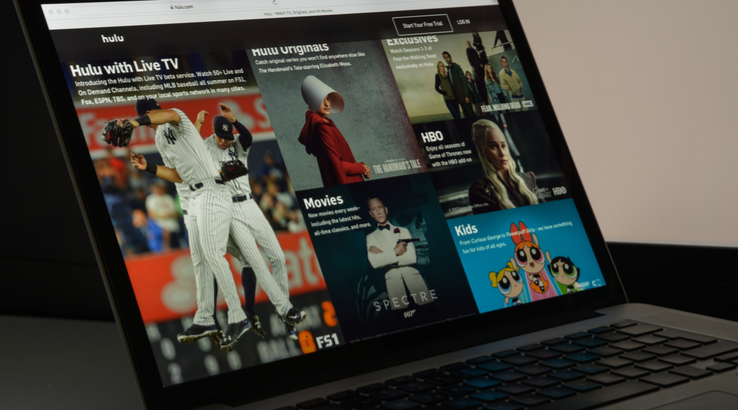 South Park and Daddy's Home reign as the most-watched TV show and movie of 2017 on Hulu.
Hulu is all about the laughs. After looking back at the year that was 2017, the video streaming service saw comedy titles surge to the top of both TV and movie categories.
Animated sitcoms, in particular, claimed four of the top five spots in the TV column, while Daddy's Home was the most-watched movie of the year. The TV top five included South Park, Family Guy, Law & Order SVU, Bob's Burgers, and Rick and Morty.
That hankering for a chuckle caused comedy movie watching to surge a full third (36%) more than 2016. Specifically, the fastest-rising major titles included Black-ish (up 104%), Parks and Recreation (up 32%), Brooklyn Nine-Nine (up 29%), The Goldbergs (up 20%) and It's Always Sunny in Philadelphia (up 20%).
Fortunately, Hulu viewers were able to laugh out loud in the privacy of their own homes, as living room devices topped all streaming methods, followed by computers, tablets and phones.
As popular as on-demand shows and movies were, they were overshadowed by the interest in sports-centric live TV; a healthy majority (57%) of those who subscribed to both watched more live TV than on-demand content.
Also a big hit was Hulu's top original, The Handmaid's Tale. Two-thirds of viewers (66%) hit play within three days of the release of each new episode, and critics also took notice. The Handmaid's Tale won three Golden Globe nominations, for Best TV Drama, Best Actress in a TV Drama (Elisabeth Moss) and Best Supporting Actress (Ann Dowd).
The top streaming states were Montana, North Dakota, Idaho, Alaska and Wyoming.
Hulu is also looking for big things in 2018, with the new Disney/Fox merger – both of which owned stakes in Hulu, its app now available through the Nintendo Switch and free Hulu streaming on the Sprint network.
As a comparison of what's hot in the streaming world, check out this year's top shows on Netflix.
Picture: Casimiro PT/Shutterstock