Chris Stead is the innovations editor at Finder. He is a gaming, tech and sports journalist with more than 24 years of writing and editing experience. He has previously worked at Game Informer, GamePro, Maxim, MCV Pacific, Gameplayer, Grab It, the University of New South Wales, Krash, It Girl and Fortnite Magazine. He has contributed to IGN, GameSport, NBN, Rooster Teeth, Fandom, Sydney Morning Herald, FilmINK, Brag, Popular Science, Foxtel, PC World, Hyper and Red Bull. Chris has a Bachelor of Advanced Science in Biology from the University of Sydney. A father of three, Chris has a passion for travel, photography and surfing.
Latest articles by Chris Stead
2 articles written by this author
You can watch State of Origin in Thailand with the Watch NRL live stream. Here's how.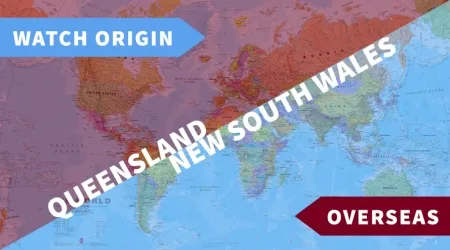 Travelling or living overseas doesn't have to mean you have to miss out on all the exciting NRL action.