Tesla second-quarter deliveries plunge 18% on factory shutdowns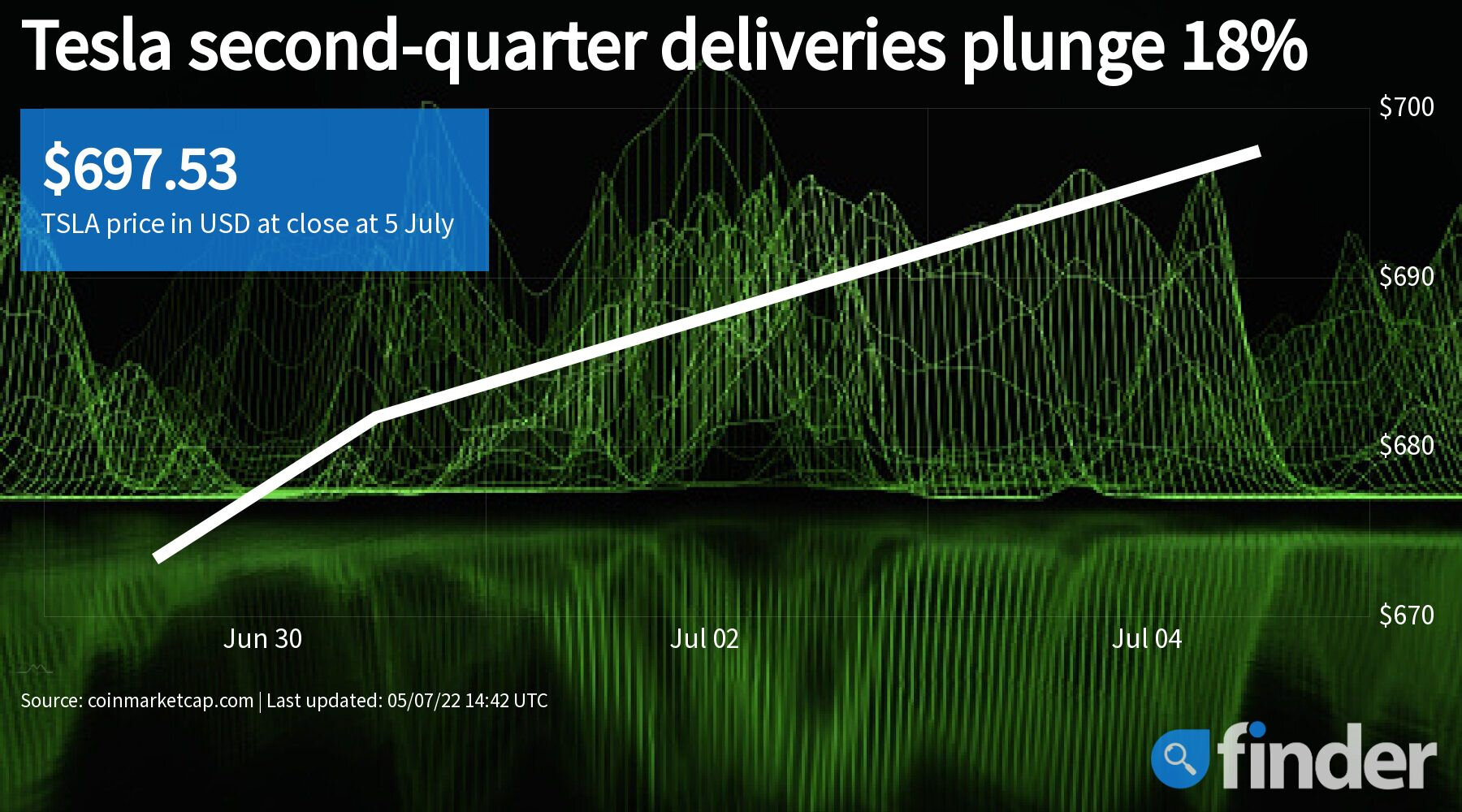 JPMorgan, CFRA cut their earnings outlook and price target for Tesla after deliveries missed estimates. But they differ in their recommendations. Read on to find out why.
Tesla Inc. (TSLA) reported an 18% decline in deliveries in the second quarter from a record high three months earlier as factory shutdowns and Covid-related lockdowns in China curtailed production.
JPMorgan Chase & Co. and CFRA analysts cut their second-quarter and full-year earnings estimates for the electric vehicle maker while lowering their price target on the stock. They also recommend investors reduce their portfolio allocation for Tesla.
The electric vehicle maker delivered 238,533 Model 3/Y and 16,162 Model S/X in the second quarter. While Tesla said monthly production reached an all-time high in June, total deliveries of 254,695 for the latest three-month period still trailed market consensus of about 257,000.
Does that make Tesla a sell? That depends on who you ask.
Is Tesla now a sell?
JPMorgan analyst Ryan Brinkman, Barclays' Brian Johnson, Citigroup's Itay Michaeli, BNP Paribas's Stuart Pearson, Bernstein's Toni Sacconaghi and GLJ Research's Gordon Johnson all have a "sell" recommendation on the stock, according to data on ETrade's website.
But they're in the minority. Sixteen other analysts recommend that investors buy the stock, according to the latest data on ETrade's website. Another eight say shareholders should hold on to their stake.
Colin Rusch of Oppenheimer, who has a 71% success rate in predicting the price movement for Tesla, says investors should buy it, according to ETrade.
JPMorgan's rationale for cutting its price target
JPMorgan analysts cut their price target on Tesla to $385, from $395. The latest target signals a 44% downward potential from its price of $689.46 a share as of 1:30 p.m. in New York trading.
While much of the market's focus is on volume, JPMorgan sees "the interplay of price and cost" taking a heavier toll on Tesla's earnings this year, particularly as the carmaker experienced a sharp rise in battery metals inflation, higher costs for other commodities and supply chain issues.
Price hikes of more than $10,000 across its lineup apply only to new orders and not existing reservations, which could shave profits. The bank's analysts cut their 2022 earnings per share estimate to $10.80 from $11.50 as a result.
The company's "valuation appears to be pricing in upside related to expansion into mass-market segments well beyond our volume forecasts for the Model 3 and Model Y," JPMorgan analysts said, explaining their "underweight" rating on the stock, which means investors should cut their stake below the weighting assigned to the company in many indexes.
CFRA's bullish case for Tesla
While CFRA analyst Garrett Nelson lowered his 12-month price target for the stock by $100 to $1,100, and cut its earnings estimates for the company, he's optimistic that the record June production would be viewed as a "a big positive that will help reassure investors that issues affecting output should be isolated to Q2."
"We caution that the Austin and Berlin plants are likely to remain a drag on bottom line results until they attain higher utilization rates, but we see total volumes rebounding strongly in the second half of the year," he said in a report July 3.
Ready to open an account or considering a new broker? Find the best online brokers for your needs. Or check out fees and features in our comparison table to find a better deal today.
At the time of publication, Luzi Ann Javier doesn't own Tesla shares.
The value of any investment can go up or down depending on news, trends and market conditions. We are not investment advisers, so do your own due diligence to understand the risks before you invest.