Finder is committed to editorial independence. While we receive compensation when you click links to partners, they do not influence our content.
Guide to teeth straightening
Check out how clear aligners compare with traditional braces.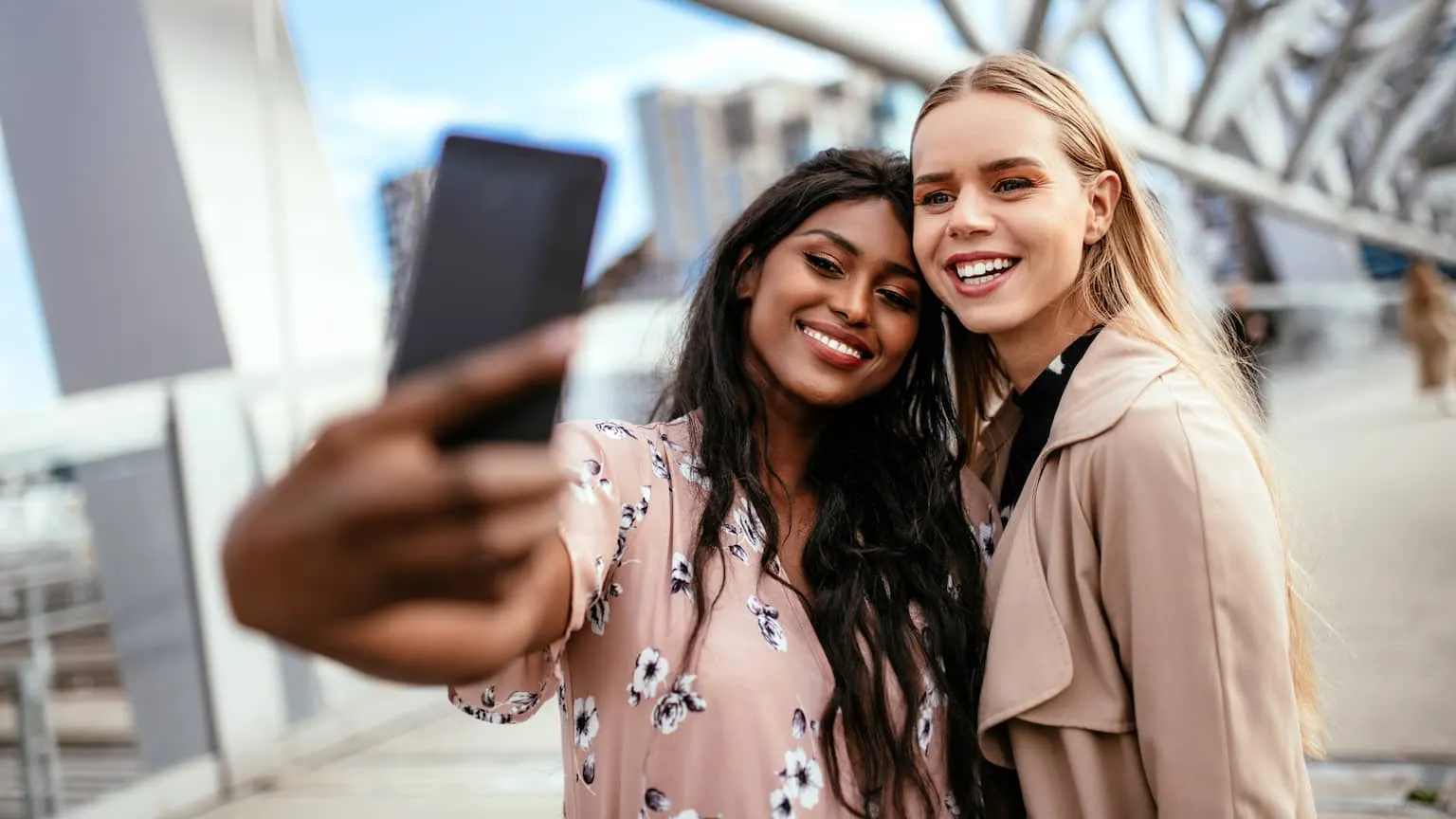 If you're looking to make your teeth straighter, there may be a few different treatments at your disposal to help you get the smile you crave.
How can I straighten my teeth?
Most teeth straightening treatments use some kind of pressure to slowly pull or push your teeth into proper alignment.
Braces use wires to pull your teeth straight. Braces tend to be made from metal, ceramic, resin or composite material. They use brackets that are cemented to your teeth and tied together with rubber bands.
Aligners use a series of clear plastic shells that are worn over your teeth, and these can be removed as necessary. They're made using a modeling process that includes X-rays and impression casts of your teeth.
For this treatment, you receive an initial set of aligners custom-fit to your mouth. Aligners work like thin, clear mouthguards and are typically used for mild to moderate dental treatment. You'll get a new set every few weeks until the end of your treatment.
Ultimately, everyone's teeth are different and so it's best to speak with an orthodontist regarding any plans you may have regarding teeth straightening.
Which is more effective for teeth straightening: Braces or aligners?
Both options have pros and cons. Generally speaking, metal braces are seen as a trustworthy and affordable option to tackle dental alignment issues. Braces tend to be better at reworking teeth that have more complex alignment concerns. Unlike aligners, braces are fixed to your teeth so you won't struggle with removing them unnecessarily and prolonging your treatment time.
Aligner treatments may offer a smooth and pain-free treatment process. The average overall treatment time with aligners is typically six months, making them competitive with most conventional braces.
Aesthetically, patients are more likely to prefer the invisibility of aligners. And most aligner companies claim their treatment costs are comparable to that of braces.
Teeth straightening options
There are numerous choices for invisible aligner teeth straightening systems, the following included:
Alignerco. Supervised by a team of dental experts, you get an at-home teeth straightening kit where all the system essentials are delivered right to your door, and there are no monthly dental visits required.
ClearCorrect: Offers clear aligners that are easy to remove for eating or cleaning your teeth. Based on an up-to-date dental impression, you get a set of aligners that work to straighten out your smile.
Invisalign. You receive a tailored step-by-step process to correct your teeth without the hassle of traditional braces. This usually includes in-person visits to your assigned professional about once every four to six weeks. Read our full review of Invisalign to find out if it's right for you.
Smile Direct Club. You have the option to book a dental scan with a registered dentist or orthodontist, or by using a use-at-home kit before getting your braces delivered. You can take advantage of regular virtual check-ins with your assigned dentist or orthodontist.
How long will it take to straighten my teeth?
The typical length for wearing braces is between 16 and 18 months. However, this will depend on how complex your dental needs are. Most patients will use aligner treatments for between six and 18 months. Once again, this varies if a certain condition requires less or more time to correct.
What's the fastest way to straighten my teeth?
Aligner brands like SmileDirectClub and Alignerco claim to straighten your teeth in as little as six months, depending on the state of your teeth at the beginning of treatment. But this could take longer, depending on your particular situation.
Typically, you can expect a moderate teeth straightening treatment plan to last anywhere from 12 to 18 months.
How much does teeth straightening cost?
Numerous factors affect the cost of aligner trays. The complexity and length of your treatment are only two examples. You also might have to meet the cost of extra consultations with a dentist or dental professional, or any additional supplementary treatments.
| | Cost |
| --- | --- |
| Alignerco | $1,145 |
| ClearCorrect | $2,500 to $3,500 |
| Invisalign | $3,000 to $7,000, with $5,000 being the average treatment cost |
| Smile Direct Club | $1,950 |
| Braces | On average $5,000 to $6,000 |
You may want to check to see if your orthodontist offers payment plans for braces, or see if your health insurance policy covers any treatments. Aligner companies might also offer similar financing options.
Can I straighten my teeth at home without regular dentist visits?
Yes. Some companies offer teeth straightening via aligners at home, including Alignerco and Invisalign. Beginning your new smile journey usually involves the following steps:
Get your impressions or teeth mold. The first step is taking your impressions. Order a teeth straightening kit to your door, take your impressions and ship them back to the company. You could also get a 3D scan of your teeth at a local clinic, if the company offers it.
Have your impressions reviewed. A trained orthodontist reviews your impressions and designs a customized treatment for you. The treatment shows you how your teeth will straighten over time and how many sets of aligners you'll need to achieve your end result.
Get aligners delivered to your door. Once your aligner set is customized to your specifications, it's shipped to your door in a single box. Simply follow the instructions for using and replacing each set of aligners, and you are good to go.
Purchase a retainer. Once your treatment is over, you have the option of purchasing a retainer to wear every overnight to ensure your teeth don't shift back to their original position.
If you followed your smile journey correctly but still need refinements, you may be eligible for additional aligners to correct any outstanding issues once your initial treatment ends.
What's the cheapest way to straighten your teeth?
It used to be that traditional braces were cheaper than clear aligner alternatives. But the cost for braces varies depending on what level of treatment you need and how long it will take as long as orthodontist visits are required.
If you're looking for a deal, sites like Groupon work with accredited dentists and orthodontists and sell vouchers for discounted treatments from brands like Invisalign and SmileFast.
Bottom line
Almost anyone can have a straight smile without the clunkiness and inconvenience of braces. While braces are a more traditional option, clear teeth aligners give you the freedom of choice. No matter which system you're interested in, conduct in-depth research to find the treatment that best meets your needs and budget.
Frequently asked questions about teeth straightening
We answer even more of your questions about teeth straightening here.
Who can use at-home teeth straightening?
Invisible teeth aligners are most suitable for adults who are looking to enhance their smile by fixing crowding, gaps and crooked teeth. At-home teeth straightening doesn't fix tooth shape, tooth position, large gaps between teeth or large overbites that require extensive jaw work.
Also, aligners are not ideal for children who have growing teeth and for those who lack discipline sticking with a system when it feels painful or uncomfortable.
Can I straighten my teeth at any age?
Yes. At-home clear teeth alignment systems and braces both allow almost anyone of any age to correct their smile. But again, be sure to get a professional opinion from your orthodontist about your suitability for any teeth straightening procedure you consider.