Target shares tumble 25% as costs hurt profit. Is it time to buy?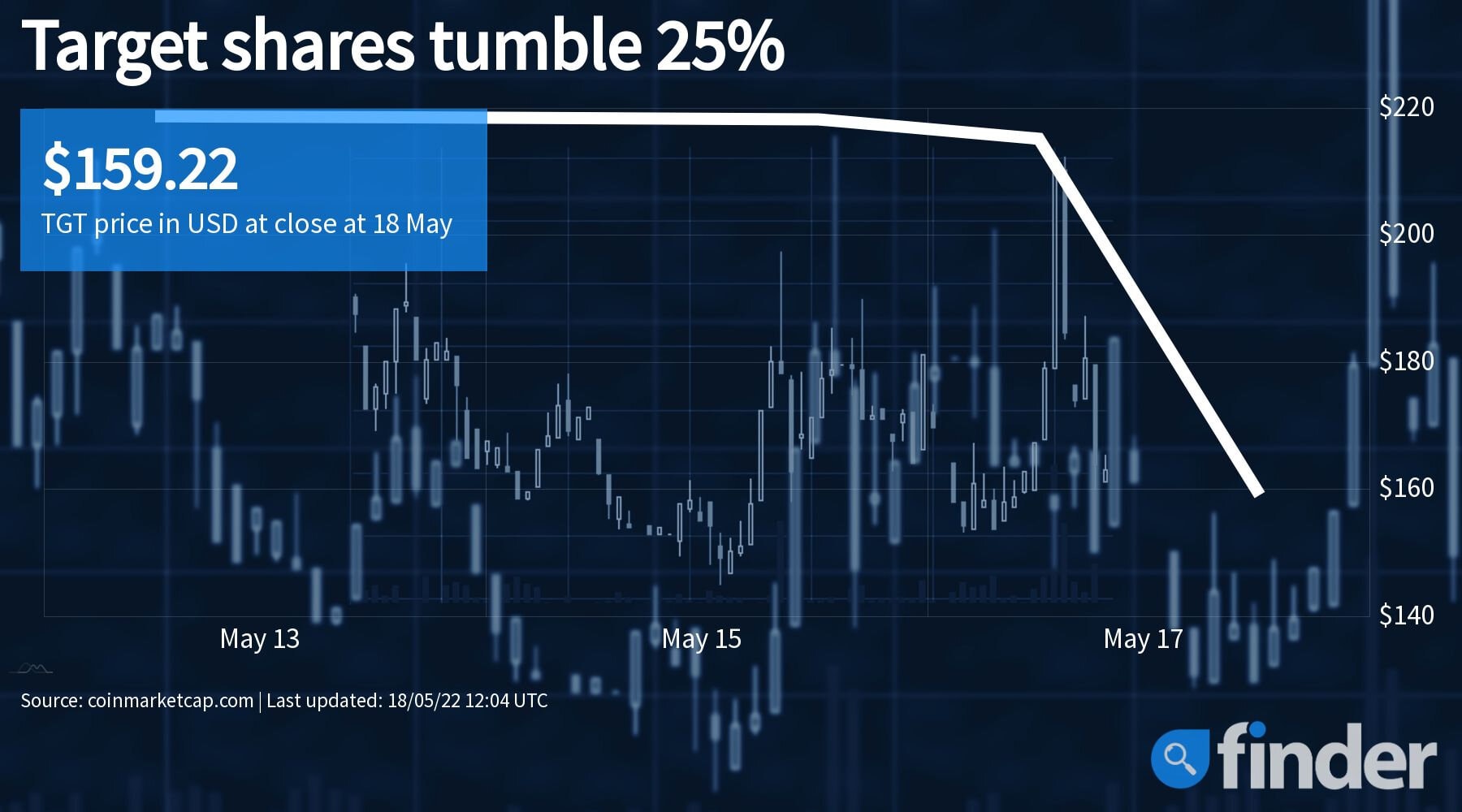 Have Target shares fallen enough to make them a good bargain? See why financial results and technical indicators signal more trouble ahead for the stock that's plunged more than 30% in the past month.
Target (TGT) shares tumbled 25% after the retailer reported earnings that missed even the lowest analyst estimate, adding to mounting evidence that high inflation is eating away profits across the retail industry.
If you're looking to pick up bargains, consider that both fundamental and technical indicators signal there's more trouble ahead for Target.
The retailer hasn't been a market favorite, with few analysts recommending investors buy the stock even before earnings results were released Wednesday. The earnings miss only worsened the negative sentiment for the stock that's slumped by almost a third in the past month.
A technical analysis by Trading Central shows oscillators and moving averages are shouting sell or strong sell signals against the stock.
First quarter results and gloomy outlook
Target reported first quarter adjusted earnings of $2.19 per share, missing the lowest estimate of $2.55 from 24 analysts who track the company, according to data on Yahoo Finance's website.
"We faced unexpectedly high costs, driven by a number of factors, resulting in profitability that came in well below our expectations, and well below where we expect to operate over time," Target Chairman and Chief Executive Officer Brian Cornell said in the company's earnings press release.
Target now expects its full-year operating income margin rate to be about 6%, lower than the 8% outlook it gave in March.
What's driving rising costs?
The company's 2022 outlook is weakening as costs rise, driven by supply chain disruptions, and increased compensation and headcount at its distribution centers.
For the first quarter, operating margin rate of 5.3% was well below expectations, driven primarily by gross margin pressure reflecting actions to reduce excess inventory as well as higher freight and transportation costs, the company said.
Ready to open an account or considering a new broker? Find the best online brokers for your needs. Or check out fees and features in our comparison table to find a better deal today.
The value of any investment can go up or down depending on news, trends and market conditions. We are not investment advisers, so do your own due diligence to understand the risks before you invest.