T-Mobile Announces Launch of Home Internet Service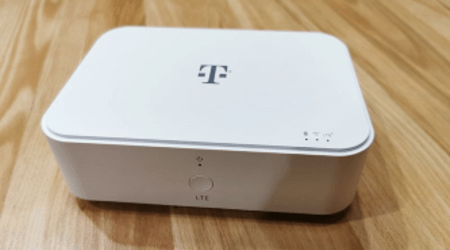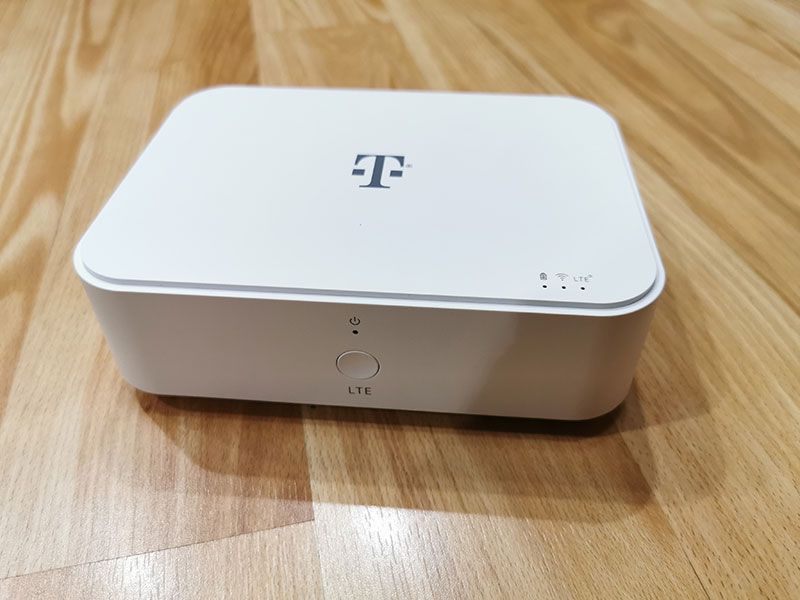 In an attempt to compete with the major ISPs and to reach rural customers, T-Mobile has launched its wireless broadband home internet network.
According to a report from clark.com, T-Mobile has announced the launch of its home internet service to invited existing customers in certain American markets. Priced at $50 per month with no data caps, the wireless internet option is touting speeds up to 50 Mbps.
"Almost half of American households have no competitive choice for high-speed in-home broadband with speeds of 100 Mbps, and in rural areas, more than three quarters have no high-speed broadband service or only one option available," T-Mobile wrote in a blog post. "And when there's no choice, customers suffer. It's no wonder internet service providers and cable and satellite TV companies have the lowest customer satisfaction ratings out of 46 industries according to ACSI (American Customer Satisfaction Index)!"
"The New T-Mobile will be armed with spectrum and network assets that will build the highest capacity wireless network in U.S. history, covering millions with 5G, not just a few people in a few blocks of a few cities like the other guys. The New T-Mobile will have the capability to cover more than half of U.S. zip codes with un-wired and un-cabled in-home broadband by 2024 and will be able to support 9.5 million American households for its high-speed in-home broadband service."
Consisting of a residential antenna for its 4G LTE mobile data network and a wireless router, T-Mobile home internet service is largely plug-and-play with little manual configuration needed. As theoretically the receiver unit can be set up anywhere in the T-Mobile service area, this service could bring broadband access to rural customers without the need for an expensive cable or fiber build-out.
However, since this service utilizes the same network T-Mobile's voice and mobile data customers use, there is the possibility of poor connections and slow speeds at times of high network congestion. T-Mobile is counting on its upcoming implementation of 5G to not only allow the company to expand the home internet network, but also increase connection speeds to 100 Mbps.
Ulterior Motives
For some, T-Mobile's interest in home internet is less about giving customers choice and more about securing its merger with Sprint. One of the key considerations the company offered is that it would help to expand rural broadband access. With a 2018 Federal Communications Commission report showing that only 69% of rural Americans have broadband access — compared to 98% of urban Americans — rural internet development has been long-proposed by the federal government. Little has been done toward this end, however.
The problem is that, as rural areas do not have the population density as urban areas, telecom companies must lay more line to serve fewer customers. This is a losing proposition for them. A more economical option is to rely on either mobile data implementations or satellite internet.
The T-Mobile-Sprint solution centers around the way the companies plan to implement its 5G network. Unlike Verizon and AT&T, which will be using millimeter wave (mmWave), which will deliver the signal at ultra-high frequencies, T-Mobile will be using low- and mid-band frequencies. While T-Mobile will be sacrificing on speed, the company will get distance and the ability to pass its signal through objects in exchange; signals sent using low-band frequencies degrade slower than mmWave signals.
While T-Mobile will still have to build out its rural 5G network, it will need fewer transmitters and towers than Verizon and AT&T. "5G networks aren't cheap but compared to building fiber-optic networks to cover rural populations and industry, they are demonstrably more economical," Gordon Smith, CEO of telecom solution provider Sagent, said to Digital Trends. "Fiber backbones still have an important role, but are cost prohibitive without density."
By focusing on rural home internet delivery, T-Mobile successfully bet that the FCC and courts would overlook the lack of competition issue. While the merger would reduce the number of wireless carriers from 4 to 3, it would also expand the national rural broadband infrastructure.
T-Mobile's home internet service was announced in March. The service is geographically tethered, so it will not work anywhere other than the subscriber's home. The T-Mobile-Sprint merger is pending the results of several state lawsuits seeking to halt it for anti-competition.