T-Mobile and Sprint set to merge for the third time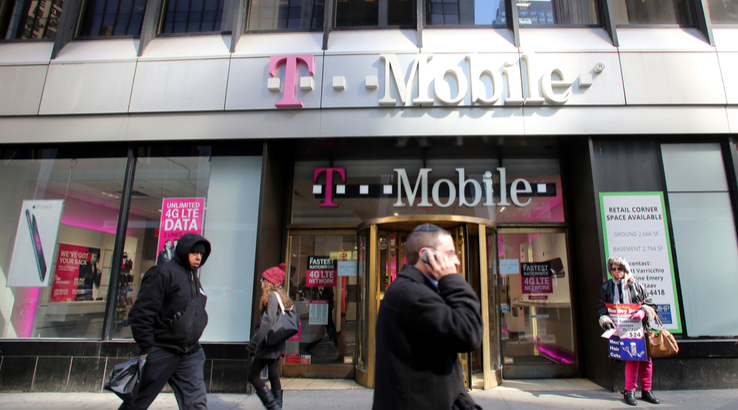 The newly-formed company will retain the T-Mobile name and is expected to usher in a nationwide 5G network.
For the third time in four years, T-Mobile and Sprint seem to be set to merge again. The parties announced this past week that they've entered into a definitive agreement to merge the companies into one enterprise. The deal encompasses an all-stock transaction, and the new company will retain the T-Mobile name.
According to research from Recon Analytics, the newly formed T-Mobile would service more than 90 million consumers and command 30% of the market share.
Share values were estimated to be around $146 billion for the combined company as of April 27.
What does the merger mean for its US customers?
The new T-Mobile is expected to create a nationwide 5G network, which will be great news for customers. The next-generation wireless technology network is expected to offer connections up to 10 times faster than its predecessor, 4G, as well as more widespread coverage, industry experts point out. Its customers can also expect more reliable service.
According to T-Mobile, the new company will also be able to offer its US consumers better quality, lower prices and a more competitive playing field. The company also expects the merger to create new jobs.
The T-Mobile and Sprint merger will benefit underserved areas, according to T-Mobile. Rural communities are usually limited in their choice of providers, with most having only one or two wireless, cable or broadband providers in the area.
The new T-Mobile expects to alter that and plans to open new stores in hundreds of rural communities, offering thousands of new jobs in the process. The company says millions of rural US citizens will have more choices after the merger.
The innovative mobile solutions available from the new company are also expected to offer consumers more competitive pricing and improved service to those who only have one high-speed broadband option.
Finally, government and commerce wireless services should benefit from the newer competition. AT&T and Verizon currently command those markets, serving four times more consumers than Sprint and T-Mobile combined. The prowess of the newer T-Mobile is expected to possibly change that.
John Legere, CEO of T-Mobile, says the merger is expected to supercharge what both companies have already achieved in driving competition.
The fate of the merger is now in the hands of regulators. Considering that AT&T's Time Warner merger has faced obstacles in its $85 billion deal and previous T-Mobile and Sprint attempts to merge have as well, it isn't a done deal until regulators approve the merger.
Who knows? The third time might just be the charm for T-Mobile and Sprint. Should the deal push through, it's expected to close by the middle of 2019.
If the merger has you considering your choice of cell phone provider, compare mobile phone plans and consider our reviews of T-Mobile and Sprint to find out what you should consider before purchasing a plan.
Picture: Shutterstock