Synchrony High Yield Savings account review
APY

4.75%

Fee

$0

Minimum deposit to open

$0
Our verdict
A no-frills account offering a high 4.75% APY with ATM access.
Synchrony is a fully online bank, offering its Synchrony High Yield Savings account with a highly competitive 4.75% APY. With no opening deposit, monthly fees or minimum balance requirements, it's a simple and straightforward account you can use to put away cash without worrying about fees eating away your hard-earned balance. You also have the option of getting an ATM card, which isn't a given with most other savings accounts. And if you meet a certain balance or hold the account for a while, you're automatically enrolled in its rewards program that offers travel discounts. But if you were hoping to keep your savings and checking within the same bank, you may want to look elsewhere — Synchrony doesn't offer checking accounts.
Best for: Those who want a high-yield online savings account with ATM access.
Pros
High 4.75% APY

Optional ATM card

$0 opening deposit and no monthly fee

ATM fee reimbursements

Rewards program with travel discounts
Cons
No physical branches

No checking accounts
Who is Synchrony High Yield Saving best for?
As an online savings account, the Synchrony High Yield Saving is best for those who don't mind managing their savings completely online. Synchrony doesn't have any physical branches, but if you're not the type that frequently visits the bank, this shouldn't pose a problem.
What we like about Synchrony High Yield Saving
With no balance requirements, no confusing tiered rates or monthly fees, Synchrony's account is solid all the way around. Its high 4.75% APY is leagues above the national average of 0.46%(1), placing it among the best savings rates.
ATM card for easy cash access
Most savings accounts don't offer an ATM card, but Synchrony's High Yield Savings account is one of the few that does. You can't make purchases with an ATM card, but you can check your balance and withdraw cash via an ATM.
Synchrony Bank doesn't charge ATM fees, but ATM operator fees may apply. And if you use an out-of-network ATM and incur a fee, Synchrony will refund you up to $5 per statement cycle.
But if you're a member of the Synchrony rewards program and have Diamond status, you'll get unlimited ATM reimbursements. Just note that foreign transaction fees and currency conversion fees aren't refunded.
Perks Rewards program
With a Synchrony account, you're automatically enrolled in a rewards program(2) when you keep at least $10,000 in your account or have the account open for at least one year.
There are four rewards tiers, and depending on which one you're in, you'll earn travel rewards, such as discounts on hotels, car rentals and theme parks.
| | Balance requirement | Age of account |
| --- | --- | --- |
| Silver tier | $10,000 to $49,999.99 | 1+ year |
| Gold tier | $50,000 to $99,999.99 | 2+ year |
| Platinum tier | $100,000 to $249,999.99 | 3 to 4+ years |
| Diamond tier | $250,000+ | 5+ years |
The types of rewards aren't clearly listed on the site, and they can change at any time. For the most up-to-date list, log in to your account or call Synchrony.
Where it falls short
There aren't many downsides to Synchrony's High Yield account, besides being exclusively online, so you won't get any in-person customer support.
But Synchrony makes up for the lack of branches by offering 24/7 automated phone support and regular phone support on weekdays from 8 a.m. to 10 p.m. ET and weekends from 8 a.m. to 5 p.m. ET — rather wide support hours.
Contact Synchrony Bank by:
Calling 1-866-226-5638
Sending a secure message through your online portal
Sending mail to: PO Box 669802, Dallas, TX 75266-0955
No checking accounts
It's rather typical for people to pair their checking and savings accounts together, but you won't get that option with Synchrony because it doesn't offer checking products.
This may not be a con for everyone, since some people prefer their savings accounts to be a little more out of reach to avoid the temptation of spending. But having checking accounts linked for overdraft protection and easy transfers via mobile banking would have been nice options.
Compare Synchrony High Yield Saving to other accounts
Narrow down top online savings accounts by APYs, opening deposit and monthly fees. Select the Compare box on up to four accounts to see features side by side.
Customer experience
Synchrony Bank is a large online bank, and it offers savings products and credit cards. On its Better Business Bureau (BBB) profile, it holds a stellar A+ rating, which is awarded based on how well a company responds to complaints. In terms of customer satisfaction, Synchrony does about as well as every other online bank.
Over 7,000 customer complaints have been posted in the last couple of years, most of which have to do with Synchrony credit cards. Consumer complaints with the Consumer Financial Protection Bureau also are in reference to its credit cards, mostly complaints of late payments, poor customer support and unhappiness with being declined a card or higher credit limit. On Trustpilot, the bank has a poor 1.1-star rating, and again, most reviews have to do with credit cards.
Overall, there doesn't appear to be negative feedback directly related to Synchrony's savings products, and that's usually good news. A few positive reviews do reference the savings products, with most happy with the customer support and high yields.
Savings account ratings
★★★★★ — Excellent
★★★★★ — Good
★★★★★ — Average
★★★★★ — Subpar
★★★★★ — Poor
We analyze top savings accounts and rate them one to five stars based on factors that are most important to you. These factors include: interest rates, monthly fees, minimum deposits, customer service and account features.
Synchrony High Yield Savings is not currently available on Finder
Have you considered UFB Secure Savings?
Score an impressive 5.25% APY, and pay $0 in monthly fees. No minimum deposit requirement. FDIC insured.
5.25% APY
$0 monthly fees
Optional ATM card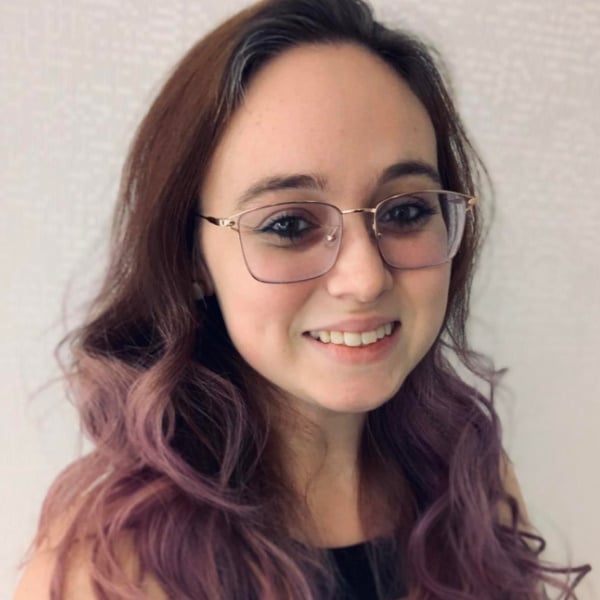 Bethany Finder
Writer, Banking and Loans
You are about to post a question on finder.com:
Do not enter personal information (eg. surname, phone number, bank details) as your question will be made public

finder.com

is a financial comparison and information service, not a bank or product provider
We cannot provide you with personal advice or recommendations
Your answer might already be waiting – check previous questions below to see if yours has already been asked
Accept and continue