Best places to exchange currency in Sydney
Where to get the best deal on Australian dollars.
If you're looking to exchange foreign currency in Sydney, you're spoiled for choice. As Australia's largest city, Sydney has lots of exchange services to choose from — but shop around to make sure you're getting good value for your money. Or even better, save time and order Australian dollars ahead of time and pick them up when you arrive.
Where can I exchange money in Sydney?
1. Travelex
Travelex has several branches in the Sydney area, with locations at Town Hall, Martin Place, in the Queen Victoria Building and at Haymarket. It also offers branches at locations like North Sydney and Bondi Junction, as well as currency exchange ATMs at Sydney Airport and a host of other city locations.
Opening hours vary between stores — while the QVB location is open seven days a week, many other stores are only open during business hours. Travelex allows customers to get a better exchange rate by ordering currency online and picking it up in-store. It also offers prepaid cards for international travelers.
2. Travel Money Oz
Travel Money Oz has 29 locations in the Sydney area, including several in the heart of the city. Central business district (CBD) locations include two locations on George Street and one on Pitt Street.
You can order currency online or visit your nearest store, with stores open seven days a week. Travel Money Oz also offers a prepaid travel money card that can be loaded with up to 10 currencies.
3. Unimoni Australia
If you want to exchange currency in and around the Sydney CBD, Unimoni has locations at Wynyard, Market City Shopping Centre and Westfield Sydney. Several suburban locations are also available, and all Unimoni branches allow you to buy and sell more than 60 currencies.
Unimoni also offers a prepaid travel money Mastercard, which can be loaded with up to 11 currencies, and an online international money transfer platform.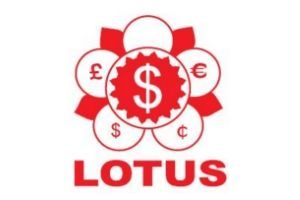 4. Lotus Foreign Exchange
Lotus Foreign Exchange is a currency exchange service with locations in Australia, New Zealand and Fiji. It has locations in Pitt Street and Darling Harbour, along with suburban branches in places like Parramatta, Liverpool, Hurstville and Blacktown.
All branches are open seven days a week and provide access to more than 35 currencies.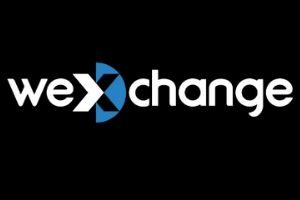 5. WeXchange
WeXchange allows customers to order foreign currency online and then pick it up in-store. You can buy and sell more than 40 currencies, with its Sydney branches found at Haymarket and Town Hall.
The Haymarket branch is open seven days, but the Town Hall location is only open Monday to Friday.
---
Tips for getting the best deal when exchanging money
Remember these tips to get the best value for your money when exchanging currency:
Check the mid-market rate. Use Google or a currency conversion site like XE to check the current mid-market exchange rate. You can then use this to work out how much of a markup the service is charging on the currency you want to buy.
Watch for hidden fees. Check what fees apply to your transaction. Even if a provider claims to offer no-fee exchanges, remember that they will add a hidden margin to the exchange rate.
Don't exchange money at the airport. Airport foreign exchange booths have a monopoly on the market, so they tend to charge higher fees and offer lower exchange rates.
Don't use an ATM. While using your card to withdraw money from a foreign ATM is a quick and convenient method, it also attracts high fees and poor exchange rates.
Avoid paying with a credit or debit card. If you buy a currency using a credit or debit card, your card provider might slug you with a hefty cash advance fee.
Shop online. Before heading to an exchange provider, do some online research to find the providers that are currently offering the best rates.
Read our complete guide to exchanging currency
Compare money transfer services
Our table lets you compare the services you can use to send money abroad. Compare services on transfer speeds and fees, then click Go to site when you're ready to send.
Bottom line
If you're heading to Sydney and need some Aussie cash, research exchange rates ahead of time and wait until you're out of the airport for the best deal. And if your cash needs to make it to Sydney safely without you, compare money transfer providers to get the best deal.