Finder may earn compensation from partners, but editorial opinions are our own. Advertiser Disclosure
$17 billion spent by consumers on Super Bowl weekend
Forget the Chiefs and Niners: Super Bowl parties end up winning big.
The Super Bowl is the biggest day in American sports, with roughly two-thirds (68%) of all Americans saying they'll watch the game. This equates to roughly 174 million American adults. Apparently, adults with deep pockets, given the roughly $17 billion spent on Super Bowl weekend.
Where are we watching the game?
Where you watch the Super Bowl is almost as important at the game itself, which is why of the 68% who plan on watching, Super Bowl parties are the game plan. They're so popular that roughly 23% of Americans say they'll attend a Super Bowl party, with a further 22% saying they'll host a party.
Other popular viewing options include at home (15%) or at a bar (6%). Still, plenty of us won't be Monday-morning quarterbacking: Nearly two-thirds of Americans — 31.68%, representing 80.7 million people — say they won't watch the game.
Who is watching the game — and where?
Super Bowl parties are popular across the board, with roughly 26% of men and 21% of women planning to attend a party. As far as hosting goes, men (26%) are more likely than women (19%) to host a Super Bowl party. Women (38%) are almost twice as likely as men (22%) to say they're not watching the game.
Older generations less likely to socialize for Super Bowl
Whether you'll attend a Super Bowl party might depend on your age, with younger generations like Gen Z (29%) and Gen Y (29%) far more likely than Gen X (20%), baby boomers (19%) and the Silent Generation (18%) to go to a Super Bowl party.
We can't say the same for those planning to watch the game at home, with older generations like baby boomers (23%), the Silent Generation (21%) and Gen X (17%) more likely to stay home for the event than Gen Y (8%) or Gen Z (5%).
Hey, big spender!
With 174 million Americans planning to watch the Super Bowl, you can be sure big money is spent. In 2020, that figure is an expected $17.72 billion.
As you'd imagine, food and drink are the most common items people buy on Super Bowl Sunday, accounting for roughly $13.56 billion (78.7%) of all the cash that's splashed on the day. Other areas of spending include furniture and TVs at $1.28 billion, team gear at $1.27 billion and game day decorations at $1.1 billion.
Pay the cost to be the host
How much you spend on preparing for the Super Bowl depends on one thing: Are you hosting a game day party? Hosts expect to spend about twice as much as those merely attending a Super Bowl party.
The largest discrepancy between hosts and attendees comes down to food, with those hosting a Super Bowl party saying they'll spend an average $85.16 versus just $37.47 of party attendees.
Hut! Hut!: Men plan to spend more on Super Bowl Sunday
Men are expected to outspend women on Super Bowl Sunday in all but one area. While men will spend more on furniture, team gear, food and decorations, women will outspend men on drinks.
With age, comes wisdom — and the ability to spend it up for Super Bowl
While baby boomers are less likely than younger generations to watch the game, they plan to spend big on the Big Game. Especially on new furniture, with the average boomer expected to drop $153.
For media inquiries: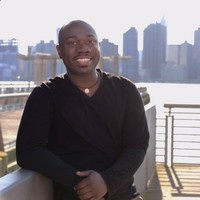 Allan Givens
Public Relations Manager
203-818-2928
allan.givens@finder.com

Nicole Gallina
Communications Coordinator
347-677-4931
nicole.gallina@finder.com

Image: Getty