Finder is committed to editorial independence. While we receive compensation when you click links to partners, they do not influence our opinions or reviews. Learn how we make money.
Student loans for living expenses
Avoid going into debt for unnecessary costs.
Living expenses are one of the costs that student loans cover — as long as they're related to your enrollment in school. But student loans aren't cheap. You might want to look into other options before relying on your student loan refund for rent and groceries.
Can I take out a student loan for living expenses?
Yes, you can take out a student loan for living expenses. Student loans are meant to cover your entire cost of attendance (COA), which goes beyond tuition and fees to include all expenses that come with enrolling in school. Paying for rent, food, transportation and other necessities are all legitimate ways to use a student loan.
How does getting a student loan for living expenses work?
Here's how you typically receive your funds if you take out a student loan for living expenses:
You fill out the application and get approved for a student loan.
The lender sends the funds directly to your school.
The financial aid office applies the loan to your tuition, fees and other direct costs from the school.
If there's anything left, the financial aid office asks if you want to keep the money or send it back to the lender.
You tell the financial aid office that you'd like all or part of the remaining funds — called a student loan refund.
The financial aid office sends the refund to the bursar's office.
You pick up your refund check from the bursar's office and deposit it into your bank account.
How much can I borrow?
Generally, you can borrow up to your school's COA. If you have additional costs associated with a disability or child care, let your school know and they might adjust your COA, which allows you to qualify for more funding. However, keep in mind that federal loans and many private lenders have lifetime limits on how much you can borrow.
Compare private student loans for living expenses
What other costs do student loans cover?
Your COA might cover the following types of expenses:
Tuition
Fees
Campus housing
Meal plan
Books
Housing supplies
Laptop
Software for classes
Child care
Licensing and professional testing fees
Transportation to and from campus
Toiletries
Medication and health care
Costs associated with study abroad
Tutors and study aids
Expenses associated with a disability
What can't I use my student loans for?
There are no hard restrictions on what you can't use your student loans for. But you probably shouldn't use a student loan for the following types of costs:
Travel unrelated to school
Entertainment
Clothes
Jewelry or cosmetics
Business expenses
Someone else's tuition
Debt consolidation
A new car
Alcohol and expensive dinners
In some cases, these expenses might be legitimate — if you're a film studies major, a Netflix subscription might actually be a necessity to complete your major. Theater majors might also have to spend money on costume jewelry and cosmetics.
How can I tell if an expense is legit?
Not sure if you should use your student loans for a specific expense? Ask yourself if you need it in order to successfully complete your coursework. If the answer is yes, it's probably a legitimate expense. If it doesn't have anything to do with school, it probably isn't a legitimate way to use your funds.
What happens if I use my student loans for the wrong purpose?
Typically, there's no way your lender can tell if you're using your funds for the wrong purpose. If it does find out, you might lose your future eligibility or have to repay some or all of your loans back immediately. But the main danger is borrowing more than you need to. The higher your balance, the more your loan will cost — and the longer you'll be in debt. Generally, it's best to avoid taking on debt unless it's for a necessity.
Case study: Anna's experience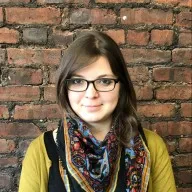 Anna Serio
Writer
I was lucky that my parents still partially supported me while I was in graduate school, but it wasn't enough to cover the cost of rent, food and other necessities.
To avoid loans, I took a part-time job as an English teacher. But the schedule was unpredictable and inflexible, and eventually it got to the point where it was taking too much time away from my schoolwork.
I ended up having to stay an extra semester because I wasn't ready to write my thesis after completing all of my required credits. I paid more than I would have if I'd just relied on my student loan refund and focused on school.
5 ways to spend your student loans wisely
Here are a few pointers to make the most of your student loans:
Go for the cheapest housing option. Depending on where you go to school, it might actually be cheaper to live off campus than to stay in the dorms.
Channel your inner chef. Not only is cooking at home less expensive than ordering out all the time — it's also generally a lot healthier.
Avoid the campus bookstore. You can likely find cheaper copies of textbooks and course materials online or at a local book store.
Consider renting textbooks. If you can't find a cheap copy of your book, look into rental services.
Invest in tutoring. Higher grades might make you eligible for more merit-based funding next year, which can reduce your total student debt load.
What do I do if my refund is more than I need?
You have two options: You can return your refund to your school, or save it for an emergency expense. Keeping your refund for emergencies might be a better idea, since other types of debt such as credit cards and personal loans tend to have higher interest rates. And if you put it in an interest-bearing savings account, that can help reduce the cost of the student loan.
How else can I cover my living expenses in school?
From living at home to getting a part-time job, here are a few ways to cover living expenses while you're in school:
Get a part-time job. Most schools have a job center you can use to find on- or off-campus work.
Look into paid internships. This option lets you get a jumpstart on your career, potentially earn credits and gives you some extra cash.
Take advantage of free food resources. If you're mostly subsisting on instant ramen, ask if your school has a food pantry or discount grocery program. Some partner with farms to offer low-income students free, organic produce.
Consult Craigslist. Rather than spending thousands of dollars on furniture, a microwave and other supplies, see if anyone's offering it for free on Craigslist.
Live at home. Housing can be one of the main costs associated with going to college. If your folks still live nearby, consider spending a few more years with them to save up — it's better than moving back home after you graduate.
Bottom line
While you can use your student loan refund for living expenses, consider your other options first. Taking on more debt than you need means you'll pay more for your student loans and might have to hold off on milestones like buying a house or getting a car.
You can learn more about your options to pay for school with our guide to student loans.
Frequently asked questions