Student debt can make other credit more expensive, study finds — but there are ways to find better deals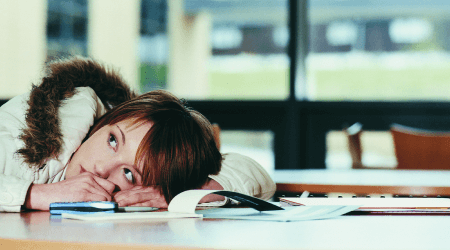 Having student loans could mean you're paying an extra $29,000, thanks to higher rates and fees.
Having student loans can make other types of debt expensive, a May 2020 study by the Student Borrower Protection Center and Credit Builders Alliance found.
Data Point: The Secret Price of Student Debt found that consumers with high levels of student debt paid as much as $29,000 more on car loans, mortgages and credit cards, compared to borrowers without student loans.
It also found that borrowers who had faced a financial shock — like getting laid off during the coronavirus outbreak — could pay as much as $500 more than your typical borrower with a high level of student debt.
Those borrowers with lower-than-average debts outside of student loans typically paid around $13,000 more in interest and fees than your regular consumer.
Your credit score isn't the only number that matters
Many lenders advertise minimum credit scores for their products — and promise the best rates to those with near-perfect credit.
But other factors like your debt-to-income ratio (DTI) can be equally important. And, the study found, shows a correlation with why borrowers with student debt are paying so much more.
The study considered borrowers who had student loans that increased their DTI by 10 percentage points to have high levels of student debt. For example, someone bringing in $4,000 a month with $400 student loan payments would be considered a borrower with a high level of student debt.
Your DTI measures how much money you have available each month, after paying off monthly bills such as mortgage payments, car payments and student loans. Lenders prefer to work with those who have DTIs under 20%. And you typically can't qualify for credit with a DTI over 43%.
For a better deal, focus on lower debt — not lower repayments
You could technically lower you DTI by asking your servicer for a longer term or switching to an income-driven repayment plan. But that might not necessarily get you a better deal.
That's because lenders also consider your credit utilization ratio, which is the amount of credit available to you versus how much you use. For example, if you have a credit card with a $7,500 limit and a $450 balance, your credit utilization ratio would be 6%.
Your credit utilization ratio also counts for 30% of your credit score — almost as much as on-time repayments.
Paying off your debts first can be a more effective way to get lower rates. Try focusing on high-interest debts first, which cost more the longer you take to repay. And if you have federal student loans, reach out to your servicer to pull them out of automatic forbearance, if you can afford it.
Even if you don't have extra cash, there are steps you can take to pay off your loans faster. For example, making repayments twice a month can help you save since you'll give less time for interest to add up.
Take advantage of COVID-19 deals for the essentials
Making extra payments just isn't an option for a lot of borrowers during the coronavirus outbreak. But you still might be able to get lower rates than you would have before, thanks to lenders offering emergency loans and deals during the outbreak.
Dealerships are offering more 0% APR deals than ever — along with deferred payments and credits toward the vehicle price. And many banks and credit unions are also offering low-interest or 0% emergency loans to cover personal expenses if you've been laid off due to the outbreak.
Coronavirus deals can help you avoid paying extra while you try to get back on your feet. But you might want to hold off on applying for a loan unless it's covering an essential cost — like replacing a car you need for traveling to the grocery store.
Lenders have generally tightened requirements on their regular credit products, which could result in even higher rates and fees if you have a high level of student debt.
Your DTI might become more important than your credit score
One reason why it's hard to get a good deal on credit now is that lenders are paying more attention to your DTI — and not so much to your credit score. If you've been laid off and receive less unemployment benefits than your current salary, your DTI is likely higher than it was before the outbreak.
Some lenders also won't count unemployment benefits toward your income, since it's not an indefinite source of income.
Credit scores can take several months for them to catch up with missed payments. And many lenders — including the Department of Education — have started offering deferment while reporting on-time repayments. This can cause credit scores to become falsely inflated.
This combined with the forced move online for banks and credit unions means lenders now have the means to pay more attention to other types of data, like your DTI. And those changes are likely here to stay.
But this shift in underwriting could also spell some good news for college graduates. Your level of education, job and professional licenses might also help you qualify for lower rates on a loan or new credit card in the near future.
Photo credit: Getty Images