Finder is committed to editorial independence. While we receive compensation when you click links to partners, they do not influence our content.
How to stream NASCAR live online in the US
Unlock everything you love about high-octane NASCAR racing with ease and a screen to stream it on.
There are various ways to watch your favorite drivers hit the track without worrying about how expensive Daytona 500 tickets are. Stay in the loop by finding a streaming service that works with your NASCAR fandom.
How to watch NASCAR online
The 2020 NASCAR season is in full swing, with all drivers determined to triumph at the deciding NASCAR Cup Series Championship at Phoenix Raceway on November 8. The NASCAR playoffs are on NBC and NBCSN in the US, while Fox and some of its networks like FS1 and FS2 have rights for earlier in the season. If you plan on tuning in to the action on the track via the Internet, you have a number of sports streaming options.
How to watch NASCAR with Sling TV
Sling TV is a newer way to stream live TV from your sofa without the hassle of cable bills. One of its selling points is the ability to customize your viewing experience with 1,000+ channels to choose from.
With Sling TV's Sling Blue subscription, at $30 a month, you can watch NASCAR with NBC Sports. In October 2019, Sling TV reached a deal to recommence carrying Fox, FS1 and FS2, although the agreement did not extend to regional FSN stations. It also carries NBCSN plus NBC and NBC Sports in select markets. Sling TV also offers a free 3-day trial.
Try Sling TV
Catch NASCAR live on Sling TV.
How to watch NASCAR with Hulu + Live TV
A standard Hulu subscription gives you thousands of movies and TV shows to stream, along with loads of sports options. With a Hulu + Live TV subscription, you have access to those streaming options as well as 60-plus live and on-demand channels including FS1, FS2, NBCSN, ESPN and the Golf Channel.
With Hulu + Live TV, you can stream NASCAR with commercials for $54.99 a month or without commercials for $60.99 a month. Hulu gives you 7 days to decide if its service is right for you. The subscription includes 50 hours of DVR storage and you can stream from most devices including Apple TV, Amazon Fire TV Stick and Chromecast.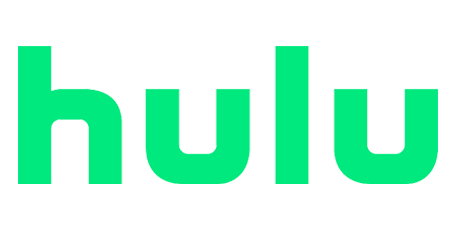 Hulu has live sports
Watch NASCAR, NFL, NBA, TV shows and more on Hulu.
How to watch NASCAR with FuboTV
When you stream with FuboTV, you have access to more than 90 channels starting from $59.99 a month for the Fubo Standard plan. While you have the option of other packages, the standard package is all you need to watch NASCAR from major sports broadcasting networks like NBC, FOX and CBS. It also showcases some sports in 4K and you can watch on two devices at once.
With this month-to-month streaming service, you have the ability to stream hours of your favorite drivers and catch up on races you missed with FuboTV's DVR feature from just about any screen. It offers a 7-day free trial to start and sends you a reminder the day before it ends.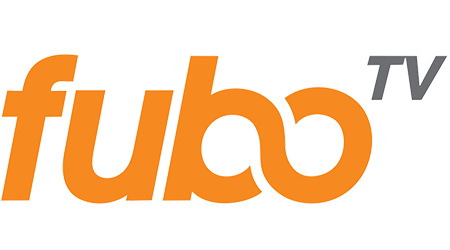 Stream NASCAR a number of ways with FuboTV
FuboTV has plenty of channels to suit your sporting needs.
Stream NASCAR live with YouTube TV
A little pricey at $65 a month, YouTube TV does have some advantages over the other streaming options. That is you have no limit on the amount of recordings you want to store plus you can share six accounts among your family and friends from one subscription.
NBC and FS1 are among its channels and you can input your ZIP code to see what else is available in your area. It also offers a free trial which varies, usually either 7 or 14 days to give it all a test run.
Watch NASCAR live on AT&T TV Now
Another option to get your streaming fix live and on demand is with AT&T TV Now. Its Plus plan has more than 45 channels, including NBC, NBCSN, Fox and FS1, for $55 a month.
You can watch content on up to three devices and it has a seven-day free trial for new customers.
Watch motorsports with NBC Sports Gold
Die-hard race fans keen for some lower-level action outside of NASCAR should consider NBC Sports Gold. You have to download the app before subscribing to one of its passes. Series such as American Flat Track, IMSA and NASCAR Roots are available on multiple tiers within TrackPass, starting at $1.99 a month with a limited viewing experience and $4.99 a month.
In order to make the transition smoother, former FanChoice.tv members can receive a free trial period when they subscribe to TrackPass. The free trial is only for former members and is at the discretion of NBC Sports Gold. We have more information on NBC Sports Gold here.
Follow NASCAR with NASCAR Mobile
NASCAR Mobile is the official app for the NASCAR racing network. The free option offers live race updates, broadcasts and in-car driver cameras. If you're looking for a few more features, NASCAR Mobile has a premium subscription for $4.99 a month that cuts out commercials and allows you to listen to real-time driver conversations and driver track positions. Neither of these options provides you with live races or tournaments.
There's no free trial when you choose to download the NASCAR mobile app and it's only accessible on a mobile device or tablet.
Bottom line
Being a NASCAR fan is no walk in the park when most of the races are broadcast on a live network. Most of these streaming services will give you the opportunity to watch NASCAR online or at least follow the action without the commitment of a cable contract. The only question is what you're willing to spend and what you're looking for in a streaming service.
Frequently asked questions
More guides on Finder