Finder is committed to editorial independence. While we receive compensation when you click links to partners, they do not influence our content.
9 tips for staying warm during a polar vortex
Don't get caught out in the cold.
When temperatures and wind chills dip below zero, keep safe and toasty from nose to toes with easy tips and prevention.
1. When in doubt, layer up.
Layering your clothes in subzero temperatures is among the best ways to beat the chill and stay warm. Each layer traps air in between, which serves as excellent insulation. Plus, if you're outside shoveling snow and work up a sweat, you can shed an outer layer without sacrificing the built-up heat.
Buy now
---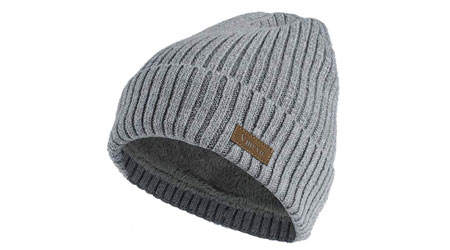 2. Don't go out without your hat.
Knowing best, your mother likely forced you to don an embarrassing tassel cap or two before heading out to play in the snow. While scientists have since debunked the myth that you lose a larger percentage of heat through your head than other areas of your body, it's still important to keep your noggin and ears covered — especially when temps reach dangerous levels.
Buy now
---
3. Now's your chance to accessorize.
Do you have a drawer full of cute scarves, fluffy mittens and wool socks that you rarely wear? Now's your chance to break them out. When you're dealing with strong winds, scarves can work double duty to shield your face from the cold.
Buy now
---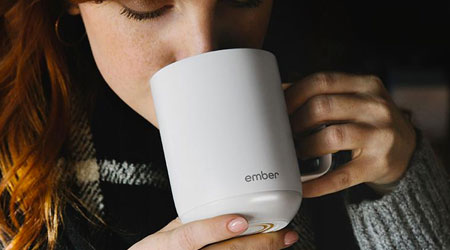 4. Treat yourself to a warm drink.
It's a whole lot easier to warm up yourself than it is to warm up an entire room. So go ahead: Cozy up under a blanket and indulge in that steaming hot chocolate, your favorite hot tea or a latte.
Try this Ember smart mug to keep your drink hotter even on the coldest days.
Buy now
---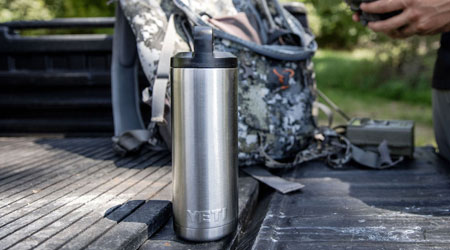 5. H2O is your friend.
It might sound counterintuitive to drink more water when you're freezing off your behind. But staying hydrated actually helps your body self-regulate its temperature, keeping you warmer over a longer time.
Buy now
---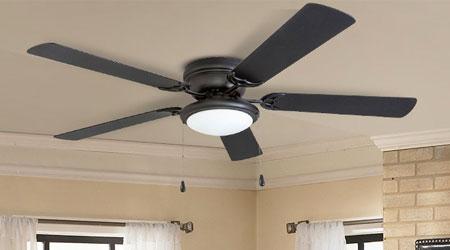 6. Use your ceiling fan.
Your fan — and in the winter?! But because hot air rises, switching your ceiling fan to low can help move that air down from the ceiling and better circulate it throughout your home. Most ceiling fans have adjustable blades and a reverse setting. Run it clockwise in the winter and counterclockwise in the summer.
Buy now
---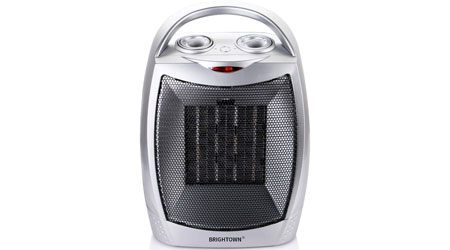 7. Use space heaters — but wisely.
Space heaters can effectively and efficiently heat up a small space. But practice caution any time they're turned on. Never leave your space heater unattended, and keep it a safe distance away from flammable objects, like curtains, bedding and furniture.
Buy now
---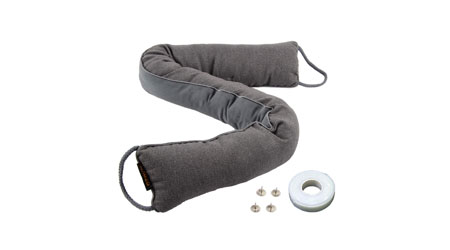 8. Keep the draft out.
Block the draft coming in from under your doors, and you might be surprised at the difference it makes in keeping your home warm and toasty. You can buy draft-blocking strips for under $10, but a towel or pool noodle works just as well in a pinch.
Buy now
---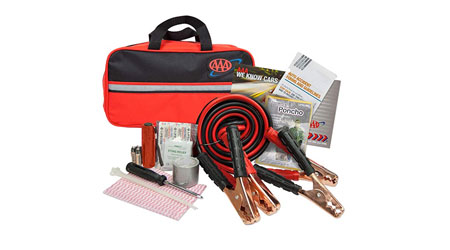 9. Stock your vehicle with cold-weather essentials.
If your car gets stuck away from home and you have to wait for help, you'll be happy for the blankets, extra hats and gloves, warm boots and a snack or two you packed to help you wait it out comfortably.
Buy now
---
Bottom line
Bundling up and preparing ahead of time can help you ride out the cold winter storm with ease. Ready your home and wardrobe with warm clothes, cozy blankets, space heaters and hand warmers before the next polar vortex hits.
Frequently asked questions
Photo by Andre Benz on Unsplash