Finder is committed to editorial independence. While we receive compensation when you click links to partners, they do not influence our opinions or reviews. Learn how we make money.
State Farm car insurance claims
File online, by phone or through a local agent with this big-name insurer.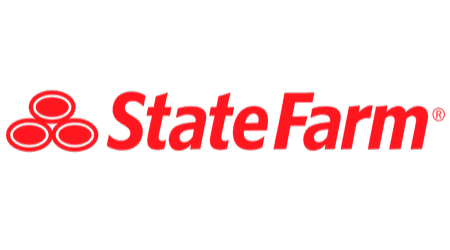 Car insurance is one of those products you buy hoping you'll never have to use. When you do, State Farm offers policyholders four easy ways to get a claim started — and get you back on the road quickly.
How do I make a claim with State Farm?
File a claim by phone, online, through the mobile app or in person:
Phone. Call the 24/7 claims line at 800-732-5246 to speak with a claims specialist.
Website. Create or log in to your account under the Claims section to submit, view and manage your claim online.
App. Download State Farm's mobile app to file a claim from your phone. The Pocket Estimate app allows you to upload photos for a faster repair estimate.
In person. Ask your State Farm agent to help you file a claim.
The app or site can help you quickly file a claim, while you can get support for complicated claims by phone.
What information do I need to make a claim with State Farm?
State Farm will need as many details as you're able to provide about the incident, including:
The estimated date and time of the incident.
Information for all drivers and vehicles involved.
A description of the incident.
A description of damages.
The location of incident.
Insurance and contact information for all parties.
How does State Farm handle car insurance claims?
State Farm provides a five-step overview of its claims process to explain exactly what to expect when you file a claim:
Claim report. File your claim online, by phone, on the app or in person. Enter required info when prompted, then submit your claim.
Review. State Farm reviews your claim and assesses damages. A rep may contact you for more information, to explain your coverage or discuss next steps.
Estimate and repair. After your claim is reviewed, you can take your car to a repair shop for an estimate. After you approve the estimate, you'll need to authorize repairs, pay the deductible and get a rental car if you need one.
Payment. After repairs are complete, State Farm pays the repair shop directly or sends payment to your bank account or by mail.
Resolve. State Farm may try to recover payment from at-fault parties. Called subrogation, it means your insurer pays out your claim before getting reimbursed from the other driver's insurance. That way you get back on the road faster without having to wait until State Farm gets payment from other drivers.
What happens after I make a claim with State Farm?
Will my rates go up? Not if your claim is under State Farm's $750 surcharge threshold or you qualify for your accident forgiveness benefit, which kicks in after nine years of maintaining an accident-free record. For bigger at fault claims, State Farm typically charges an 8.5% rate increase for your first accident.
How long does a claim take to process? State Farm doesn't mention how long it takes to process claims, but most auto insurance claims take about one to two weeks to resolve.
Does State Farm let me choose my repairer? Yes, in most states. Or use the State Farm Select Service to access a network of repair shops committed to providing quality, professional service. With State Farm glass claims, you can choose a repairer or get it fixed through a mobile service technician on the go.
Case study: Kelly's experience
Kelly Waggoner
Senior Editor
In August 2010, our car was swiped in a hit-and-run within two grand of its total life. Our rear bumper was smashed into our rear door, no damage to any other cars in sight.
It was late when I called State Farm's claims number. But I got an agent nearly right away to guide us through the remarkably easy process. State Farm put us in touch with a local repair shop willing to tow our car for doctoring. We paid our deductible and picked up our newly polished car about two weeks later.
The best part: State Farm was willing to hear out my husband's sleuthing about who the culprit might be. After haranguing the police to interview a sole witness — a night watchman at a nearby condo building who recorded a license plate number — we submitted the police report to our agent. With this info, our agent chased down the guy who ran off. To us, we'd done all we needed.
And then, on April 29, 2013, nearly three whole years later, we received a letter from State Farm along with a refund check for that deductible we paid years before: "We have recovered our payments from the responsible party." They hadn't stopped working on the case. That's dedication.
My claim with State Farm was denied. What can I do next?
To file an appeal for a denied claim or insufficient payout, start by contacting State Farm directly:
Call State Farm to explain your situation. Call 800-732-5246 or contact your agent and let them know you'd like to file an appeal. They'll likely ask for your policy number or other info from your denial letter. The rep will verify your address and mail you the paperwork needed to file the appeal.
Send an appeal letter. After you receive the paperwork, complete necessary fields and explain why you feel your claim was handled unfairly. Send this information back to State Farm, along with a copy of your denied claim, if applicable.
Wait for an update from State Farm. State Farm typically contacts you within 30 days with a final decision on your appeal.
Contact your state insurance regulator. If your situation still isn't resolved, call your state insurance regulator. Provide documentation and correspondence with State Farm, including your letter of appeal, paperwork regarding your denied claim and any other relevant information.
File a lawsuit. If all else fails, you can file a lawsuit against State Farm, although there's no guarantee you'll win your case.
Get the cheapest quotes
Compare car insurance companies near you.
Your information is secure.
Bottom line
Filing a claim after an accident can be overwhelming. But State Farm provides a clear overview of the process to make things easier. For high-dollar claims, look out for a potential rate increase after your first accident.
If your rates increase after a claim or you're not happy with the claims process, compare car insurance providers to find one that best meets your needs.
Frequently asked questions about State Farm claims