Finder is committed to editorial independence. While we receive compensation when you click links to partners, they do not influence our opinions or reviews. Learn how we make money.
Compare staffing factoring providers
Ensure your employees are paid on time with this cashflow fix.
Editor's choice: Fundbox business loans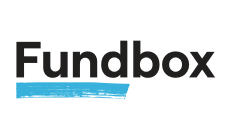 Loans up to $100,000
No personal credit check
Funds as early as 1 business day
Go to site
It's not unusual for businesses in the staffing industry to run up a backlog of invoices — and often it can take as long as 90 days to get paid. This is especially true for staffing and temp agencies, headhunters and human resources consulting firms. But really any business experiencing cashflow problems can benefit from staffing factoring, also known as payroll factoring. This type of financing lets you access a percentage of your invoices ahead of time so that your employees don't feel the pinch.
What is staffing factoring?
Staffing factoring is a form of financing for staffing agencies where business's sell their accounts receivable to another company for a percentage of its value up front. The company then takes control of your invoices, so your business doesn't need to worry about collecting payments from clients — the invoices are turned into cash.
Unlike many other types of business financing, you don't need to worry about repayments or interest rates. It also allows your business to spend less resources on accounts receivable and focus on its strengths.
Compare business loan providers that offer staffing factoring
How does payroll factoring work?
Payroll factoring is a lot like whole turnover or selective invoice factoring, where your business sells all or a portion of its invoices to a third party. It's a two-step process — first, your business sells its invoices to a company and receives a percentage of its value up front. Once your clients pay off the invoices, you'll receive the rest of your invoices' value with a fee subtracted from the total.
In a nutshell, here's what you should know if you want to implement payroll factoring into your business:
How much can I borrow? Typically, 80%-90% of your invoice's value.
When do I have to pay it back? 30-90 days.
How much will it cost? 0.5%-0.6% of your invoice, plus other fees.
How fast can I get the funds? As soon as one business day.
What are the terms?
Since you don't pay off invoice factoring the same way you would a traditional business loan, there are technically no terms. However, the transaction isn't over until your customers have paid their invoices in full, which can take 30 to 90 days. The time it takes can affect your fees, since many companies charge based on how long it takes to receive your funds. The less time it takes, the less you'll pay in fees.
There's a bit of a risk involved with staffing factoring because most types of payroll factoring are a type of recourse factoring. This means that if your customers fail to pay the invoice, your business is responsible for reimbursing the factoring company for that amount. With non-recourse factoring, the factoring company accepts the risk of not being paid. Generally, non-recourse factoring isn't an option for staffing factoring.
How much does it cost?
Staffing factoring typically cost you a percentage of your invoice's value, known as a discount rate or factor rate. This can range anywhere from 0.5% to 6%. How the discount rate is applied to your loan amount depends on the company you're working with. The simplest is a flat rate, which is often higher the longer your clients take to pay their invoices. But more common is the tiered rate, where lenders charge a fee per day, week or month the invoices are outstanding.
Tiered rates can sometimes be less expensive. Say your business factored invoices worth $10,000. With a 6% flat rate, staffing factoring would cost $600. That's equivalent to paying a tiered rate of 1% every day if your clients all take 60 days to pay off their invoices. But if they pay off their invoices earlier than that, you'll save on fees.
Less common are lenders that offer a combination of the two, charging a fixed fee for the first 30 days and then a smaller additional fee every 10 days after that. You could occasionally run into a prime plus fee system, where your lender charges a fee of the prime interest rate plus a small percentage.
On top of the main fee, your business might come across other fees:
Bank transfer fee. Some companies charge an extra fee to have your money wired to your bank account, which can be faster but more expensive for the lender.
Monthly minimum fee. If your business regularly uses staffing factoring, some companies require your business to have a minimum number of invoices each month or pay a fee if it can't meet that number.
Early termination fee. Some companies require your business to sign a contract for payroll factoring, which generally ranges from 6 to 18 months. If your business decides to leave that contract early, it'll likely have to pay a fee.
Invoice processing fee. You might need to pay an extra fee to foot the cost of running credit checks and maintaining records of invoice payments.
Who qualifies for staffing factoring?
Each staffing factoring company has its own requirements, but typically you'll need to meet the following criteria:
Have at least $30,000 of outstanding invoices per month.
Have invoices due within 90 days.
Have either commercial or government clients — in other words, no retail invoices.
Be in business for at least two years.
Other factors like your and your clients' credit history and finances can come into play — both in terms of your eligibility and your fee. Generally, you won't be able to qualify for invoice factoring if you already have a lien on your business's invoices or have had serious financial issues like bankruptcy or back taxes.
It's possible to find lenders willing to work with businesses that have a lower invoice amount or a shorter time in business. But beware: Sometimes less strict eligibility requirements can translate into higher costs.
How can my business benefit from staffing factoring?
It's fast. Your business can typically get access to most of its invoices' values in as little as one business day after you qualify.
No repayment. You don't have to worry about paying back your loan or interest accumulating — that's your customer's responsibility.
Helps build your client base. Staffing factoring can help you cover the cost of taking on a new client without having to wait for your current clients to settle their invoices.
Creates reliable cash flow. You'll have an easier time budgeting and offering more competitive salaries if your business can rely on a steady source of funds coming in.
Why might I want to look at other types of financing?
Fee deducted from funds. Instead of getting your invoice's total value and paying a fee on top of that, your business only sees up to 90% of its value up front and gets the rest up to 90 days later, less the fee.
Typically recourse factoring. In other words, your business is on the hook for any invoices that a client fails to pay.
Not for retail invoices. Look into a merchant cash advance if you're in the retail industry. Typically, staffing factoring is designed for businesses in the staffing industry.
More expensive for longer invoices. You'll end up paying a higher fee if your client has 60 or 90 days to pay off their invoices.
Staffing factoring vs. invoice financing vs. short-term business loans
You might have heard of invoice financing as an alternative to factoring. Instead of getting an advance on your loan, invoice financing allows your business to borrow against your invoice's value. Your business retains control over your invoices and repays the loan as your invoices come through.
Short-term business loans are another quick financing option that can be easier for smaller businesses to qualify for. These don't require collateral, so your invoices don't come into play. They're designed to be quick fixes for emergency expenses, freeing up cash to make sure your staff is paid. They also typically have less stringent eligibility requirements and are open to business owners with bad credit. However, short-term business loans typically come with higher interest rates, and can be a debt trap for some. Read our pros and cons of short-term business loans to help you better decide if it fits your needs.
| | Staffing factoring | Invoice financing | Short-term business loans |
| --- | --- | --- | --- |
| How it works | Get 80%–90% of your invoice's value up front and then the remaining percentage minus the fee after your client pays it off. | Get up to 100% of your outstanding invoices' value up front, which you pay back in installments. | Borrow between $1,000–$500,000 and pay it back in daily, weekly or monthly installments. |
| Cost | Between 0.5%–6% in either one flat fee or tiered fees. | 3%–5% APR, including a 2%–5% advance fee. | 9%–99% APR. |
| Terms | 30–90 days. | 12–24 weeks. | 3 months–3 years. |
| Best for | Midsize to large businesses with regular, large invoices. | Smaller businesses. | Small businesses that need emergency funding or struggle to qualify for other types of financing. |
Bottom line
Payroll factoring is mainly designed for the staffing agencies. But any business that isn't involved in retail might be able to benefit from it if they have a hard time paying salaries on time due to unpaid invoices. You won't get your entire invoice's value up front, however — invoice financing is a better option for that.
Want to learn about more financing options? Check out our guide to business loans to compare lenders and explore other ways to keep your cash flow steady.
Frequently asked questions
Image source: Shutterstock