Spotya payday loan connection service review
This connection services offers almost no information before asking for your bank account number.
finder.com's rating: 3.25 / 5.0
★★★★★
Bottom line: Spotya claims to quickly connect you you with payday lenders by filling out a quick form — but it asks for more sensitive information that usually required. With no reviews and minimal company details available, you might want to consider your other options first. Read our full review.
As soon as 1 business day
Turnaround time
Details
| | |
| --- | --- |
| Product Name | Spotya! Online Payday Loan |
| Min. Amount | $100 |
| Max. Amount | $1,000 |
| Loan Term | 8 to 30 days |
| Turnaround Time | As soon as 1 business day |
| Requirements | Steady source of income, US citizen or permanent resident, age 18+ |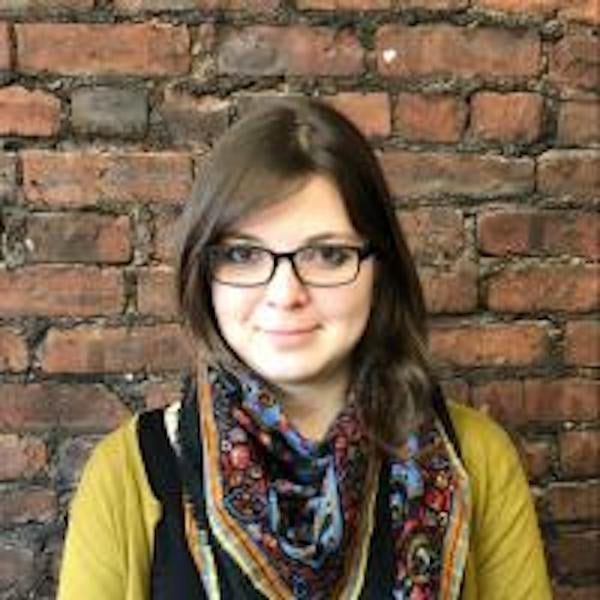 Review by
anna.serio@finder.com
---
Anna Serio is a trusted lending expert and certified Commercial Loan Officer who's published more than 1,000 articles on Finder to help Americans strengthen their financial literacy. A former editor of a newspaper in Beirut, Anna writes about personal, student, business and car loans. Today, digital publications like Business Insider, CNBC and the Simple Dollar feature her professional commentary, and she earned an Expert Contributor in Finance badge from review site Best Company in 2020.
Expert review
Spotya is a payday loan connection service and servicer that can help you find a loan by filling out a quick form. But it doesn't offer any concrete information on its website about what to expect and it barely has any customer reviews on other websites.
Its form also asks for a lot of sensitive information — like your driver's license, bank account, routing and Social Security number. You may want to consider other options before using this service.
Spotya rates, fees and terms
The rates and fees Spotya's partners charge vary depending on the lender and where you live.
Most payday lenders charge a fee of $15 to $30 per every $100 you borrow. Terms range from eight to 30 days.
If you get connected to a US payday lender, this often gives you annual percentage rates (APRs) of around 300% to 700%. But since Spotya appears to work with tribal lenders, interest rates can run higher than what your state allows — sometimes topping 1,000% APR.
Make sure you understand your repayment terms and fees before you accept a Spotya loan.
Is Spotya legit?
It's unclear if Spotya is a legitimate connection service. It doesn't give much information about the providers it works with and has almost no web presence other than its website.
Its web design is out of date, which can sometimes be the sign of a scam. And it appears to allow members of the military to apply, which is illegal for US lenders — though not tribal lenders.
One sign that it's an operating business is that it clearly displays its phone number, email and mailing address on its account. It also has Facebook and Twitter accounts, as well as an active blog.
If you click the link on its website to sign into your account, it takes you to a servicing page for a tribal lender called Owisda — which also has no web presence outside of Spotya's website.
What is Spotya?
Rather than provide payday loans directly, Spotya is a short-term loan connection service that works with lenders offering up to $1,000.
You don't have to meet any strict eligibility criteria to qualify. As long as you have a steady source of income and a checking account, you may be able to find a lender that can help. The process is quick, and you'll find out if you've been connected shortly after you fill out an online form.
While you don't have to pay Spotya any fees to use its service, you should still borrow with caution: Short-term loans often come with high interest rates that can result in you paying hundreds of dollars in interest.
Benefits of using Spotya
From its fast service to its free educational resources, there are a few perks of using Spotya:
Quickly compare offers. You can complete the online form in a matter of minutes and potentially get connected with lenders that can help you get the funds you need.
Bad credit OK. Even if you don't have the best credit, Spotya may still be able to connect you with a lender.
Educational resources. Spotya has a blog that covers an array of topics, including responsible borrowing, credit card debt, payday advances and online lenders.
What to watch out for
Minimal company information available. Spotya has an about page, but it doesn't go into details about the company or its history. You may want to give customer support a call to learn more about Spotya before you use its service.
No reviews. Despite having a page on the Better Business Bureau (BBB), there are no reviews for Spotya — meaning you won't know how well the process works until after you fill out the online form.
Requires sensitive information. While some legit connection services ask for information like your bank account number, this provider offers little reason to trust that it will be kept secure.
Compare payday lenders
Check the websites of any providers you're interested in to confirm they operate in your state of residence.
Is it safe to use Spotya?
Whether it's safe is also unclear. Spotya has standard encryption security on its website to keep your personal details secure. But because it's a connection service, your information may still be sold, rented or shared with third-party lenders.
With a normal connection service, this might mean you receive unwanted phone calls or emails long after you borrow a loan. But its lack of an online presence despite being around since 2014 could be a red flag.
Read over Spotya's privacy policy and terms of use before you submit an online form. And if you're connected with a lender, read through its terms and how your information will be used before signing the dotted line.
Beware of high APRs
It doesn't cost anything to use Spotya's service, but you'll still be on the hook for high interest charges and fees if you take out a payday loan from one of its partner lenders. Short-term loans can often end up costing you double or even triple the amount you borrowed, which could result in you owing much more than you bargained for.
Before you commit to a lender Spotya connects you with, check out your short-term loan alternatives to see if there's a cheaper option.
Spotya reviews and complaints
| | |
| --- | --- |
| BBB accredited | No |
| BBB rating | A+ |
| Customer reviews verified as of | 16 October 2020 |
There isn't much out there about Spotya. It has no reviews on Trustpilot or the Better Business Bureau (BBB). And while it gets an A+ rating, it isn't accredited.
Eligibility requirements
In order to be connected with a lender, you must meet a few basic eligibility criteria.
Checking or savings account
Have a steady source of income
US citizen or permanent resident
Age of majority where you live — 18 in most states
Spotya isn't available in all states. You can find out if it serves your area when you fill out its online form.
What information you need to get connected
Spotya asks you to provide the following information to get connected with a lender:
Your contact information
Your employer's contact information
Drivers License number
Social Security number
Monthly net income
Bank account and routing number
How to get started
Spotya's online form only takes a few minutes to fill out. Here's how you can get started:
Go to Spotya's website and fill out the form at the top of the page with your contact information.
Follow the instructions to complete the form with the required information about yourself and your income.
Review the terms and conditions before you hit submit.
It may take a few minutes for Spotya to go through its network of lenders and find one that suits your borrowing needs. If you're connected with a lender, you'll be redirected to its website to complete the application.
How payments work
How repayments work depends on your lender. If you're connected with Owisda, you can make repayments by logging into your account on Spotya's website. Otherwise, look at your loan contract to see when your loan is due and what your repayment options are.
Many payday lenders allow you to roll over your loans, but this can lead to a debt cycle that's difficult to break out of.
Before you borrow, check out our guide to payday loans and see if payday loans are legal in your state to make sure you're getting a good — and legal — deal.