Finder is committed to editorial independence. While we receive compensation when you click links to partners, they do not influence our content.
Online shopping guide for children with special needs
Find furniture, kitchenware, toys and clothing to serve the functional needs of your loved ones.
Depending on where you live, it may not be easy to find what you need to help your loved ones live a comfortable, independent life. Other parents and families of children with special needs are often the best guides.
With their help, we've gathered together helpful sites for taking the stress out of shopping for furniture, adaptive toys and clothing to create the optimal environment for every stage of your little one's life — all from the comfort of your home.
Beds and furniture for your child with special needs
Today, you can find a bed or crib to suit nearly any child's age, needs or ability. It all comes down to the specific challenge you're facing when providing a safe, secure place to sleep.
For children at risk of falling out of bed during the night, look to safe enclosed beds or cribs. Or modify your child's existing bed with a safety tent for a more economical option.
If your child has limited mobility or leg stability, an adjustable bed might be a good choice. These beds raise and lower electronically or manually, and your insurance policy may even cover the purchase of one.
With the wide range of options available online, you're bound to find a bed that provides peace of mind and much-needed sleep for you and your child. Ask your health professional for recommendations to narrow down your search.
Cribs for babies and infants with special needs
Sleep is especially important for a growing baby, and you can rest easy knowing your little one is safely snoozing in a securely designed crib.
No matter your needs, most children attempt to crawl out of their cribs at some point. Many cribs designed for toddlers with special needs come with a "lid" — a top that prevents your little crawler from climbing out or falling. Others are fully enclosed within breathable mesh or fabric that allows you to hear your baby and safely remove them from bed.
Most options allow for special features designed to help babies and toddlers with limited physical control, preventing them from becoming trapped between the mattress and frame, headboard or railing.
Speak with a health professional or other expert on little ones with special needs to learn about features to look for while shopping.
Safe bathing systems, chairs and desks for your child
Beds and cribs aren't the only pieces to consider when furnishing your home to support your family. In many homes, bathtime is a way to unwind among bubbles at the start or end of another day.
But for children with sensory issues or processing disorders, the intensity of the tub can be overwhelming. Specially designed bath seats and chairs can provide stability and just the right positioning to safely get through bathing or showering.
For children who frequently move around, active seating systems can provide the support they need to improve focus and stay alert. To help younger children with activities, you might want a chair with an attached tray for eating and play.
If your child is in kindergarten, grade school or beyond, an individualized education plan (IEP) can ensure they get the tools they need to thrive. But you might be looking to create a space that encourages homework, study and projects at home too.
Some kids prefer a fidget desk with moving pieces or bike pedals that allow them to move around, while others may like a standing desk. Or look into fidget bands that you can attach to a desk you already have.
The Internet offers furniture solutions and support for children of all abilities and diagnoses for safe play, work and eating.
Top websites for beds and furniture adapted to special needs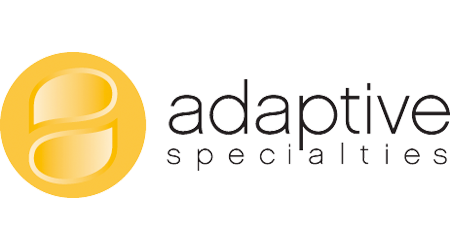 Adaptive Specialities
This online store provides a wide selection of furniture for children with special needs, including beds, car seats, mobility aids and bathing chairs. Adaptive Specialities' offers beat medical competitors' prices and can help you order parts for existing equipment and furniture.
Comprehensive virtual catalog available
Offers government, military and veteran discounts
Price matching available
Flaghouse
Shop here for adaptive furniture and therapeutic equipment that includes fidget bands, adjustable chairs, ramps and sensory spaces. Since 1954, Flaghouse has offered recreational and everyday solutions for children with special needs to help them thrive.
Promises to match competitors' prices
Keep track of items you'd like with an online wish list
100% satisfaction guarantee on your purchase for a year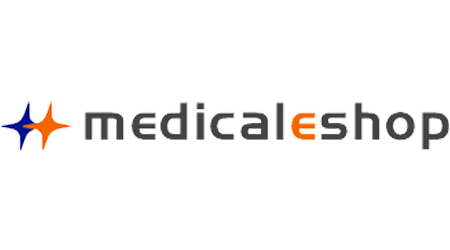 Medicale Shop
From beds to seating and bath supports, keep your child safe with positioning and mobility furniture from this online retailer. For more than 20 years, Medicale Shop has offered professional guidance in choosing the right product to meet your child's unique needs.
Supports for moderate to severe physical or neurological disabilities.
Offers online live chat for customer support.
Free shipping with some items.
How to shop toys for children with functional needs
You'll find many toys, games and puzzles designed to encourage movement, play and communication — even for children facing the challenges that come with sensory processing disorders, physical limitations or behavioral issues.
Today's toys are designed for the wide range of babies, toddlers and kiddos who might play or learn from them. Here's how to determine the most appropriate toys for your child with special needs, along with suggested age ranges and online kid-friendly retailers.
How to determine an appropriate toy for your child with special needs
When choosing that perfect plaything, consider your kid's specific strengths and challenges. Find one that meets your needs and interests by asking:
How does the toy work?
Buttons, levers and multistep parts that are difficult to operate can frustrate a child with limited dexterity or focus.
Which senses does the toy engage?
Lights, sounds, movement and textures can engage and excite your kid, but be careful not to overdo it. If your child is easily overstimulated, it could lead to overwhelming playtime.
Is the toy practical?
Consider whether you have space to store the toy in your home and how much little hands will benefit from of it.
Is the toy adaptable and adjustable?
The best toys can be played with as your kid wishes — no right or wrong. Adjustable heights, volumes and speeds are useful features for limitless play.
Is the toy creative?
Toys that inspire your child to make decisions and indulge their artsy side are a good bet.
Is the toy popular?
Children with special needs often want the same things any other kid does. Consider whether the toy you choose helps your child feel a part of what they're hearing about among friends and classmates.
Is the toy appropriate for your child's age?
To safely match your child's capabilities, consider their developmental skills and age when browsing online.
How safe and durable is the toy?
If your kiddo plays hard, you'll want to watch for hard-wearing options that are tough enough to avoid becoming a hazard. Easy washing and cleaning is a plus!
Is the toy interactive?
Toys that encourage active participation are ideal for responsive play. It's a bonus if the toy promotes collaborative interaction with others.
Finding a fun new favorite toy, game or puzzle might require trial and error. Remember, playtime is supposed to be fun: If your child doesn't enjoy a toy, then it's not the right one — even if checks off all the boxes.
Best toys for children younger than 5
Small children younger than age five enjoy textures, colors and sounds. At this age, it's all about engaging with your child and encouraging their development. But take care to avoid overwhelming your child with a toy that's too loud or stimulating.
Here are some of our favorite toys for babies, toddlers and preschoolers.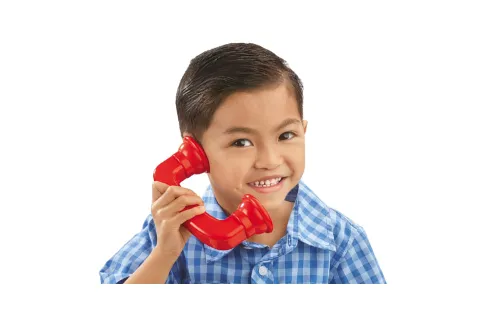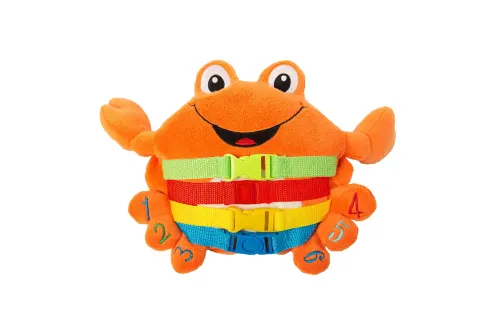 Best toys for children aged 5 to 12
Younger school-age kids with special needs often seek sensation that keeps their little hands occupied. Like all children, they love to discover and explore and, depending on their abilities, pretend and role play.
Look for toys that get the wiggles out and facilitate imagination.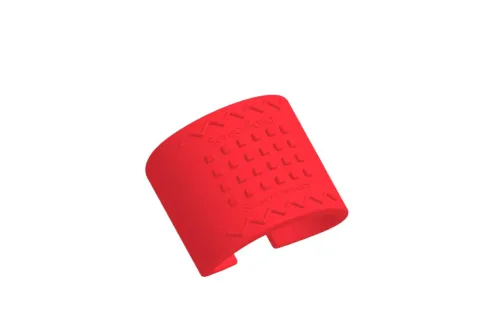 The Sensory University Senso-Band Wearable Fidget
from Amazon
View details
Best toys and sensory tools for teens with special needs
Although many kids have outgrown childlike playtime by their teens, many continue needing tools to foster independence and satisfy their senses. Look for games and activities that engage and challenge your teen.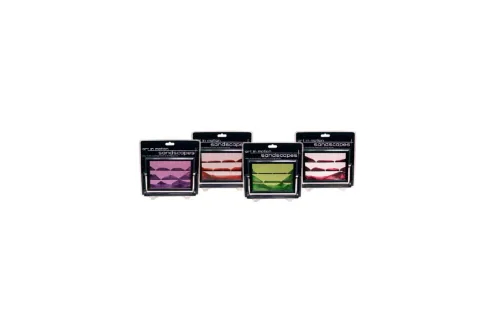 Westminster Sandscapes Art In Motion
from Amazon
View details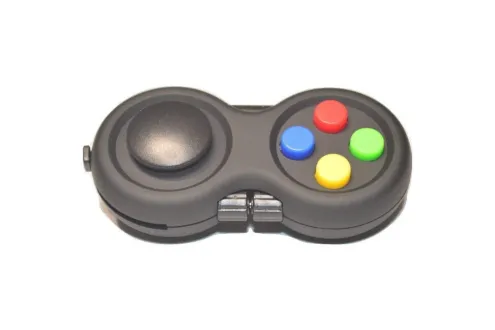 Where to shop toys for children with special needs
We searched the web for the best sites offering toys and games specially designed and intended for kids with special needs.
Each is easy to use and organized to help you find the perfect toys for your babies, toddlers, school-age kids and teens.
Special Needs Toys
This site is intuitive, easy to navigate and allows you to sort toys by your kid's particular needs.
Special Needs Toys carries options designed for children with limited visual, auditory, tactile and cognitive abilities, including those who struggle with motor skills or socialization.
Guarantees all toys for a year
Site organized by need
Accepts PayPal
Fat Brain Toys
This massive site brims with educational toys that you can sort by interest — the ocean, bugs, space and more.
We love that you can shop by age with Fat Brain Toys, making it easy to choose something perfect for your child's developmental stage.
Toys for kids of all ages, from babies to teens.
Fast turnaround, with most orders shipped within 24 hours.
Save money by subscribing to its newsletter.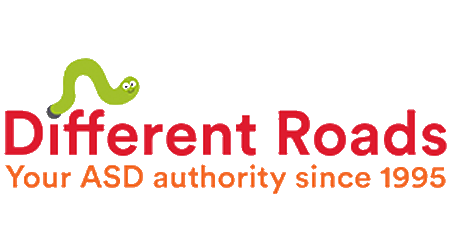 Different Roads
Tools, books and games for children with autism are the bread and butter of this company.
Founded by the mother of a child with autism, Different Roads is focused on empowering kids and adults on the autism spectrum — which mean your child's needs are never an afterthought.
Stocks books, workbooks and flashcards in addition to toys
Earn points and save money with Member Rewards Club
Sort by fine motor, math, social and other skills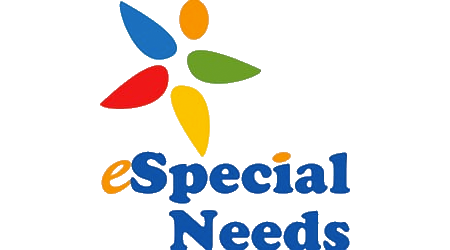 eSpecial Needs
With a more limited selection than other sites, you'll still find arts and crafts, toys for pretend play and sensory activities.
Especially for younger kids, eSpecial Needs is a solid spot to find toys your child will love.
Orders of $100 or more ship free.
Pay securely through PayPal.
Keep track of items with a wish list.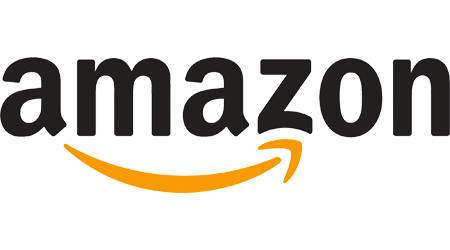 Amazon
Score free Amazon Prime shipping on what could be your child's new favorite toy with everyone's favorite online retail giant.
Amazon dedicates an entire category to special-needs toys, allowing you to narrow down options by brand, interest, age range and more.
Variety of toys and sensory activities for all ages.
Easy returns and excellent customer service.
Buy from sellers catering to people with special needs.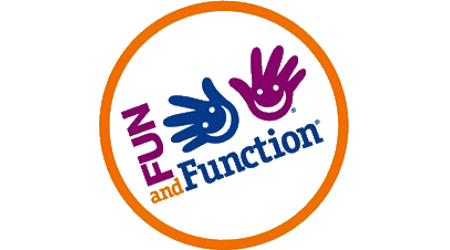 Fun and Function
This company's motto is "empowering different" — and it lives up to the promise.
With toys sorted by need and diagnosis, Fun and Function carries toy that address whatever challenge your child faces.
Run by pediatric therapists and educators.
Free shipping on orders of $99 or more.
E-newsletter offers expert advice and exclusive offers.
Best sites for adaptive clothing
When your life includes a child with special needs, you want shoes and clothing uniquely adapted to ensure they stay relaxed and comfortable. Specifically designed styles can help your child get dressed on their own without becoming too upset in the process.
You can modify your kids' clothes yourself, sure. But also look to online retailers focused on clothes designed especially to meet your child's unique needs.
Adaptive clothing modifications
To make clothes more accessible to children with special needs include, many parents:
Use soft fabrics with no tags to avoid sensory overload.
Add weighted vests that help kids stay focused and calm.
Replace buttons with magnets or elastic to make getting dressed less challenging.
Add zippers to make getting in and out of shoes and clothes easier.
It looks like we don't have any coupons at the moment.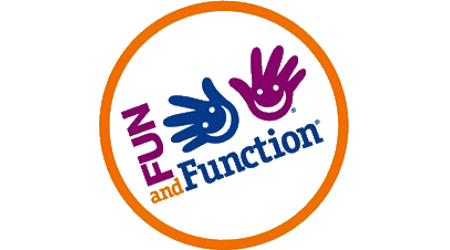 Fun and Function
Find intentionally designed clothing, including weighted vests, superhero capes, dresses for kids on a sensory diet and more.
Fun and Function is committed to helping your child comfortably thrive. It offers clothes for kids of all ages sorted by size, age, function or diagnosis.
Run by pediatric therapists and educators.
Orders of $99 or more ship free.
Live chat support available.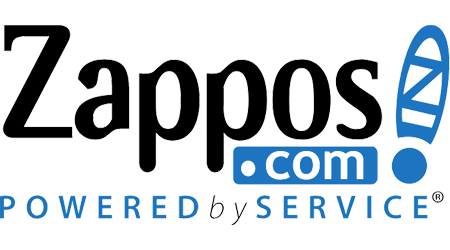 Zappos
This online shopping destination is committed to providing adaptive options for people with special needs through its Zappos Adaptive site.
Zappos carries sensory-friendly and adaptive clothes in a variety of sizes, featuring easy slip-on shoes. To get to the site, search for Zappos Adaptive.
Top brands like Nike, PBS Kids, 4Ward Clothing and more
Constantly adds new inventory and lines
Free shipping and returns available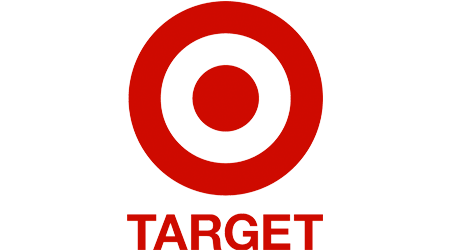 Target
A favorite store hits the bull's eye with a children's adaptive clothing line.
Target's Cat & Jack adaptive collection is specially designed with flat seams, hidden openings for abdominal access and side and back snap and zip closures to make getting dressed easier for everyone.
Boys and girls adaptive clothing, as well as larger options for teens
Free shipping options on many items
Most items ring in under $20
Kitchenware for kids with special needs
For young children, routines play a crucial role in development. Creating a stable routine for your child is key to their success and happiness — and it all starts with mealtime.
Make your life easier with kitchenware that considers your child's abilities and needs.
Adaptive kitchenware modifications
Every child is different, but common modifications include:
Spill-proof cups and bowls.
Suction cups to keep dishes in place during mealtime.
Utensils that are soft enough to avoid cutting tender mouths.
Partitioned plates to keep foods from mixing.
Grip aids to help your child grasp utensils more easily.
Bendable utensils for children who struggle with dexterity.
Sites to buy eating utensils and dishes designed for those with special needs
You can find specially designed kitchenware online from sites like Amazon. But you'll find larger, more specialized selections with the sites gathered here.
Each features lots of dishes, utensils and resources designed for easy mealtimes.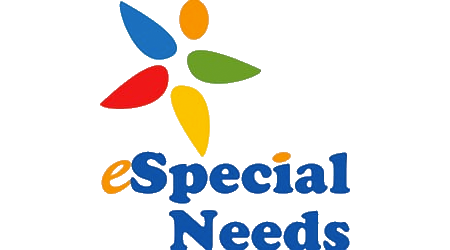 eSpecial Needs
This site solely focuses on helping people with special needs flourish offers more than 150 dining aids to choose from.
Enjoy family dinner with utensils and dishware that work for your child, including grip aids, high-sided dishes, bendable spoons and two-handed mugs.
Free shipping on orders of $100 or more
Accepts PayPal
Add items to your wish list for future orders
RehabMart
Serving more than 400,000 customers in the past 20 years, this company is passionate about helping caregivers find solutions to unique challenges.
Shop no-spill cups, weighted and bendable utensils, scooped dishes and more at RehabMart.
Free shipping on most items.
Affirm financing available.
Owned by occupational and physical therapists.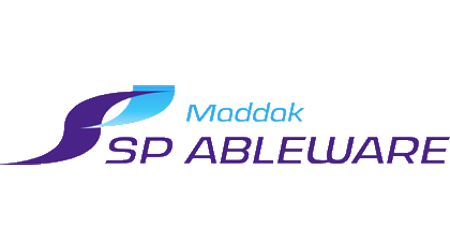 Maddak
Choose from a wide variety of pediatric culinary aids with this online retailer.
Maddak stocks adaptive dishes, utensils and hand aids you can use to modify your existing cutlery.
Sort by diagnosis or product type.
Offers a variety of tools for eating and drinking.
Adult-size plates and utensils available for teens.
Shopping online for special-needs high chairs
If your child requires extra head support or spinal alignment, you might benefit from adaptive feeding and seating designed for kids with special needs.
Already own a high chair? An insert might might boost safety and comfort for your baby or toddler. Talk with your pediatrician to determine a chair ideal for your child.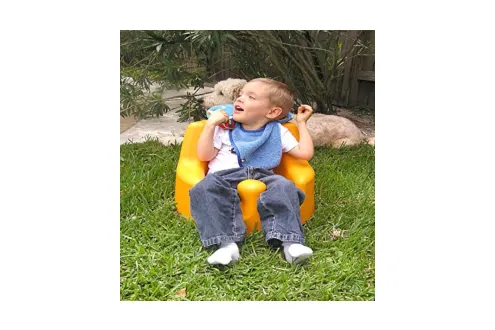 Support chair for Special Needs child
from Amazon
View details
Items to make life easier for families with special needs
As a parent, it can feel like you're always putting someone else first. Creating a routine for your child can ease the pressure and uncertainty they face — and make your life easier. Dry-erase calendars, charts and stickers can help organize fun routines for you and your child.
But don't forget to take care of yourself. Everybody deserves a break from full-time caregiving, teaching and parenting to avoid burnout.
If possible, treat yourself to a meal with your partner or even an afternoon out of the house. If you can't, do your best to create a space in your own home where you retreat and recharge.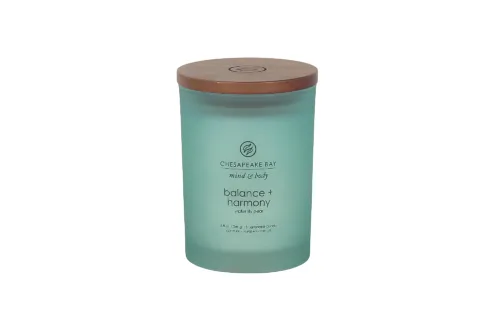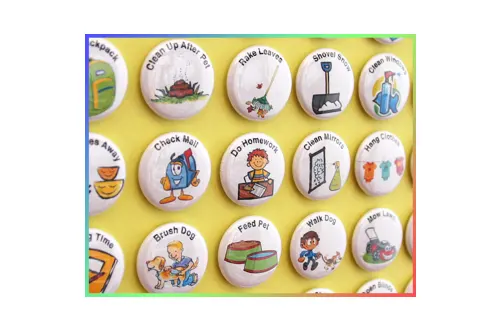 Shopping online is so much easier
The Internet has changed the game for children with special needs and the families who love them. You'll find sites dedicated to supporting parents with resources and tips for everyday living, not to mention forums supported by people who know what it's like to raise children of all abilities.
Whether looking for furniture to help your little one sleep and play peacefully or toys that encourage creativity and interaction, you've got us to help you confidently explore whatever it is your child needs to thrive.
When browsing the many options out there designed for families like yours, embrace your intuition: You know your child best.
Image: Shutterstock