Budgeting for life when your child has special needs
Secure the best opportunities by planning for the resources your child needs — both now and in the future.
Raising a child with special needs presents many rewards and unique challenges. From medical bills to the cost of caretakers and educational therapists, the expenses that come with caring for your child's needs can quickly stack up.
Learning how best to budget for your child's future can prepare your family for success on the road ahead.
Financial preparation before baby comes
A prenatal diagnosis of a potential disability in your unborn baby can come as a shock. But keep in mind that the earlier you receive a diagnosis, the sooner you're able to prepare.
Learn what you can from your doctor or specialist about your baby's condition. Have your partner or a close family member accompany you to lend a second set of ears and take notes.
Some babies with special needs need to stay in the hospital under observation for a few extra days to ensure the stability of their health before going home. Resources like Ronald McDonald House Charities can provide a place for you to stay near the hospital at little to no cost.
Once home, you may find an extra pair of skilled hands a comfort in caring for your baby. Recruiting the help of a pediatric nurse can alleviate some of the anxiety in administering the specialized care your baby needs.
Also look into baby accessories that can help you keep an extra vigilant eye on your little one, such as a two-way video baby monitor or an Owlet Smart Sock, which tracks your infant's heart rate and oxygen levels while they sleep.
Ask an expert: What are some of the first things I should prepare for with a special needs child?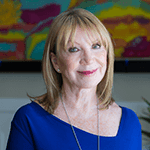 Linda Smith
Disabilities Advocate, Author, Fundraising Consultant, Speaker and mother of a down syndrome son
Most new parents are not prepared for the birth of a special needs child. When a child is pronounced as disabled at birth, often the parents are ill-prepared and there is a grieving process that happens over the loss of the child that was supposed to be. Soon, parents learn to accept the perceived shortcomings of this "lessor child" and find joy in a life that at first they would have done anything to avoid.

First, in the case of pre-diagnosis during pregnancy, try to meet other young families, check with organizations that serve special populations and ask for introductions.

Secondly, check the Internet. There are a plethora of resources and lots of advice available.

Third, find the best and most sympathetic pediatrician available. Hopefully you can find someone who understands the follow through that is required, as most often a child with a developmental disability remains a child for life.

And lastly, parents should also prepare as they would for any other child — with the bonus of living a life filled with unexpected twists and turns as they hang on tight to a roller coaster ride of a lifetime.
What expenses do I need to be ready for?
Parenting a child with special needs is both rewarding and challenging. One challenge is that of budgeting for the expenses associated with specialized care and equipment for your child.
Possible expenses involved in raising your child include:
Accessibility. If your child has a physical disability that prevents them from accessing basic necessities around your home — such as the front door, the sink, the shower, the toilet or their bed — you may want to invest in adaptive equipment and accessibility devices like a wheelchair ramp, wheelchair lift, shower chair or service animal.
Healthcare costs. Depending on their condition, your child will likely require routine checkups and examinations from medical specialists, and may occasionally need to spend the night under supervised hospital care. Over-the-counter medications and mobility aids could also be a factor.
Specialized daycare. If you and your partner will both return to work, you'll need to scout out a viable daycare service that can cater to the needs of your child.
Education. While the Individuals with Disabilities Education Act ensures that your child with special needs is entitled to an individual education program and resources that accompany it, this support typically ends at the age of 21. College tuition fees and the cost of accessibility aids can quickly mount.
Transportation. Should your child require a wheelchair or other mobility aid that prevents them from riding in a standard vehicle or school bus, you might need to look into purchasing or renting an adaptive vehicle or securing the services of a local transportation program.
Reduced income. Caring for a child with special needs can be a time-intensive task, and you or your partner may need to skim back on the number of hours you're working to care for your child.
Average expected costs
About 5% of all school-age children in the US are diagnosed with a disability that includes developmental disorders, difficulty seeing or hearing and those with some form of cognitive impairment.
The average expected costs for five of the most common disabilities found in American children vary, given the care, education and other support necessary for quality of life.
Autism spectrum disorder (ASD)
Health care. Healthcare costs typically exceed that of a child without ASD by an average of $4,100 to $6,200 a year, according to the Centers for Disease Control and Prevention.
Individual therapists. Many ASD behavioral therapists charge from $100 to $200 an hour, with some children requiring 10 or more hours of weekly therapy.
Communication devices. If your child has difficulty speaking, you may need to invest in a speech-generating device like DynaVox, which can cost upward of $8,000.
Attention-deficit/hyperactivity disorder (ADHD)
Health care. Children typically require prescription medication, regularly scheduled evaluations and check-ins with specialists to monitor their condition, with average annual costs coming in at $2,700 per child.
Education. Factoring in occupational speech and physical therapy, as well as special education programs, the average annual costs for education typically fall between $2,222 and $4,690.
Cerebral palsy
Health care. Medical expenses can include hospital stays, physical therapy and doctors visits, averaging up to $16,800 a year.
Mobility device. To get around, your child might need a mobility device. Walkers range from $30 to $50, manual wheelchairs cost from $150 to $400 and powered wheelchairs typically cost around $7,100.
Home modifications. You might want to make your home more accessible for your child, widening hallways or installing a hand-held shower or a bathtub with a door. A wheelchair ramp can cost anywhere from $3,500 to $8,000.
Down syndrome
Health care. A study published by the National Center for Biotechnical Information discovered that the medical costs associated with caring for a child with Down syndrome can be $4,287 a year. These costs include hospital visits, prescription medications and doctors appointments.
Occupational therapist. An occupational therapist can help your child develop fine motor skills, learn self-care and develop their communication. An initial evaluation can cost up to $200, while subsequent sessions ranging from $100 to $400 an hour.
Spina bifida
Health care. Medical care includes medical examinations, hospital visits, laboratory tests and prescription medications, adding up to an average $14,070 a year.
At-home nurse. A postpartum nurse or infant-care specialist might be good to have around in the first few weeks after the birth of your baby. These nurses can clost between $20 and $25 an hour.
Mobility device. While some children with spina bifida are able to move with the minimal assistance of canes or crutches, others require a walker or wheelchair. Manual wheelchairs range from $150 to $400, with powered wheelchairs costing about $7,100.
What is an ABLE account — and how can it help me?
The Achieving a Better Life Experience (ABLE) account is a tax-advantaged, state-run savings program specially designed for children and adults who have a disability.
Contributions to ABLE accounts are exempt from federal income tax as long funds are spent on qualified expenses, such as job training, specialized education and housing costs.
While not all states offer ABLE accounts, many states that do allow for out- of-state applicants. Some ABLE account contributions are also eligible for state income tax deductions.
Government resources
The potential costs associated with specialized care for your child might sound daunting. But government programs designed to help alleviate the financial strain of caring for a child with special needs include:
Supplemental Security Income (SSI). This needs-based government-funded program helps people who have with a long-term disability that prevents them from financially supporting themselves. Payments are issued monthly and are based on the federal benefit rate, which in 2018 was $750 a month for individuals.
Social Security Disability Insurance (SSDI). This program is available to those who have a disability but have worked for a specified number of years and earned qualifying "work credits." Eligible SSDI applicants are younger than 65 and have paid Federal Insurance Contributions Act premiums while working.
Individuals with Disabilities Education Act (IDEA). Enacted in 1990, IDEA entitles all children with special needs to an individualized education program (IEP), free and appropriate public education, appropriate evaluation and procedural safeguards.
TRIO. This collection of student services is run and funded by the US Department of Education, designed to help students with special needs and those from low-income backgrounds access the support and resources they need to succeed in their postsecondary studies.
Compare savings accounts
Bottom line
Making sure that your child with special needs has every opportunity and advantage they're eligible for is a matter of planning ahead.
Setting up a trust or ABLE savings account can providing your child with a financial safeguard for the future. And public resources — like tax credits, deductibles and funded government programs — can ease the financial strain of delivering the care your child needs to succeed.
Read, research and connect with other families to learn more about the resources available in your community.
Frequently asked questions
These are some of the most frequently asked questions about this topic. If you still have questions, please get in touch with us.