Solid Power stock jumps 13% as it enters the hot EV battery sector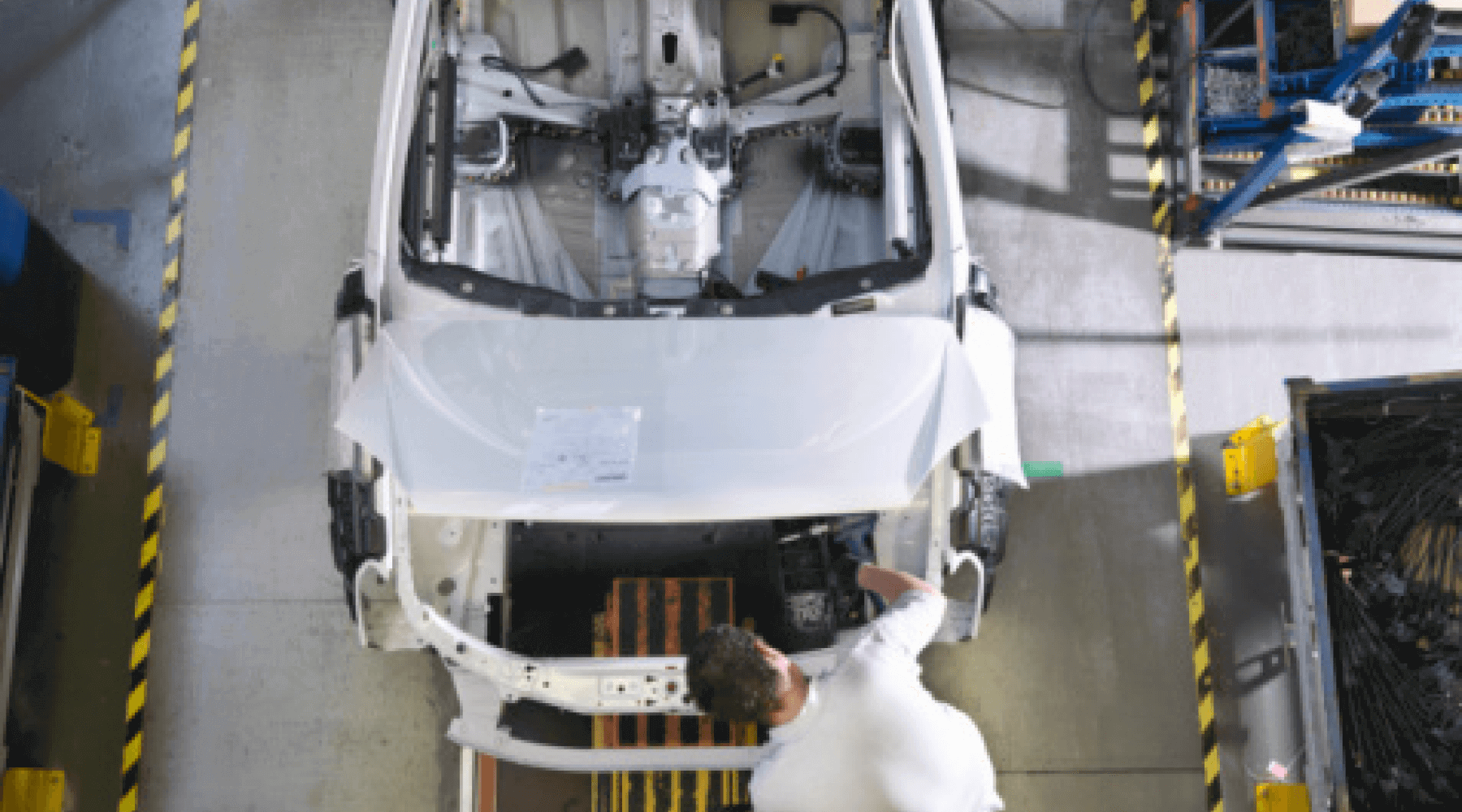 Battery maker raises more than $542M to fund expansion as it tries to lead a growing market.
Shares of all-solid-state battery cell developer Solid Power surged more than 13% last Thursday after entering the market via a SPAC deal. It's the latest public offering in a year of strong IPOs of companies tied to the growing electric vehicle (EV) market.
The deal raised $542.9 million for the company, which is backed by Ford and BMW, and is already building a second factory that will quadruple its footprint.
Shares have slipped since and, on Monday, fell back to near their initial trading price, closing the trading session at $9.58. Here's why it might be worth a look to investors.
What is Solid Power?
Solid Power is a developer of all-solid-state battery technology. The company was founded in 2011 by Doug Cambell, Conrad Stoldt and Sehee Lee and was spun out of the University of Colorado after receiving funding from the Defense Advanced Research Projects Agency (DARPA).
All-solid-state battery technology is emerging as a promising next-generation battery system for EVs. Most of today's EVs use lithium-ion batteries. While they offer high energy and long service lives, lithium-ion batteries are expensive and increase the risk of explosion at high temperatures. For example, LG recently agreed to reimburse General Motors up to $1.9 billion to recall Chevy Bolt EVs because of fire risks caused by faulty batteries.
All-solid-state batteries use solid electrodes and a solid electrolyte in place of liquid electrolyte used in lithium-ion batteries. They can operate effectively in a range of temperatures, so they're likely to be safer and more stable.
Growth in the last 10 years
Six years after the company was founded, Solid Power partnered with the BMW Group to jointly develop Solid Power's all-solid-state batteries for use in EVs. Through the partnership, BMW would assist in advancing Solid Power's technology for EV applications, specifically high-performance EVs. The following year, the company announced it had closed $20 million in a Series A investment round. Investors included Hyundai CRADLE, Samsung Venture Investment Corp., Sanoh Industrial Co., Solvay Ventures and A123 Systems.
Ford and BMW put their money on the battery developer earlier this year. In May, Solid Power announced a $135 million Series B investment round led by BMW, Ford and Volta Energy Technologies. The two car companies also expanded existing joint development agreements with Solid Power to secure its all-solid-state batteries for future EVs.
In June, Solid Power announced an agreement to merge with Decarbonization Plus Acquisition Corporation III (DCRD) in a move that would bring Solid Power Inc to the public market at a $1.2 billion valuation. The company began trading on Nasdaq on Dec. 9, 2021, under the ticker symbol SLDP.
Other recent hot launches into the EV market
2021 has seen several successful offerings in the EV market. EV maker Lucid Group rose as much as 15% on its Nasdaq debut in July. The company fetched around $4.5 billion in new capital from its public offering. As of market open today, the stock was up almost 60% since its IPO date.
California-based EV maker, Rivian, debuted on the Nasdaq in November in one of the largest IPOs ever. The company raised almost $12 billion in fresh money from its public offering and had a market value of over $66 billion at the time of its IPO.
Key EV battery market players
The following companies are some of the biggest players in the EV battery market subsector.
BYD
BYD is a Chinese manufacturing company founded in 1995 as an advanced battery manufacturer and consumer electronics company. It's one of the world's biggest EV battery makers but is also a major manufacturer of fully electric and hybrid automobiles, buses, trucks and forklifts as well as solar panels and rechargeable batteries. The stock is sold over the counter in the US.
In 2008, Warren Buffet's Berkshire Hathaway made a $232 million investment for 225 million shares of the company. Its stake was worth $5.9 billion at the end of last year, according to Berkshire's latest annual report.
BYDs cars are some of the best selling EVs in China. The company announced two weeks ago that it had sold more than 90,000 new energy vehicles in November, an increase of 252.7% year over year. Apple is said to have been in talks with BYD earlier this year about the supply of batteries for its planned EV. Tesla has also reportedly entered into an agreement to buy BYD's new blade battery.
LG Chem
LG Chem is the largest chemical company in South Korea. Founded in 1947, LG Chem began developing and mass-producing lithium-ion batteries in 1999. Today, LG Chem is one of the leading lithium-ion battery makers globally through its subsidiary, LG Energy Solution. The company is also a leading EV battery maker. According to data recently released by Adamas Intelligence, LG Energy Solution boasted a 19% global market share in September.
Looking ahead, LG Energy Solutions plans to make significant investments in EV batteries. Earlier this year, the company announced its plans to invest $4.5 billion to expand its EV battery manufacturing footprint in the US. It also plans to invest another $13 billion in EV battery development in South Korea over the next decade.
Contemporary Amperex Technology Co
Contemporary Amperex Technology Co. Limited (CATL) is the global leader in lithium-ion battery development and manufacturing. The Chinese company was founded in 2011 and specializes in the manufacturing of lithium-ion batteries for EVs and energy storage systems.
CATL took the lead globally this year by battery capacity deployed. The company claimed a 35% market share in September, according to Adamas Intelligence, driven primarily by Tesla's Model 3 and Model Y vehicles. Of the 31.7 gigawatt-hours (GWh) deployed onto roads worldwide in September, CATL led with 11.1 GWh. For comparison, LG Energy Solution deployed 6.1 GWh of battery capacity.
Most recently, the Chinese EV battery maker extended its battery supply deal with Tesla to 2025. It also has deals in place with Hyundai, Honda, BMW, Toyota, Volkswagen and Volvo.
Panasonic
Japanese conglomerate Panasonic ranks among the top EV battery makers in the world. With a market share of 15% in September, Panasonic is the third-largest EV battery maker globally. Panasonic has been engaged in batteries since the 1930s. According to the company's website, it first developed a battery for EVs back in 1992. In 2006, Panasonic introduced a lithium-ion battery for automotive use.
Panasonic has also been supplying Tesla with automotive-grade batteries for years. The two companies finalized a supply agreement in 2009, and the following year, Panasonic made a $30 million investment in Tesla. Panasonic has since sold its stake in Tesla but continues to supply the EV maker with batteries.
Tesla announced a new battery cell deal with Panasonic through an SEC filing in January 2021. The supply deal runs through March 2022. In October, Panasonic unveiled a battery prototype specifically designed for Tesla with up to five times more energy storage.
Information on this page is for educational purposes only. Finder is not an advisor or brokerage service, and we don't recommend investors to trade specific stocks or other investments.
Finder is not a client of any featured partner. We may be paid a fee for referring prospective clients to a partner, though it is not a recommendation to invest in any one partner.