Snap shares plunge 41%, drag Meta, Google down. Time to buy?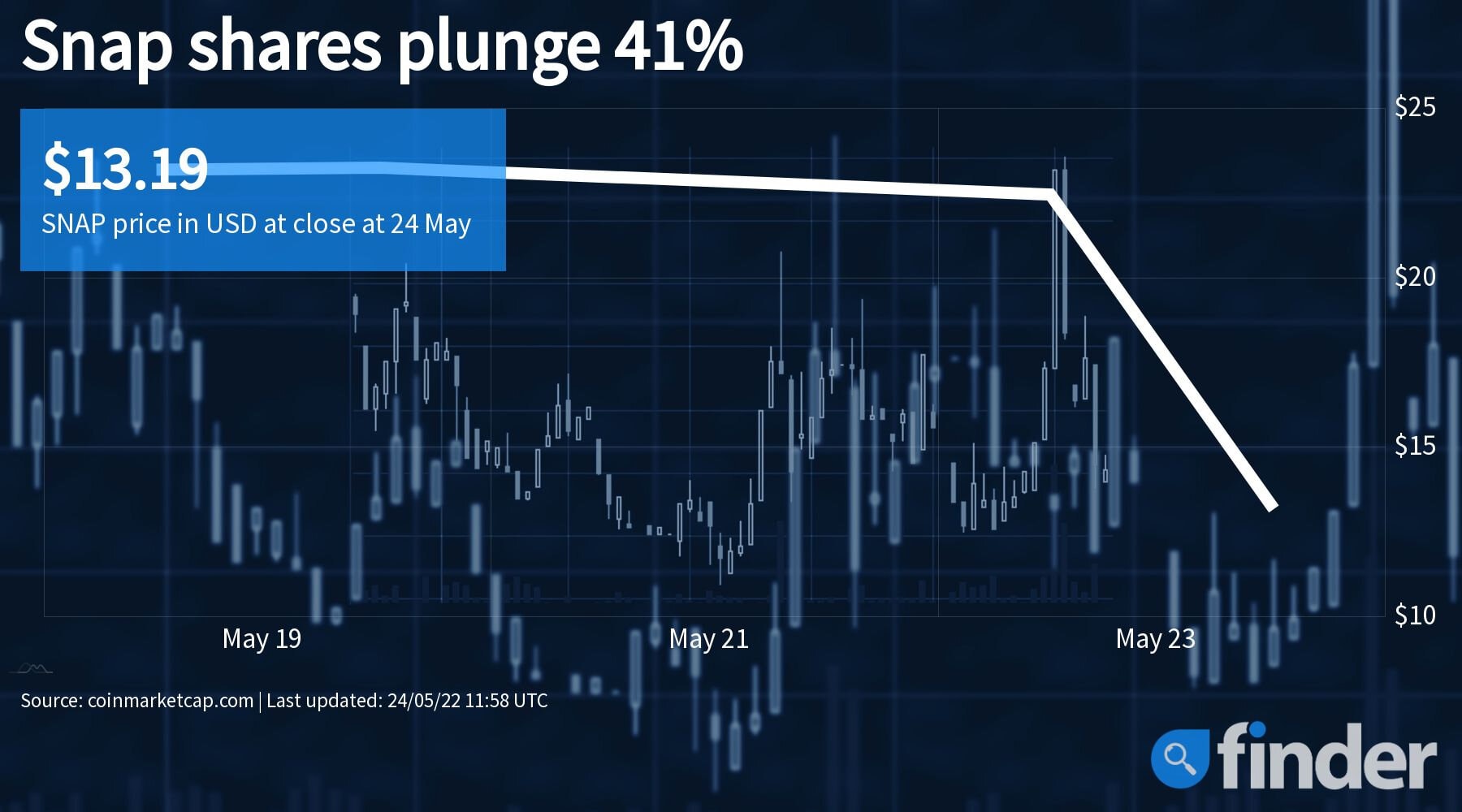 Deteriorating economic conditions are hurting not just the prospects of Snap but even the parent companies of Facebook and Google. See what technical indicators say about the price slump. Are you brave enough to weather the downturn and pick up bargains?
Snap Inc. (SNAP) shares tumbled 41% after the parent company of Snapchat lowered its revenue and earnings outlook citing worsening economic conditions. The gloomy forecast spread across the sector, sending other tech stocks lower.
The company expects to report second-quarter revenue below its previous guidance for a growth of between 20% and 25% in April, Snap said in a filing with the Securities and Exchange Commission late Monday. The company said its adjusted earnings bearing interest, tax and depreciation may not reach break-even level as it predicted last month.
The negative sentiment spread across the tech sector, helping send Pinterest (PINS) shares tumbling 27%, while Facebook's parent company Meta Platforms (FB) plunged more than 9.8% and Google's Alphabet (GOOGL) slipped 7.4%.
Is it time to buy these stocks?
That decision comes down to your investing horizon. There may be more losses ahead, as the S&P 500 nears a bear market. Morgan Stanley expects more downward revisions on corporate earnings that could further drag the gauge lower, signaling sustained selloff across the stock market.
Snap's worsening outlook could be a drag for other tech companies including Alphabet, Meta and Pinterest, Bank of America Securities analyst Justin Post said, according to a StreetInsider report.
Momentum is also going against Snap, Meta, Alphabet and Pinterest. Oscillators and moving averages are emitting "strong sell" signals against these stocks, according to TradingView.
Picking up bargains
But even billionaire Warren Buffett admits that timing the market is difficult. That's why many fund managers and financial advisers tell their clients to continue investing, picking up shares in companies they believe will have good longer-term prospects.
While Bank of America's Post lowered his price target on Snap to $30, from $50, that's still more than twice the share price of $13.34 as of 11 a.m. in New York. That signals potential for a rebound. Fourteen of the 15 analysts who updated their outlook on the company today maintained their "buy" recommendation for the stock.
Ready to open an account or considering a new broker? Find the best online brokers for your needs. Or check out fees and features in our comparison table to find a better deal today.
As of this writing, author Luzi Ann Javier doesn't own any Snap, Pinterest or Google shares, though she holds Meta shares.
Information on this page is for educational purposes only. Finder is not an advisor or brokerage service, and we don't recommend investors to trade specific stocks or other investments.
Finder is not a client of any featured partner. We may be paid a fee for referring prospective clients to a partner, though it is not a recommendation to invest in any one partner.