Small businesses hit by the coronavirus to qualify for SBA disaster loans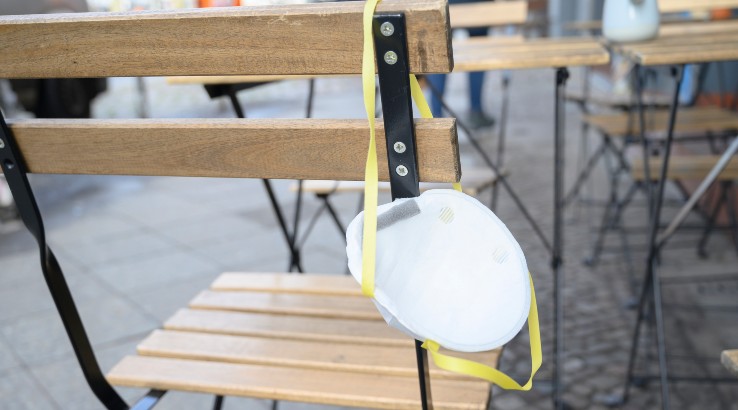 Owners can apply for low-interest loans up to $2 million to counter shuttered doors, canceled events and sick leave.
This article was updated on March 16, 2020
Small business owners will be able to apply for Small Business Administration (SBA) disaster loans if they experienced a loss due to the coronavirus. The small business financial assistance was part of an $8.3 billion emergency aid package that the Senate passed Thursday, which President Trump is expected to sign into law.
The aid package set aside $20 million in SBA Economic Injury Disaster Loans (EIDLs) to help small businesses that experienced losses directly related to the coronavirus.
How to get a disaster loan
If your business's daily operations have been affected by the coronavirus, you can apply for a loan directly through the EIDL program.
Applications are available on the SBA Disaster Assistance Loan website. To apply, set up an account, fill out the application, along with a signed and dated IRS Form 4506-T, which gives the SBA permission to access your tax data from the IRS.
Business owners can reach out to the SBA for more information about this program by calling 1-800-659-2955 or emailing disastercustomerservice@sba.gov.
Rates and limits of disaster loans
The EIDL program offers loans of up to $2 million in funding to meet operating expenses that the business would have been able to before the coronavirus outbreak. Small businesses and private nonprofits are eligible to apply and located in a state with a declared disaster emergency. Business owners can find out if their state qualifies on the SBA disaster assistance website.
The SBA caps rates at 3.75% for small businesses and 2.75% for nonprofits. Terms can last as long as 30 years, depending on a business's ability to repay, making it one of the most affordable loans available to business owners. Unlike other SBA loan programs, the government directly funds all disaster loans.
A need for loans
Small business lenders are likely to see an uptick in business loan applications, according to Lendio CEO Brock Blake. Lendio is an online connection service that specializes in helping small business owners find the right type of funding, especially those that have struggled to qualify with traditional lenders like banks.
Blake told Finder that Lendio has met several times in the past months to discuss how the coronavirus would affect business owners. He expects to see more loan applications, especially in industries hit the hardest — and defaults on current debt.
"For example, events businesses might have a lower revenue because large gatherings are being canceled," Blake told Finder. "That means they might need a loan right now to get them through this time period. Or it might mean if they have a loan right now, they might have a tough time paying it back."
But the business owners most affected by coronavirus losses might have a hard time getting a loan if their revenue has taken a severe hit due to the coronavirus.
Revenue is one of the key factors that lenders consider when businesses apply for a loan. And lenders might not be so willing to fund a business in an industry that has taken a hit.
Small business owners face losses
Small businesses have already been affected by a wide range of problems due to the coronavirus, from supply chain disruptions to a drop in sales for industries like tourism and entertainment. Retail businesses and restaurant owners are concerned about not having enough staff to keep doors open — and having to pay sick leave without bringing in revenue.
Other countries hit by the coronavirus give weight to these concerns. Some 70% of restaurants in Beijing are closed, according to a survey by the Beijing Catering Industry Association reported by The New York Times — and those that are open have taken a huge hit in revenue. China countered this with deferment on payments, low rent and low-interest loans.
A silver lining for unaffected industries
Those small businesses that haven't been affected by the virus might have a better chance at getting a good rate, thanks to the coronavirus. And some lenders are even offering reduced rates on business loans during the coronavirus outbreak to those that can qualify.
The Federal Reserve last Tuesday passed an emergency interest rate cut of 0.5% to spur economic activity after a coronavirus-induced stock market downturn. A lower Fed rate makes it possible for lenders to offer lower interest rates on loans. But small businesses will need to show they have the revenue to make repayments to qualify.
Picture: Getty Images